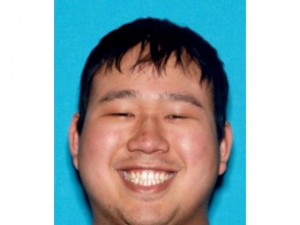 A tutor was charged on Monday with crimes related to illegally changing grades of students at Corona del Mar High School during the 2012 to 2013 school year.
According to a joint press release from the Newport Beach Police Department and the Orange County District Attorney, Timothy Lance Lai, 29, is charged with one felony count of second degree commercial burglary and four felony counts of computer access and fraud. If convicted, he faces a maximum sentence of five years and eight months in jail.
He is free on $200,000 bail. His arraignment has been scheduled for Nov. 4.
According to the press release, at the time of the crimes, Lai was a private tutor for students who attended Corona del Mar High School. In 2013, Lai is accused of breaking into the school and inserting a USB device into a teacher's computer that was able to record the teacher's keystrokes.
Between April 1, 2013, and June 14, 2013, Lai is accused of accessing the school's network using the information from recorded keystrokes and changing the grades of three students from two different teachers.
On June 14, 2013, one of the teachers discovered that grades for students had been changed and contacted school administrators. The school administrators contacted Newport Beach Police Department, who investigated this case.
In December 2013, during the investigation, another USB device was discovered on a third teacher's computer.
Shortly after the investigation began, the defendant is accused of fleeing the country. NBPD arrested the defendant on Oct. 6 when he arrived at the Los Angeles International Airport.
The investigation by NBPD is ongoing. Senior Deputy District Attorney Brock Zimmon of the Special Prosecutions Unit is prosecuting this case.