Travel Around the World With Sage
Sage Hill School will once again celebrate food and culture from around the world with their 15th Annual Multicultural Fair on Saturday.
A visit to the Multicultural Fair is like traveling the world without leaving Orange County, parent organizers Soo Park and Darlene Brandt noted in a press release.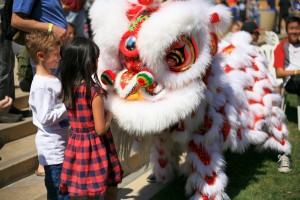 Festivities will begin at 11 a.m. and conclude at 4 p.m.
The Newport Coast campus will transform into a global village as visitors enjoy 16 authentic international food booths, lively cultural entertainment, an ethnic bazaar, and hands-on craft making.
Visitors can stroll along the plaza and taste fresh cuisine from China, England, France, Germany, India, Japan, Korea, Mexico, Persia and Poland, and "Desserts Around the World." New to the international food booths this year will be the flavors of Americana, Croatia, Israel and Hawaii.
Entertainment will include Chinese Lion performances, Irish and Hawaiian dancing, Korean folk Nongak drumming, Korean K-pop/Nanta, Mexican Folkloric dancers, French singers, Sage Hill student bands, guitar duos, and many others.
Shoppers can browse the Sage Hill student-run, philanthropic ethnic bazaar, which will present items for sell like colorful jewelry, unique purses, Tanzanian cloths and handmade goods from all over the world. While shopping, visitors will learn about Habitat for Humanity, Amnesty International, Read with Confidence, Project Vietnam, Special Waves-Special Children, H20 to Haiti, Kiva, and Girls Learn International.
Families and young kids will enjoy the World's Playground, which will host activities such as creating paper flowers, Chinese crafts, leather bookmarks, a passport activity, and making a Hanukiah, and more.
Admission is $5 per person and free for children age 5 and under. Food tickets are $1 each. Most food items are priced at two or three tickets per serving.
For more information, visit sagehillschool.org/Page/Support/Multicultural-Fair.
Running for Spirit and Support
The 33rd Annual Newport-Mesa Spirit Run will be held on March 20 at Fashion Island. Net proceeds from the event will benefit education and athletics in the Newport Mesa Unified School District.
Students and staff from 18 NMUSD schools will promote, attend, and benefit from the Spirit Run.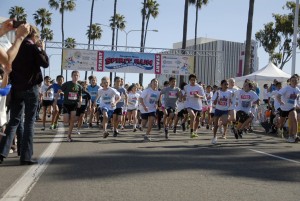 Participants will include more than 60 CdM vocal and band students, who will walk or run and perform; NMUSD Okazaki exchange students, who will walk or run to fundraise for their airfare to Japan; and Newport Beach Exchange Club members, who will march Adult Family Walk 5k holding American flags to promote the club's Field of Honor event, May 20 – 22 at Castaways Park, which honors veterans, law enforcement, firemen, and first responders.
The Rotary Club of Newport Balboa again donated free entries and bus transportation to underprivileged students to ensure all NMUSD students have the opportunity to participate.
New this year, the Elite Mile offers a fast, point to point course. The Elite Mile is open to all ages meeting qualifying times. Massage certificates and a $2,000 cash prize purse will be awarded out to the fastest elite runners.
Newport-Mesa Spirit Run will take place adjacent to Edwards Big Newport 6 in Newport Center at Fashion Island.
The Youth & Fitness Expo opens at 6:30 a.m. with breakfast from Plum's Cafe, demonstrations and activities at the Camp Newport Expo, rock climbing, bungee trampoline, and other interactive games, shopping, entertainment, and more.
Race day registration begins at 6 a.m. and the first race takes off at 7:30 a.m. Pre-race day registration is available on March 18 from 3 p.m. to 7:30 p.m. at Blaze Fast Fire'd Pizza, Fashion Island. That day, Blaze will donate 20 percent of its sales for the entire day to Spirit Run.
For more information, visit nmspiritrun.org.