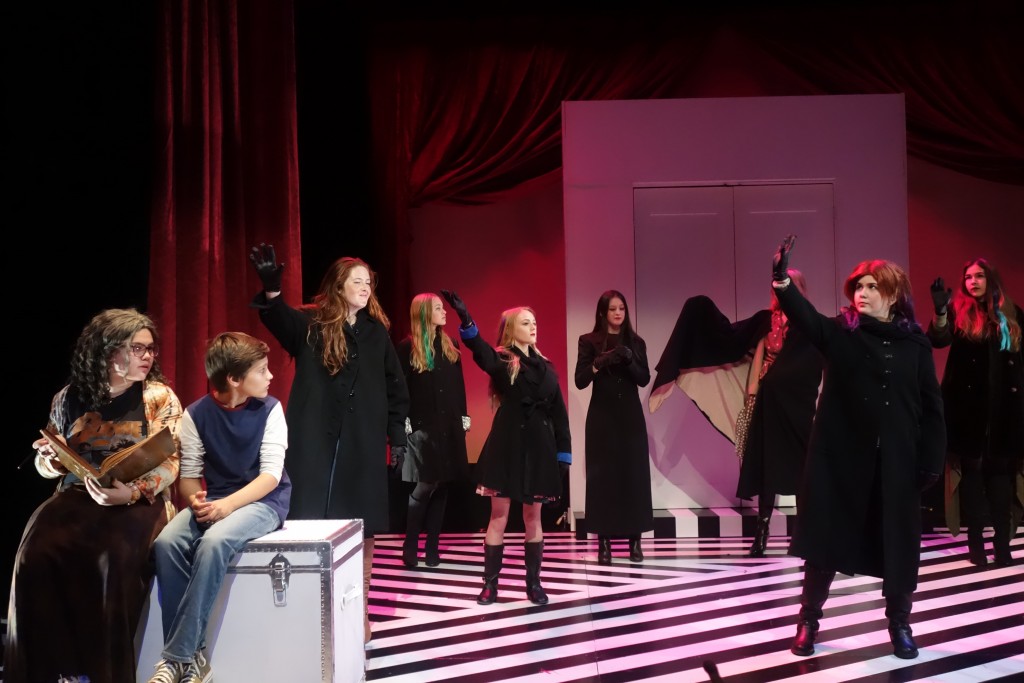 Students from Newport Beach and other Orange County cities will take to the stage this weekend in a wickedly charming play at South Coast Repertory.
The SCR Junior Players will perform "The Witches," adapted by David Wood from Roald Dahl's popular fantasy novel, in the Nicholas Studio between March 12 to 20. It is directed by Mercy Vasquez.
Junior Players, which consist of actors between sixth and eighth grades, will portray all the roles on stage.
Erika Maggipinto, 13, who plays a witch, doctor, child, waiter and a frog.
"It's a really fun and lighthearted play," Maggipinto said. "It has an important message in it, but also jokes and funny parts throughout."
The meaningful message will definitely resonate with audience members, Maggipinto said.
"It will bring a smile to your face," Maggipinto said. "It's fun for the whole family and has a great message."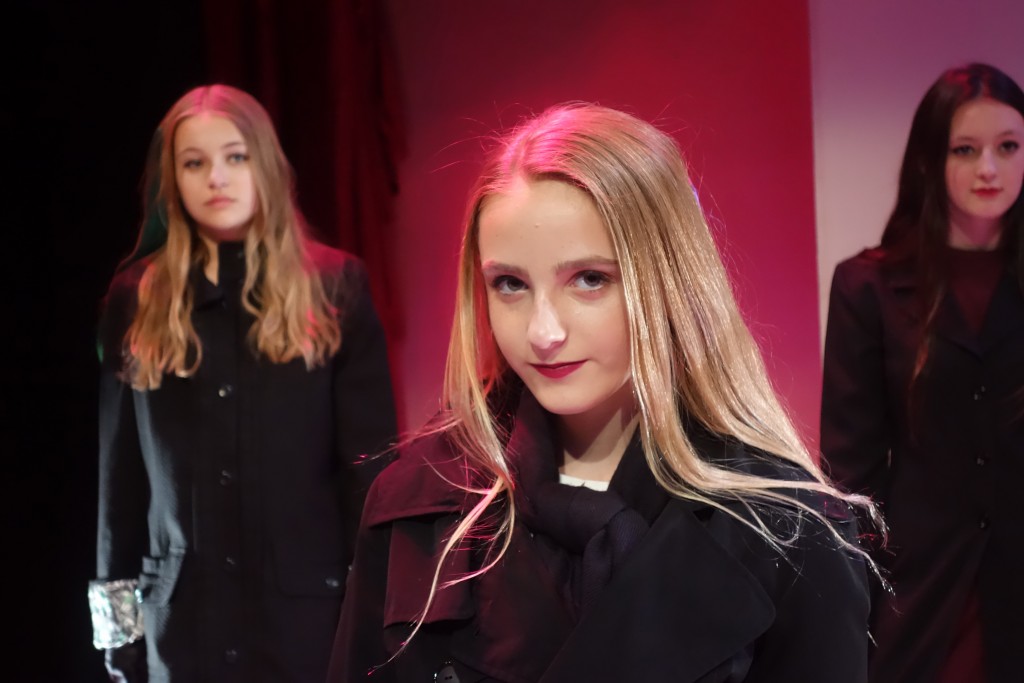 Set in modern England, the play announces that witches are real, but they're not the stereotypical hideous, evil characters with pointy hats. These witches are idolized – their leader is a pop icon – but they're cooking up a plan to get rid of all the children in the world by turning them into mice. Standing in their way (or trying to) are Grandma and Boy.
"Grandma has seen it all and is wiser for the wear," Vasquez said. "She's up against the Grand High Witch, whom no mere mortal suspects of being the mastermind of a terrible plan. There are tense and tragic moments in our story, but through them we find that love is the most powerful force on earth."
There is a wickedness to it, but behind it all there is a beautiful message, Maggipinto noted.
"It's a dark and yet compelling world," Vasquez said.
According to Vasquez, the boys who have been turned into mice, and their mice characters, will exist in a special kind of virtual reality, which playgoers will have to see to enjoy.
There are also a few puppet characters. Vasquez is working with SCR Properties Carpenter David Saewert to create hand-held puppets to be manipulated by the actors.
All the characters are interesting, Maggipinto said. The witch is fun to portray, she added. It's the opposite of all her other characters. It also includes a lot of ensemble work with her fellow cast members.
Members of the Junior Players are chosen through audition after at least two years in the Theatre Conservatory. These young actors attend class twice weekly during the school year, with additional rehearsal time prior to their annual performance. Vasquez also teaches the Junior Players during the school year.
The Orange County School of the Arts eighth grader took classes at SCR for three years before she joined Junior Players.
"The classes are very helpful," she said. "They help us grow our acting skills and abilities.
The Junior Players have pushed her and helped her develop all the skills she learned in the SCR classes, she said.
"I've really evolved as an actor," Maggipinto noted.
She's a little nervous and anxious, but overall is excited and ready to get on stage.
"It's been a really great experience," she said.
Performances will be at 2 p.m. and 5 p.m. on Saturday, 1 p.m. and 4 p.m. on Sunday, 5 p.m. on March 19, and 1 p.m. and 4 p.m. on March 20. Tickets cost $10.
For more information, call (714) 708-5555 or visit scr.org.