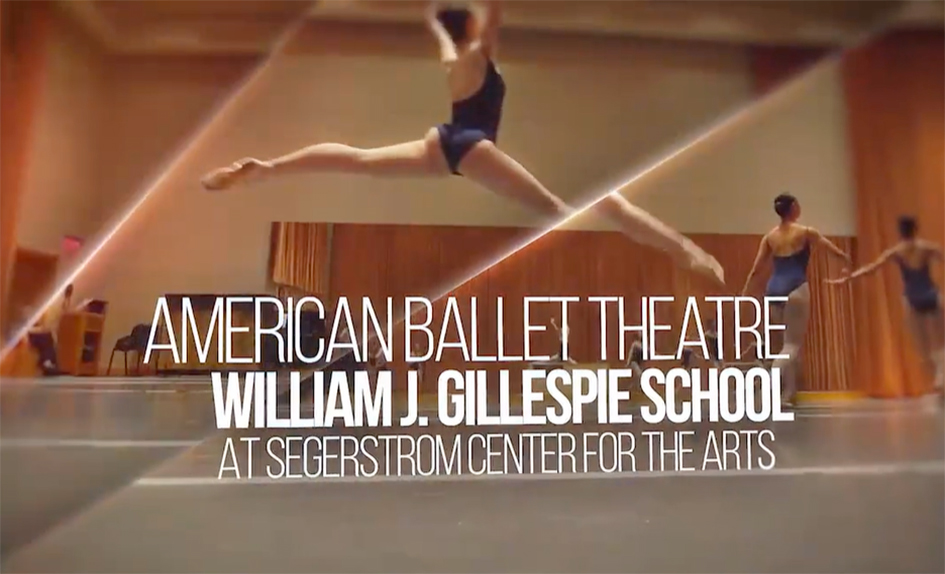 The late philanthropist William Gillespie understood the value of the performing arts to a community. His generous donations to Orange County arts organizations helped sustain and grow the performing arts in the county. Among the many organizations that benefited from his support: Segerstrom Center for the Arts, Pacific Symphony, South Coast Repertory, Pacific Chorale, Philharmonic Society of Orange County, Laguna Dance Festival, and many others.
Gillespie, who passed away in late 2020 at age 79, was a longtime resident of Laguna Beach. His William Gillespie Foundation is based in Newport Beach.
He served on the board of American Ballet Theatre and provided funding for the ABT William J. Gillespie School at Segerstrom Center for the Arts, which opened in 2015.
Now, Segerstrom Center has announced that Susan Brooker has been appointed as the Artistic Director of the American Ballet Theatre William J. Gillespie School, effective August 1, 2023.
In her new role at the ABT Gillespie School, Susan will oversee all levels of the ABT Gillespie Children's Division (Pre-Primary to Level 3) and Pre-Professional Division (Level 4 and above), as well as the OC Young Dancer Summer Workshop, master class series, and summer dance programs at Segerstrom Center for the Arts. She will be integral in providing an innovative artistic vision for the school and serving as a leader for all part-time and full-time staff.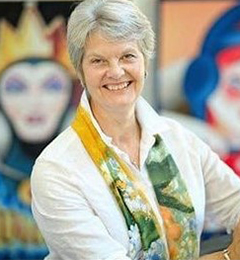 According to information provided by Segerstrom Center, Brooker comes to the Center as a seasoned ballet aficionado who has made her mark all over the world. She graduated from the London College of Drama and Dance, specializing in Cecchetti Ballet. From there, she worked alongside several dance companies, serving as Co-Director of The Hamlyn School of Dance De Vita – Lukens in Florence, Italy; Director for The School of Dance Connecticut in Hartford, Connecticut; Director for the BalletMet Dance Academy in Columbus, Ohio; and Director for the UNCSA School of Dance, ABT's Exclusive Educational Affiliate School, in Winston-Salem, North Carolina.
"Brooker's level of ballet knowledge is absolutely remarkable," said Casey Reitz, President of Segerstrom Center for the Arts. "Her passion, commitment, and vision to move forward and grow the ABT Gillespie School and its mission are exciting for the future of so many Orange County dancers. Her expertise and innate enthusiasm will positively impact everyone involved with the school. I could not be more honored to welcome her to our Center and I look forward to working with her."
Alongside her leadership experience, Brooker has a longstanding relationship with American Ballet Theatre, the official Dance Company for Segerstrom Center for the Arts. For the past 15 years, Brooker has served as an Artistic Advisor, Teacher, and Examiner for the American Ballet Theatre's National Training Curriculum.
"As the new Artistic Director of the ABT Gillespie School, Susan comes to the position as an established and successful administrative and creative leader, well-versed in ABT's National Training Curriculum. We are fortunate to have her on board and working with us, and I look forward to meaningful collaboration and alignment between the ABT Jacqueline Kennedy Onassis School and the ABT Gillespie School in the coming years," said Susan Jaffe, Artistic Director of American Ballet Theatre.
Segerstrom Center for the Arts announced its partnership with American Ballet Theatre as its official Dance Company for the Center in September of 2021, and has since provided several remarkable World and West Coast Premieres and engagements. This partnership has allowed the talented students at the ABT Gillespie School priority audition opportunities for engagements. Brooker's familiarity with American Ballet Theatre will help to align the ABT Gillespie School's policies and training with the overarching principles and repertoire of the American Ballet Theatre Jacqueline Kennedy Onassis School giving students the opportunity to perform at their maximum potential.
"I am thrilled that Susan Brooker will lead ABT Gillespie School's artistic initiatives and endeavors" said Judy Morr, Executive Vice President. "She is a wonderful artist and a strong leader whom I know will continue to uphold the school's artistry and excellence."
Visit www.SCFTA.org for more information.