Wooden boat enthusiasts rejoice—after a four-year hiatus, the Newport Beach Wooden Boat Festival is returning to the Balboa Yacht Club June 9-11, and will be open to the public June 10.
Dubbed the Concours d 'Elegance of yachting, it showcases a diverse and valuable collection of wooden boats in California and salutes the passion, time and effort the owners have put into their vessels to preserve the heritage and timelessness of seafaring adventure.
The Wooden Boat Festival was established in 2015 and was the vision of founder and Newport Beach resident Ralph Rodheim, a BYC member and community leader who passed away in 2017 from ALS. His wish was for the festival to be a legacy event with national stature and the finest showcase of wooden boats on the west coast in the luxury class of Pebble Beach for automobiles.
This year's event will showcase more than two dozen iconic wooden vessels from around the state and is expected to draw several thousand visitors.
Once such vessel, Aviator, a 94-foot World War II-era, downed rescue pilot vessel, will be on display and available for tours. After being moth-balled for decades after the war ended, Aviator was lovingly restored by owner Nico Santucci into a state-of-the-art, world-class luxury yacht.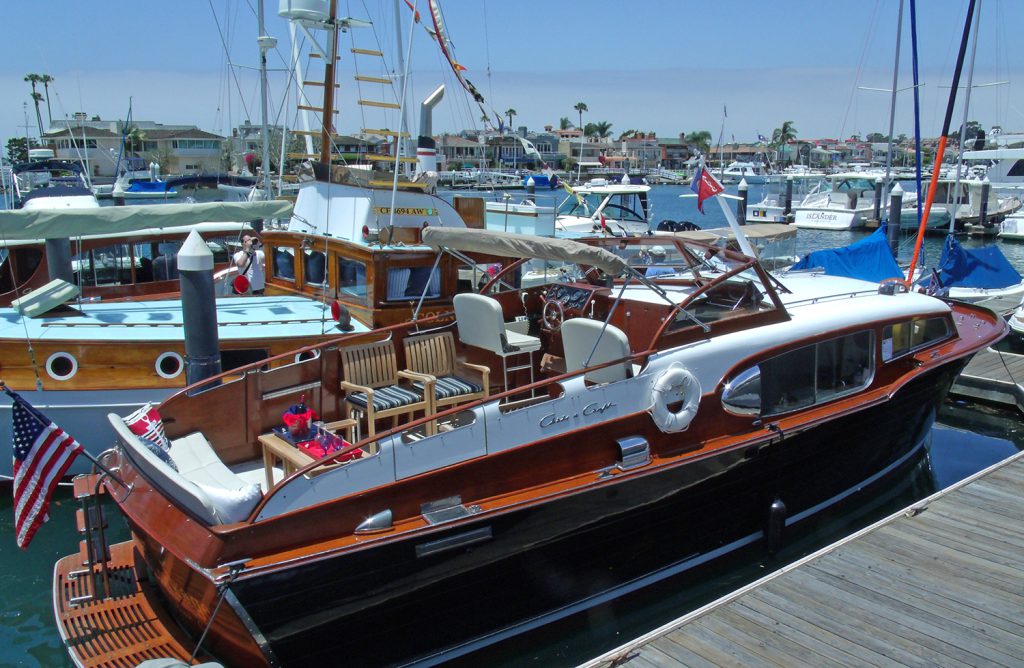 "As one of the West Coast's premiere events, the Newport Beach Wooden Boat Festival has captured notable attention by bringing together all facets of Newport Beach excellence in a themed, community-wide, family-friendly open house," said event Vice-Chair, Steve Paljieg.
In addition to being able to view and board nearly 25 wooden boats, the event includes live music, maritime art and exhibits, food and libations, and a silent auction.
As is custom, each year an original painting commemorating the festival is created and sold during Saturday's silent auction. This year's featured artist is the renowned local artist, Scott Kennedy.
Hosted by Balboa Yacht Club, the event is also made possible in collaboration with the City of Newport Beach, the County of Orange, and Visit Newport/Newport Beach & Co. In 2017, the event was officially recognized by the Orange County Board of Supervisors, who proclaimed the second weekend in June the "Newport Beach Wooden Boat Festival Weekend."
Complimentary parking and shuttle service will be available at 1600 East Coast Highway, Newport Beach (turn onto Clubhouse Drive from PCH and follow the signage). Entry to the event is $10 for adults, with children 12 and under free.
For more information, visit www.newportbeachwoodenboatfestival.com.