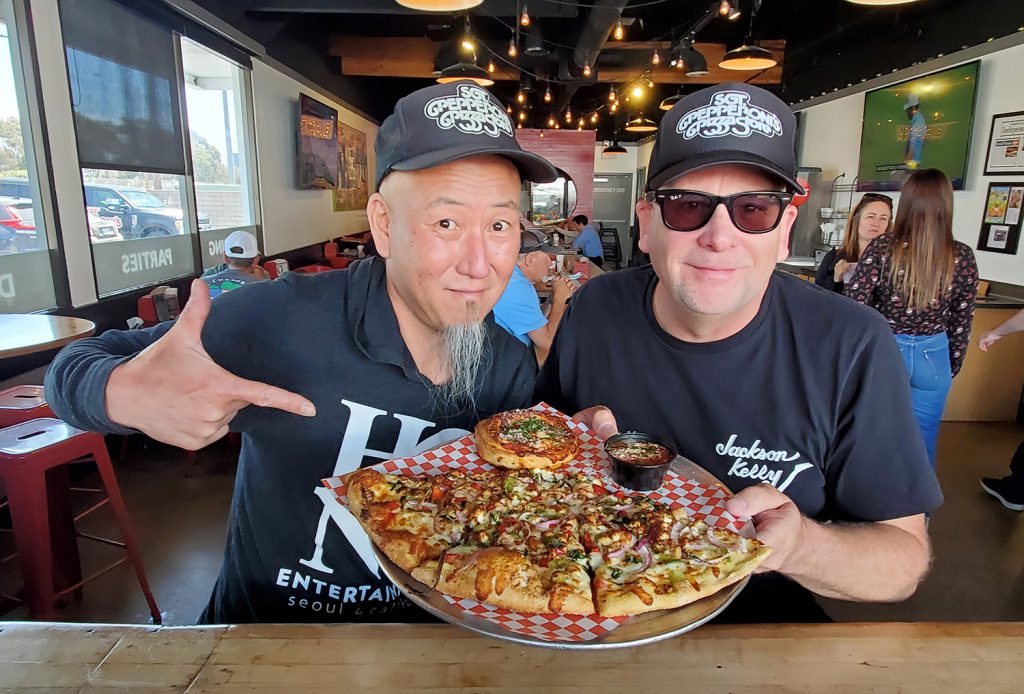 Sgt. Pepperoni's pizza store in Newport Beach loves their pizza, and they love giving back to charity.
And so, in celebration of National Pizza Day on Thursday, Feb. 9, Sgt. Pepperoni's Pizza Store will be donating 100 percent of the proceeds from all heart-shaped pizza sales to Team Kids. This includes pre-ordered sales, deliveries, take-out, and in-store. Pre-order sales for heart-shaped pizzas are now available via Sgt. Pepperonis Pizza Store's ordering website.
The purchase of a heart-shaped pizza will help support the Team Kids mission of empowering the next generation of compassionate leaders. Team Kids wants to empower children to change the world. Team Kids promotes healthy attitudes and behavior in youth while protecting against high-risk ones.
"Team Kids loves partnering with the amazing families who own Sgt. Pepperoni's Pizza Stores, to inspire children and families in our community" says Team Kids Founder and CEO Julie Hudash. "Everything they do lives out their mission 'Peace, Love, And Pizza' and their tireless commitment and compassion to support the community sets the bar sky high!"
"Our SGT Pepperonis Family is honored to continue our partnership with Team Kids, empowering our future leaders," says Sgt. Pepperoni's owner and partner Jeff Roberts, who along with his other partners grew up in Newport Beach and has raised his family here. "Team Kids is an amazing organization with a cause dear to our hearts. We have committed to partnering together on all fronts for years to come."
During the hours of 4 to 7 p.m. on February 9, Team Kids will be at each of the Sgt. Pepperoni Pizza Store locations to engage with the community and share more about the Team Kids mission.
In addition to Team Kids, local public safety leaders will stop by to engage with children and families for an arts & crafts project focused on creating a heart-shaped pizza with kindness toppings, in the spirit of Random Acts of Kindness Day coming up on Friday, February 17
In addition to the Newport Beach location, Sgt. Pepperoni's has stores in Irvine and Aliso Viejo that will also be participating in the Team Kids promotion.
Named best pizza in Orange County by the Golden Foodie Awards, Los Angeles Times and Orange County Register, Sgt. Pepperoni's prioritizes giving back and regularly hosts fundraisers for local schools, sports teams, Team Kids and Julian's LEGO Corner at CHOC Hospital.
For more information visit www.SgtPepps.com.