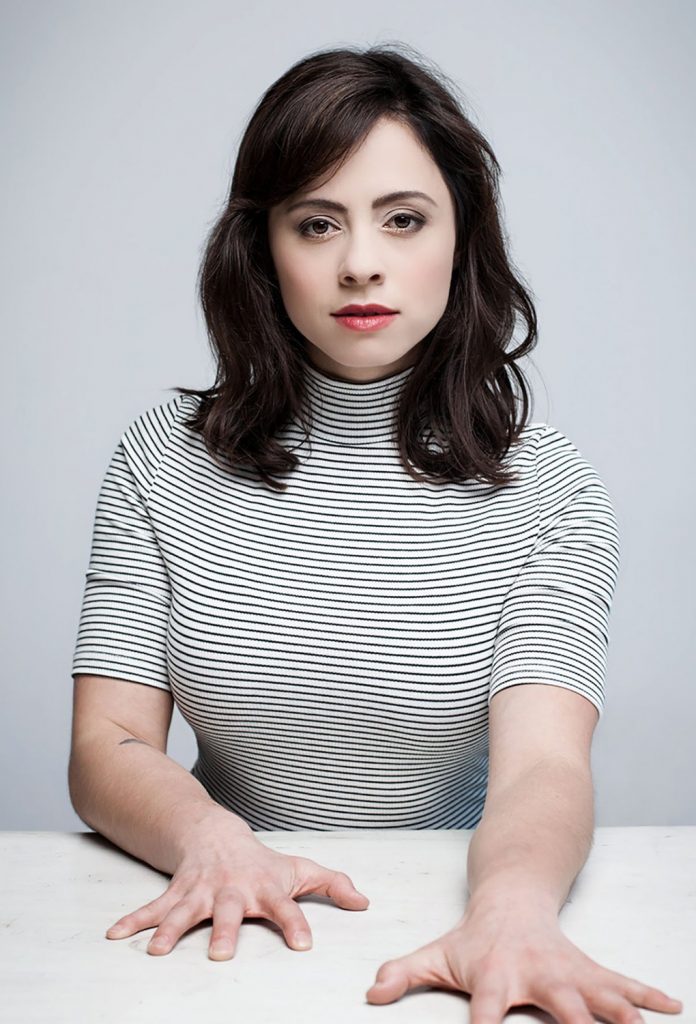 Most musicians dream of making a living making music. Lia Menaker is actually living that dream, although the road to success has been long and winding.
In fact, she's on that road right now as the East Coast-based singer-songwriter continues her cross-country tour with a stop on Tuesday, Sept. 12 at the Blue Beet in Newport Beach. She'll also perform at Casa in Costa Mesa the following night. The shows are free and will feature original music from her debut album "Animal Behavior" along with several unreleased tunes.
Her lyrics have been described by critics as "edgy poetry," while her voice and vocal style blend dashes of Joni Mitchell, Fiona Apple, Tori Amos, and even Amy Winehouse.
Menaker, 31, calls her music a unique blend of pop, rock, soul and a bit of theatrical flair, which may be due to her musical theater background.
"I do have my union card for musical theatre," she said during a phone interview on one of her tour stops. "I also have a degree in public health. I need something to keep me grounded."
Menaker has been composing music for nearly 15 years, performing and recording with multiple bands including the New Jersey-based folk/rock band Broken Darling. The band's self-titled EP, released in 2013, had one reviewer from the Jersey Beat calling Menaker "an undiscovered star."
In 2015, Menaker shed her band trappings and stepped out as a solo artist, releasing the full-length album "Animal Behavior," which one critic described as "spirited theatricality."
She's now taken the next step with her 56-day tour, which began in New Jersey and is winding its way around the country.
Touring sounds glamorous–unless you're the one on tour. Menaker is driving a car packed with her keyboards, a small PA system, cables, and of course merchandise including CDs, T-shirts, stickers and buttons. She acts as her own roadie and merchandise seller.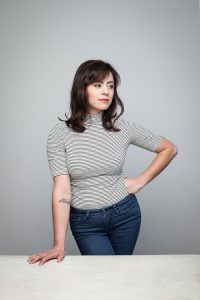 Her musical life is a far cry from her former 9 to 5 job in public health, which she said lasted about a year before she realized her heart belonged in music.
"It's my passion," said Menaker. "It's super inspiring to be doing this myself. I read a book about how to make it in the new music business. You can actually make a living off of it. You don't have to be a rock star to make a living."
For her tour, Menaker worked with a booking agent who has relationships with smaller venues throughout the United States. Preparing for her tour was a lot of work, but Menaker is happy with the results so far.
"It's been incredible, connecting with people in every city. So far I've been able to stay with friends, I did Airbnb, and the rest is couch surfing," said Menaker. "Everyone I've met has been so nice."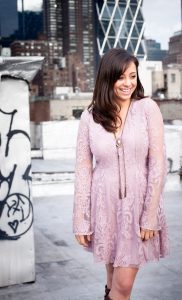 So have audiences everywhere she goes, which isn't surprising to anyone who has heard her music or watched videos of Menaker performing her songs.
"Joni Mitchell is a big influence, mostly because she tells a story with her music, like poetry. Her lyrics are incredible. But I've also somehow gotten this Nina Simone, Ella Fitzgerald influence."
Menaker has been working on a follow-up album, which she'll finish once her tour ends. For now, though, she's looking forward to her Blue Beet gig, which starts at 7:30 p.m. on Sept. 12.
For more information and to listen to Lia Menaker's music, visit liamenaker.com.
For info on The Blue Beet, visit TheBlueBeet.com.