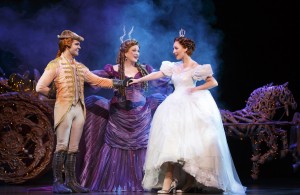 Known for such classic musicals as "South Pacific" and "The Sound of Music," Rodgers and Hammerstein also created a musical especially for television: "Cinderella," which aired on March 31, 1957. It starred Julie Andrews and was watched by more than 100 million viewers.
"Cinderella" had subsequent TV productions in 1965 (with Lesley Ann Warren in the lead role) and 1997 (starring Brandy).
Now, nearly six decades since the show was first aired, the new 2013 Broadway production of "Cinderella" comes to Segerstrom Center April 19 – May 1.
In an interview with Rodgers + Hammerstein President Ted Chapin, he noted that while the show has been on television, the 2013 Broadway production was the show's first time on the Great White Way. That debut came about courtesy of producer Robyn Goodman, who reasoned that if they could present the show in a way that makes sense for modern audiences, what Rodgers and Hammerstein contribute is something that is rarely heard these days.
"It's a style of singing, a style of emotion that audiences are still in favor of – I wouldn't have a job if they weren't – but it's not necessarily the norm on Broadway these days," said Chapin.
Not the norm has proven to be a big hit. "Cinderella" ran for two years on Broadway (2013-2015) and is now touring the country.
According to press material, "Cinderella" combines the story's classic elements (glass slippers, pumpkin and a beautiful ball) along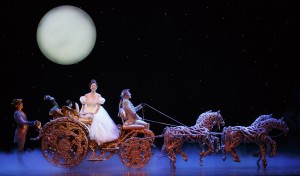 with some surprising twists. More than just a pretty face with the right shoe size, this Cinderella is a contemporary figure living in a fairytale setting. She is a spirited young woman who doesn't let her rags or her gowns trip her up in her quest for kindness, compassion and forgiveness. She longs to escape the drudgery of her work at home and instead work to make the world a better place. She not only fights for her own dreams, but forces the prince to open his eyes to the world around him and realize his dreams too.
"Cinderella" has music by Richard Rodgers, lyrics by Oscar Hammerstein II, a new book by Douglas Carter Beane, and original book by Oscar Hammerstein II.
The score includes "In My Own Little Corner," "Impossible/It's Possible," "Ten Minutes Ago" and "Do I Love You Because You're Beautiful?"
For more information, visit scfta.org or call (714) 556-2787.