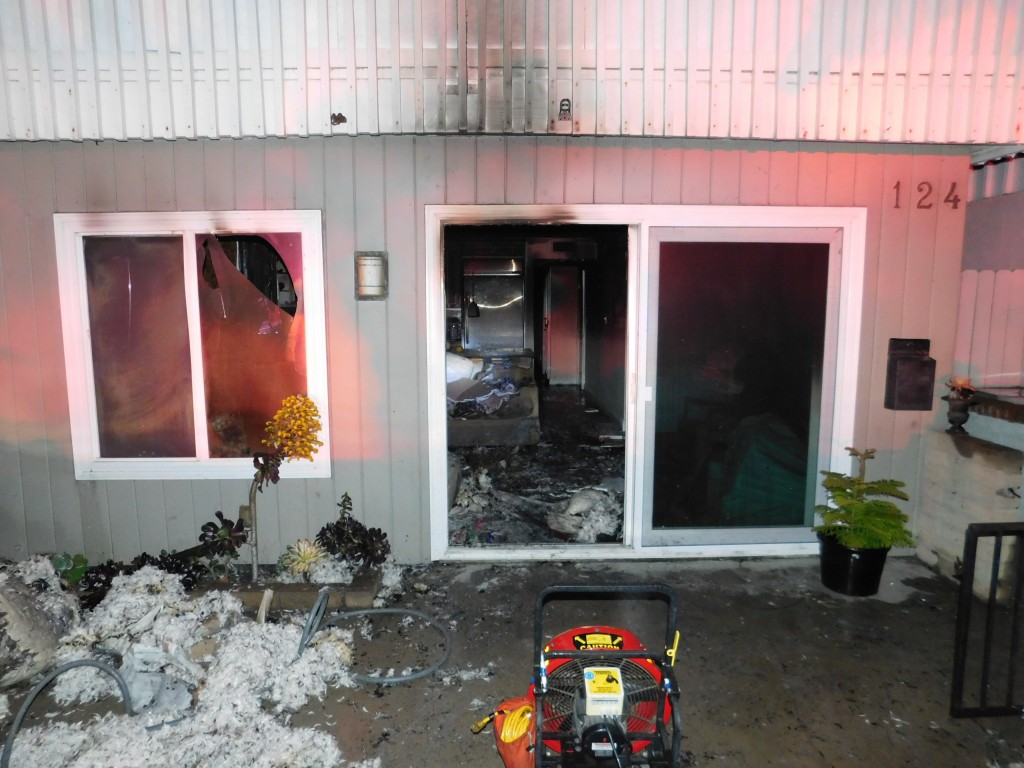 Structure Fire on Balboa Peninsula
More than a dozen Newport Beach firefighters responded to a structure fire in the 100 block of 31st Street at 3:55 a.m. Sunday.
Upon arrival, firefighters found a two story duplex with smoke coming out of the first floor unit and all occupants out of the building, according to a press release from NBFD.
Incident command was established and the fire was soon extinguished. No injuries were reported.
The fire investigation determined that the fire was caused by combustibles in close proximity to the fireplace, authorities reported.
The estimated damaged caused by the fire was $40,000 in structure and $5,000 in personal belongings.  
Investigators discovered that the smoke detector in the downstairs unit was not working. The occupants were apparently alerted by the smell of smoke, NBFD reported.
Newport Beach Fire Department officials reminded residents to check smoke detectors at least twice a year, the press release explains.
Victims Struck by Projectiles
The Newport Beach Police Department is investigating three separate incidents that occurred in the 1900 block of Sherington Place earlier this week.
In each case, individuals in or near the street were struck by projectiles (later determined to be pellets), according to an NBPD press release.
The first incident occurred on Sunday shortly after 7 p.m. A man was loading items into his van when he heard three pellets strike his van and then felt a fourth pellet strike him in the chin, police reported.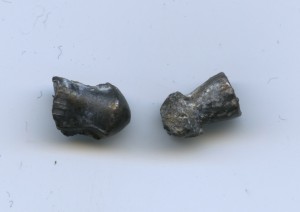 The second incident occurred a few hours later, at 10:30 p.m. In this case, a man was getting into his car when he heard something strike the door of the vehicle. He then felt a pellet strike him in the upper back, NBPD officials noted.
A third incident occurred on Monday at 4 p.m. A male jogger was struck by a pellet on his inner bicep.
All victims suffered minor injuries.
The Newport Beach Police Department is seeking additional victims and assistance in identifying the suspect in this case.
Anyone with information is asked to contact Detective Justin Morouse at (949) 644-3762 or [email protected].
Tips may also be left anonymously on the Newport Beach Police Department's tip hotline at (800) 550-NBPD.
CdM Town Meeting
The Corona del Mar Residents Association and the Corona del Mar Business Improvement District are co-hosting an Annual Town Meeting on Wednesday from 5 to 7:30 p.m. at Sherman Library & Gardens, 2647 E. Coast Hwy.
The CdM Town Meeting brings together Corona del Mar residents, businesses and Newport Beach officials to discuss issues, projects and opportunities which have a direct impact on Corona del Mar.
The event begins with a community expo from 5 to 6 p.m., where representatives from the City of Newport Beach and community organizations will be on hand to answer questions about everything from the coyote management, to drought and possible restrictions to water usage.
The speakers' program from 6 to 7:30 p.m. will focus on both residential and business projects and issues, with opportunities for Q&A.
An expert panel will focus on key topics such exploring alternatives to Coast Highway including a possible bypass on San Joaquin Hills Road, parking and pay stations, traffic, and other issues.
Participants include Newport Beach Traffic Engineers Brad Sommers and Tony Brine, Council members Ed Selich and Scott Peotter, Director Public Works Dave Webb, Community Development Director Kim Brandt, NBPD Lt. Tom Fischbacher, and TCA Toll Road /Transportation Corridor Authority CEO Mike Kraman.
Over 200 people are expected to attend the annual event. Refreshments and door prizes will be provided from El Ranchito, Sweet Lady Jane Bakery, and Smart and Final
For more information, call (949) 478-2454, email [email protected] or visit CDMRA.org.
California-Friendly Landscape Class
The city of Newport Beach is hosting a free class for residents to learn how to transform their landscapes into California-friendly gardens.
The class will be held on Thursday from 6 to 9 p.m. in the Civic Center Community Room, 100 Civic Center Drive.
Attendees will learn how to use a holistic approach to gardening, build a living soil sponge, rethink elements of their site, pick the right plant for the right place, use rainwater as a resource; and manage their irrigation systems.
The class is offered by the Metropolitan Water District of Southern California. Reservations are required.
For more information or to reserve a space, visit apps.newportbeachca.gov/events/landscape or call (949) 644-3195.