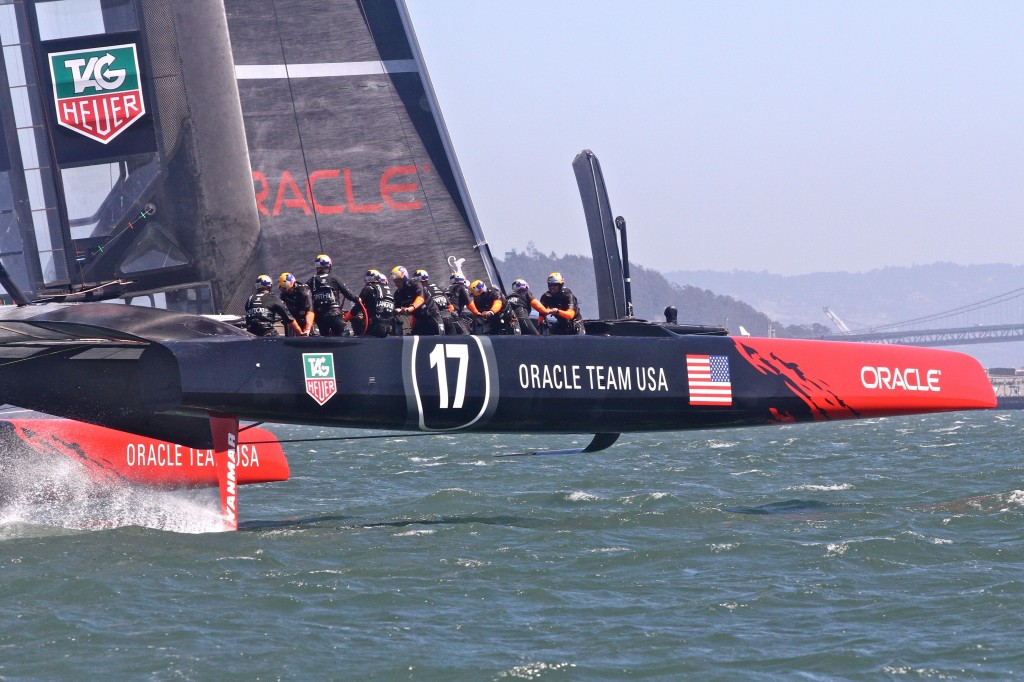 Oracle Team USA takes on Emirates Team New Zealand in the 34th America's Cup race which started on Saturday, September 7, held for the first time in San Francisco Bay.
Emirates Team New Zealand won both of Saturday's races, and now needs to win seven more to claim the cup. New Zealand won their races by 36 and 52 seconds. The boats reached speeds up to 53 mph.
Oracle Team USA must win 11 races to retain the Cup because they were docked two points for illegally modifying catamarans in warm-up regattas last year and this year. This means they actually started the America's Cup regatta at minus two.
NB Indy photographer Jim Collins is covering the race and will be filing photo reports. His photos highlight the new foiling catamarans, which lift up onto hydrofoils, thereby increasing speed.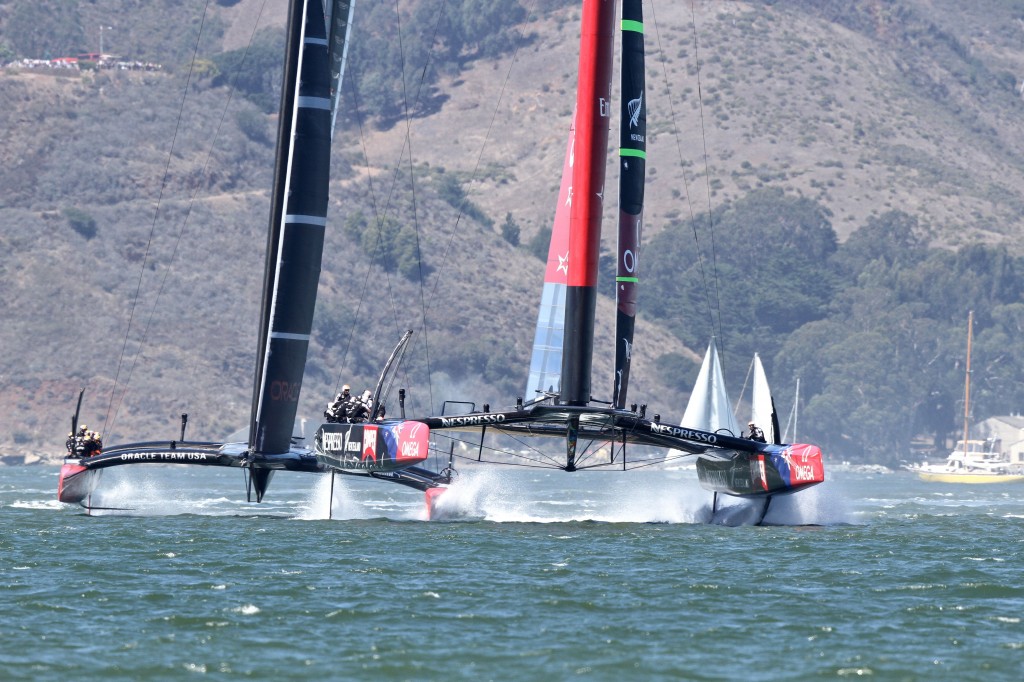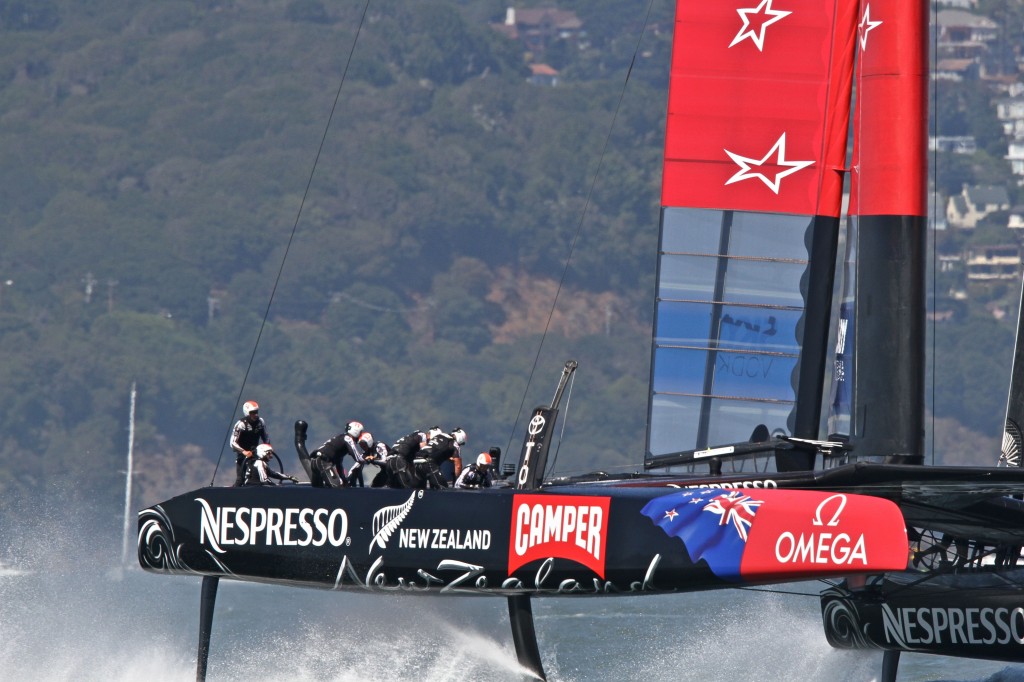 UPDATE: Photos from day two below–Oracle Team USA wins one out of two races.