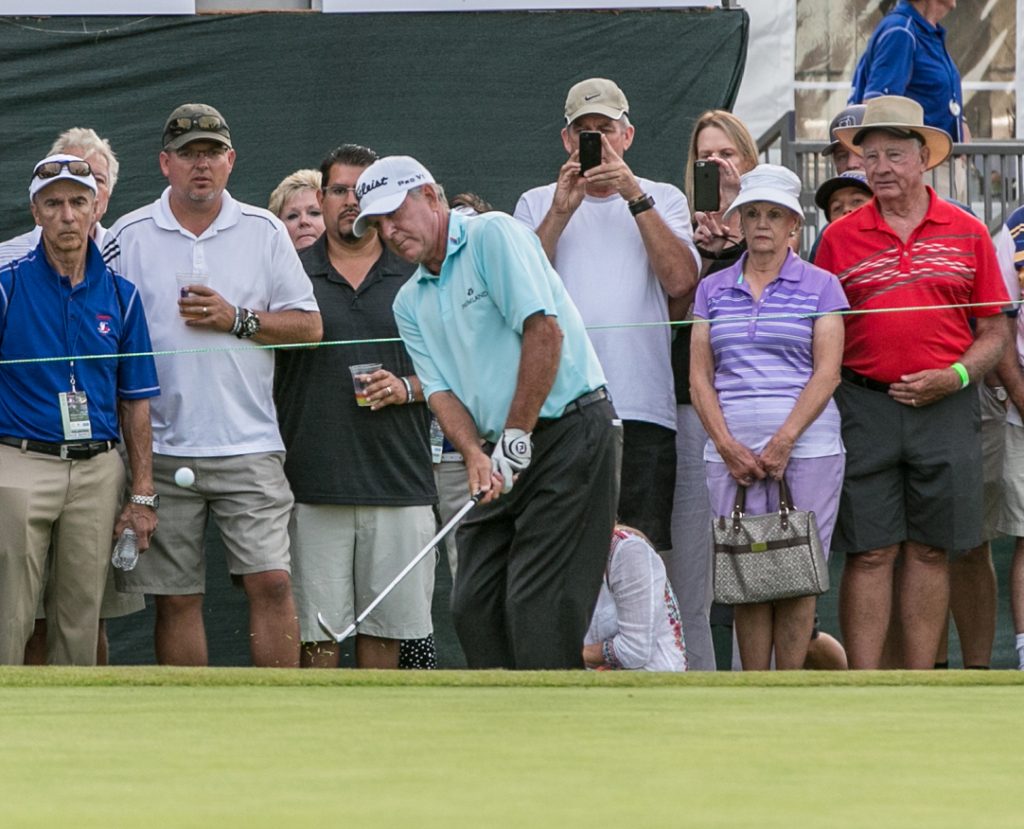 At age 62 and 10 months, Jay Haas became the second-oldest winner in PGA Tour Champions history when he birdied the first hole of a playoff with Bart Bryant on Sunday in the Toshiba Classic at Newport Beach Country Club.
Haas, who won the Toshiba Classic in 2007, notch his 18th title on the 50+ tour with this year's win. He'll take home a check for $270,000.
Larry Mize and Billy Andrade tied for third. John Daly tied for 19th, as did last year's winner, Duffy Waldorf. Billy Mayfair, who had shared the lead with Haas after the first round on Friday, dropped back into a tie for 45th.
Photo by Jim Collins