A local student aims to do more than just make a fashion statement with some unique bracelets he sells through a small business he's started.
Dylan Fryer, 12, a seventh grader at Corona del Mar Middle School recently founded Creations 4 Wildlife, a bracelet business that supports various wildlife philanthropies by donating 40 percent of each and every sale to a nonprofit that works to save endangered animals.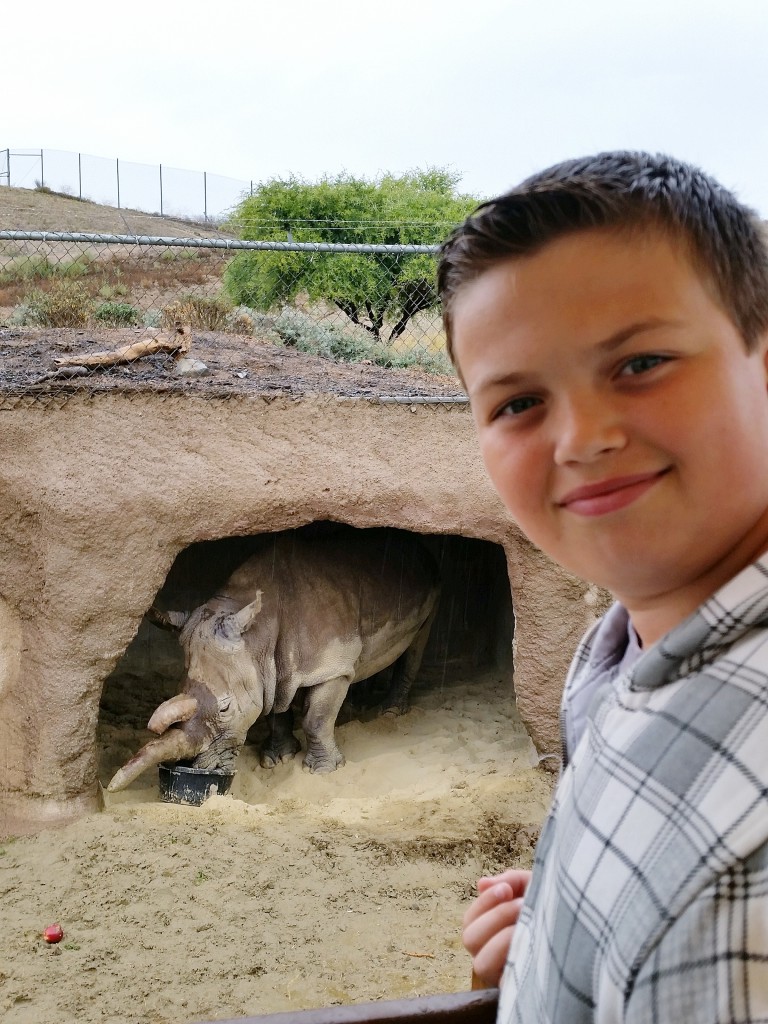 "We chose (to create) bracelets because we thought they would be good for the majority of people, boys and girls can wear them. And they're fun to make and easy to do," the young entrepreneur said. "We want to keep growing and get bigger so we can save more wildlife and really make a difference."
The core of the business is about raising awareness about endangered species and helping conservation efforts around the globe. Creations 4 Wildlife is "where creativity and conservation come together."
It started as an idea over summer break and has grown from there, said his mom, Michelle, who works as the director of the company. She handles the day-to-day operations, social media and finances. The duo discuss the marketing and design aspects together.  
"What makes me even prouder, as a mom, is he's so humble," she said.
Even though running a business and dedicating so much time, money and effort toward a cause is more than the average tween is doing, it comes naturally to Dylan Fryer.
"It's second nature to him," Michelle Fryer said. "He knows the path he wants to take and he continues to grow."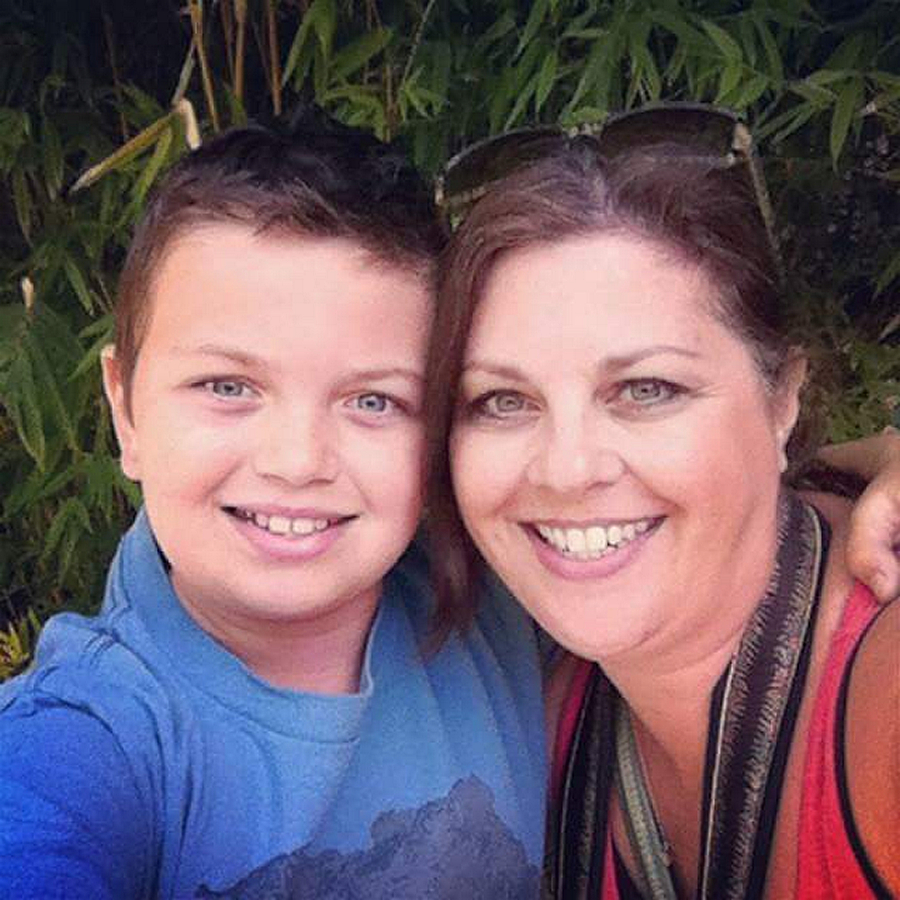 Dylan Fryer's interest in animals peaked after a trip to the zoo when he was younger.
"My interest kept growing and it's never stopped," he said.
He is particularly concerned for African and Asian wildlife and his personal favorites are tigers and rhinos.
"I'm really interested in all mammals," he noted, "protecting them and saving them."
His hobby became more of a charitable mission when he raised $1,000 for the tigers at the San Diego Zoo Safari Park (instead of presents for his ninth birthday) and another $1,000 for the snow leopards at the SD Zoo.
The young man started raising money for global organizations after he met Chief William Woody of the U. S. Fish and Wildlife Service, Office of Law Enforcement, and a special northern white rhino named Nola at the SDZ Safari Park.
He realized that his previous efforts were good and helped raise awareness, but he could do more.
"I've now realized that it's not only about raising awareness, it's also about making a difference," Dylan Fryer writes on the Creations 4 Wildlife blog. "You can't just tell everyone you know about this great species you're raising money for and then not make a difference in the wild. You've got to do both."
And his newest venture does both. In the company's first five months they did $3,000 in sales, which equals out to $1,200 in donations to wildlife charities dedicated to helping endangered animals. The company has also spread awareness for their cause through customers from all over the U.S. and Canada.
His personal goal through the business is to save up enough to take a trip to Africa and see some of the great animals they are trying to save, Dylan Fryer said.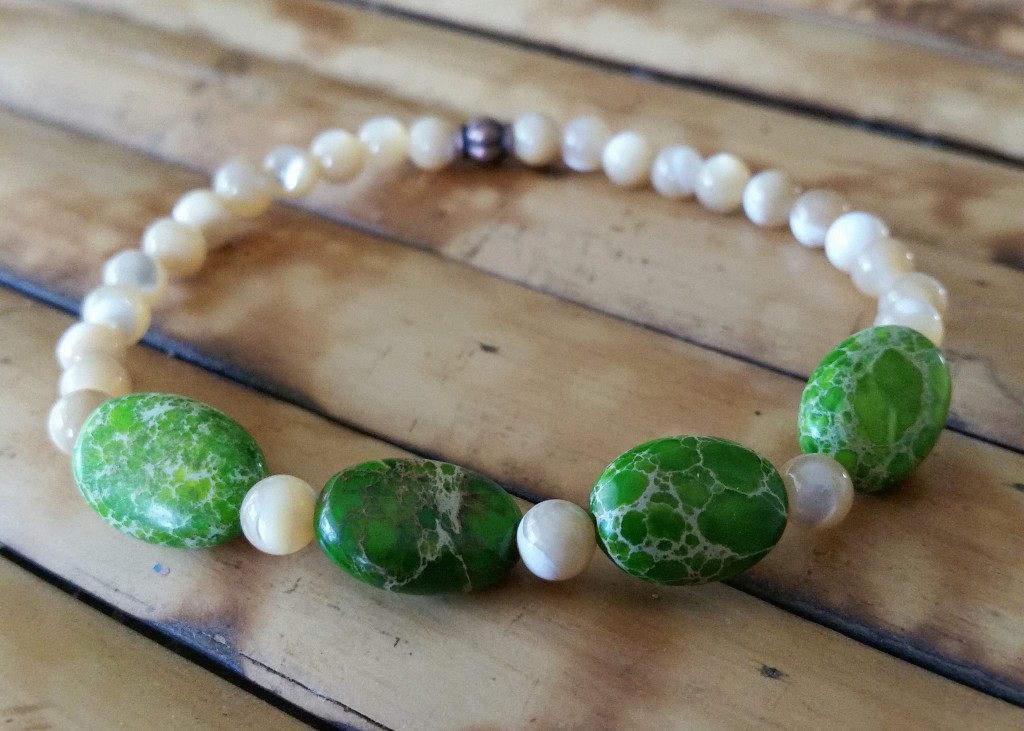 The duo has a list of about 20 animals they hope to honor with a bracelet design. When they make a new bracelet, they choose the animal based on which need the most help, Dylan Fryer said.
Each bracelet is designed to specifically represent an endangered animal. Beads are semi-precious stones chosen carefully with the animal inspiration in mind. They choose the stone based on how it resembles the animal's colors, or relates to certain features of the animal or their habitat.
After they select the type of stone and the shape they want to use, the two sit down and come up with a specific pattern and design. Once the beads arrive from the manufacturer, it's time to start assembling the bracelets.
"The two of us just start stringing them together," Michelle Fryer said. "It's fun for us to do us together."
Although it is challenging for Michelle, who has a full-time job, and Dylan, a busy student, to find the time, they make it work. The dedicated duo is committed and enthusiastic about developing the company.
"I would like to see it turn into what I know it has the potential to be," Michelle Fryer said.
Working together on this new conservation project with Dylan has reminded his mom how important it is to never lose faith in personal beliefs.
"No matter what the obstacles may be, another poaching story in the news or hearing that there are now only four northern white rhinos left, you just keep going," she said. "Conservation is a way of life for us and I am confident that we can raise the funds and meet our goals."
A lot of research goes into selecting an organization to support, Michelle Fryer said. They want to ensure the funds go toward the actual conservation and protection of the animal and not overhead costs, she explained. They make certain to designate the money for a specific project or program dedicated to the animal.
It's also about creating awareness, mother and son agreed. Many people haven't even heard of the animal behind their first limited edition bracelet, the pangolin.
The small mammals, nicknamed "scaly anteaters," are insectivores native to Asia and Africa. They have large, overlapping scales composed of keratin, the same proteins that make up human fingernails and rhino horns.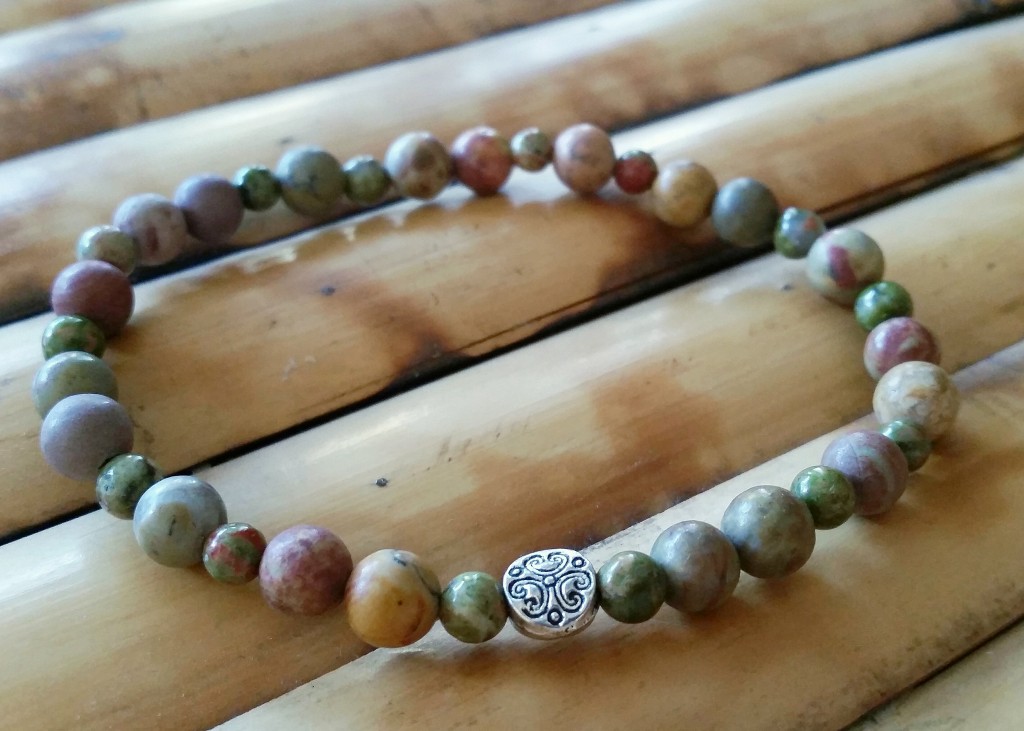 Pangolins are the most trafficked mammal in the world, according to International Union for Conservation of Nature.
There has been an increase in pangolin trafficking in recent years, noted WildAid, an organization aimed to end the illegal wildlife trade. Researchers estimate approximately one million pangolins have been illegally traded over the past decade.
The rise is attributed to the use of their meat and scales, mainly in Asia and Africa.
"However, the United States is not immune to this trade and consumption," WildAid reports. "Records exist of large pangolin shipments destined for the US, and recently the animals have been seen for sale in California supermarkets."
Creations 4 Wildlife will come out with four limited edition bracelets in 2016. They'll make 50 of the special design, and, much like the endangered animals they're trying to save, "when they're gone, they're gone."
In addition to WildAid, Creations 4 Wildlife supports International Rhino Foundation, Giraffe Conservation Foundation, Duke Lemur Center, David Sheldrick Wildlife Trust, Red Panda Network, and the Tiger Conservation Campaign coordinated by the Association of Zoos & Aquariums' Tiger Species Survival Plan.
For more information, visit creations4wildlife.com.