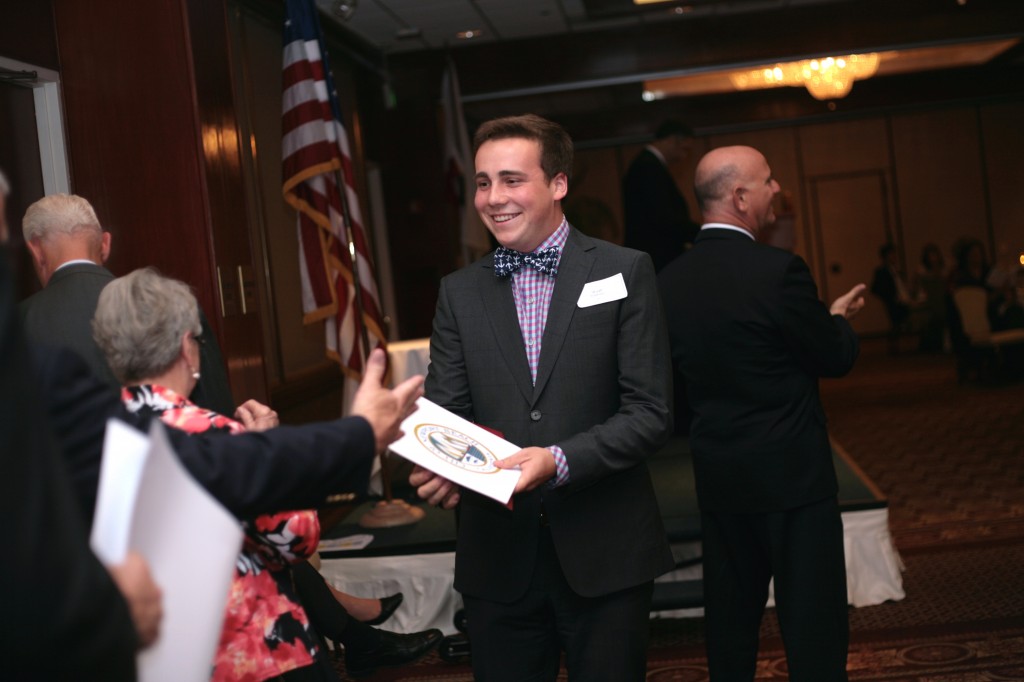 Students from three local high schools in were honored for their "outstanding scholastic achievement" this week during a Newport Beach Chamber of Commerce event.
The chamber's Commodores Club hosted their 53rd Annual Scholarship Awards Dinner (previously a breakfast event) on Wednesday at the Radisson Hotel.
"This evening's event is a reminder of how our community is filled with outstanding individuals," said chamber president and CEO Steve Rosansky.
Students from Sage Hill School, and Corona del Mar and Newport Harbor high schools were honored. The event also honored one teacher from each school.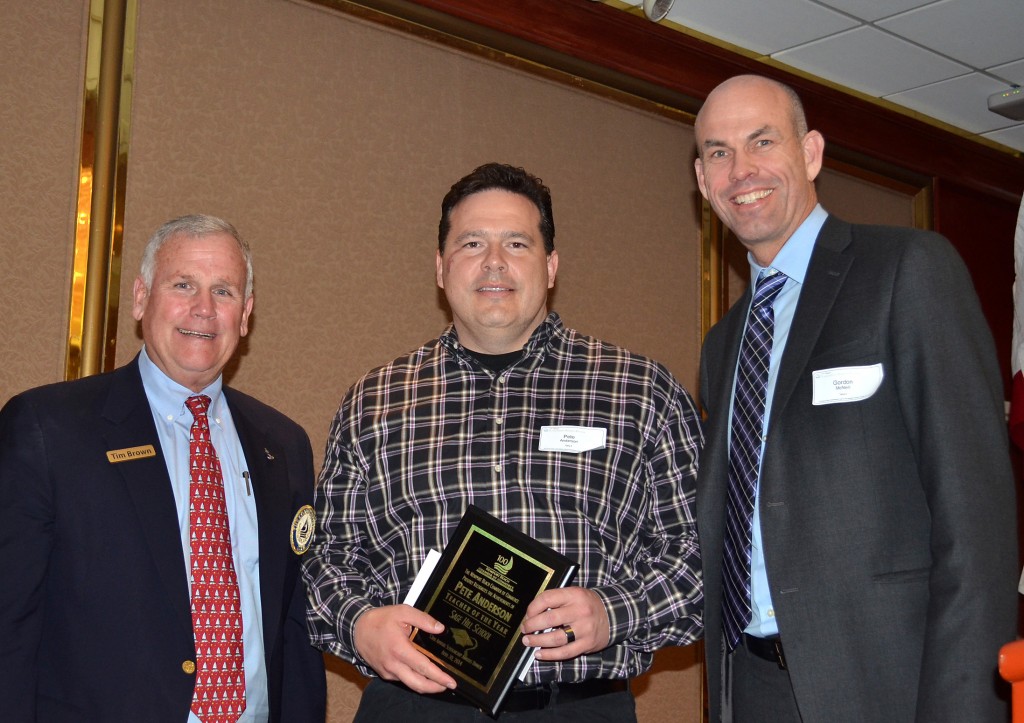 The teachers honored were Brian Tulley from CdM, John Brazelton from NHHS and Pete Anderson from Sage.
Newport Harbor principal Sean Boulton, CdM principal Kathy Scott and Sage Hill Head of School Gordon McNeill introduced each student from their respective schools. The school administrators read off each student's favorite memory. Each teen then announced where they planned on attending college and what they hoped to study.
Honored students from Corona del Mar: Samee Aboubakare, Vikram Baid, Kevin Conde, Karli Dugan, Tyler Duncan, Hale Furey, Bradley Hostetler, Nikki Mofid, Adrienne Mok, Ellen Naruse, Derek Nguyen, Dominic Pardini, Marjan Salamati-Pour, Alec Taketa, Clay Thabit and Marit Vangrow.
From Newport Harbor: Tyler Ashoff, John Marco Bruscia, Gary "Brandt" Bucher, Natalie Cernius, Colin Duffy, Montgomery Faigen, Savannah Fausto, Hannah Felfe, Mark William Grace, Joey Hopf, Elizabeth Muenshow, Emily Parsons, Wyatt Robertson and John Storch.
Sage Hill students: Erika Lynn-Green, Rochelle Rouhani and Jack Williamson.
The special guest speaker for the event was co-owner and president of Freedom Communications and the Orange County Register, Eric Spitz.
The students being honored are all future leaders, Spitz said, and they should be very proud of their achievements.
"You all will be turned to and counted on to be leaders in the community," he said.
Spitz spoke about the current status of the newspaper industry and the Register.
He got into the newspaper business because it seemed like the industry had "given up," he said, and that all they could do was "manage the inevitable declines."
He and partner Aaron Kushner looked at the business, saw the problems and bad decisions and decided they could map the way back.
There are two major bad decisions the industry made, he said, pricing their core product- the news- for free and teaching customers that the core product has no value.
"When you give away your core product, not only are you depriving yourself of a revenue stream, but you are teaching your customers that your product has no value," he said.
Another mistake the industry made was trying to find new digital revenue streams, he said.
"This industry, for the last 20 years, has massively invested in new digital products," Spitz said. "Can I tell you something? They're wrong. And I can prove it."
Contribution from digital revenue streams for the entire industry over the past 20 years has been about 10 percent.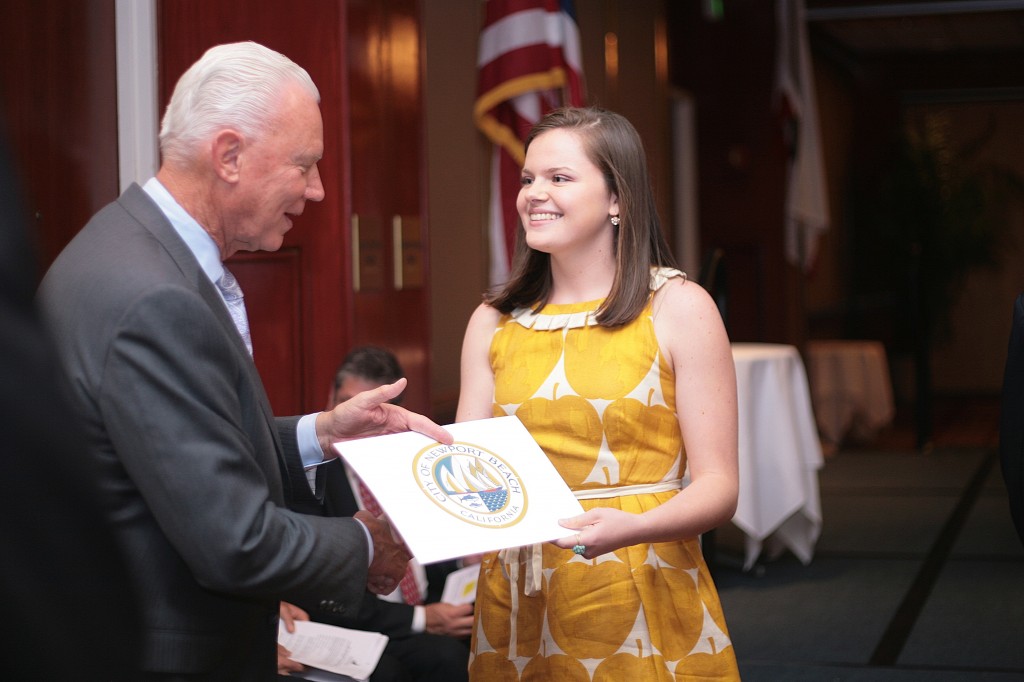 The plan is to focus "first and foremost" on subscribers and secondarily on advertisers, Spitz said.
If the subscribers enjoy the content and are engaged, the advertisers will follow, he explained. It's the "essential model," he said.
They have hired 400 people (half of whom are in the newsroom), launched 25 new sections, revamped the community papers, bought a magazine company and created a rewards program for subscribers.
Spitz also mentioned that they just launched the Los Angeles Register two weeks ago. It's a new choice in L.A. that offers local content on the cover, he said.
"The unique and essential content is the local content," Spitz said.
Event chairman and chamber commodore Tim Brown gave opening and closing remarks. Mayor Rush Hill also spoke.
This is an important event, Hill said.
"Tonight we see the best of the best," Hill said. "And I think that allows us all to go home and realize we do have a good future for this country."