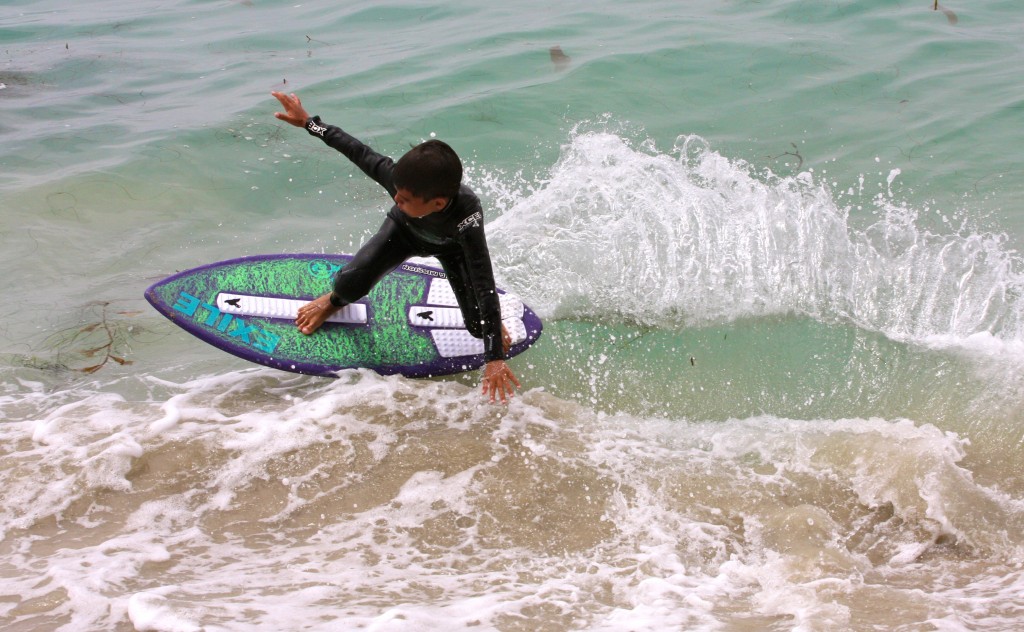 Now that school is out and summer is in full swing, there are a variety of activities for Newport Beach kids.
Whatever the interest, there's a program for it: Sailing, snorkeling, art, technology, science, nature and more.
The city, as well as local organizations, offer a number of programs
Here is just a highlight of what is being offered this summer:
• The recreation and senior services department for the city of Newport Beach offers camps on the water, beach, sports field, and in the classroom.
Camps include: Beach, surf, water, sports, dance, gymnastics & cheer, acting, enrichment, digital media & film making, science, robotics & engineering, and fine arts. Day camps are also offered.
Activities include: Surfing, sailing, skim and paddle boarding, basketball, golf, chess, computer animation, Broadway stage acting, astronaut training, fort & team building, underwater and tide pool experiences, cooking, sculpture, yoga and many more.
"If you're looking for the ultimate family experience this summer, the city of Newport Beach is the place to be," said Sarah Boulton, marketing specialist for the city's Recreation & Senior Services Department, in an email.
"Newport Beach is best known for its beautiful beaches, luxury shopping, and multitude of water activities, but it's also known for its amazing summer camps and programs," she continued. "The city's Recreation & Senior Services Department offers over 450 camps with everything from Beach Volleyball, Quiksilver & Roxy Surf, Kayaking, Skimboarding, Retro & Vintage Poster Designs, Top Dessert Chef, Skimboarding, Paddleboarding, Sensational Superheroes and so much more – you'll never want the summer to end."
Prices range from $59 to $550, depending on length of the camp, age of the camper and supplies/equipment used. Some camps require an additional materials fee. Most are a few days to one week long, and are offered throughout the summer.
The city also offers courses and other summer activities for adults and seniors.
For more information, call (949) 644-3151 or visit newportbeachca.gov (listed under Departments and Services, Recreation & Senior Services).
• Newport Dunes Waterfront Resort & Marina is holding the popular Camp James, which offers a variety of activities including: Archery, boating, drama, martial arts, music, rock climbing, sports and athletics, swimming and more.
"Our goal is to expose children to a wide variety of activities as well as provide abundant opportunities for campers to increase their skill development each year they return for another summer session," according to the camp website.
The camp is for kids ages 4-13, and runs June 23 to Aug. 29 (closed July 4). The summer rate is $65 per day. There is a $25 registration fee per child, per summer. A 10 percent sibling discount is given for each sibling after the first; discount is given to child with least amount of camp days.
Regular camp hours are from 8:30 a.m. to 4:30 p.m., but for $4 per child, per day extended hours of 7 a.m. start time or 6 p.m. pick-up time are available.
For more information call (949) 729-1098 or visit campjames.com.
• The Newport Sea Base also offers many summer activities open to the public, including: Sailing, kayaking, citizenship, boating, aquatics, science, and safety.
Among the classes are: Beginning Sailing, Twilight Canoe Tour, Kayak Cruisin', Shark Camp, Nautical Knots, Photography, Emergency Preparedness, and many more.
Activities are for girls and boys, ages 6 to 17, although some classes have age requirements. The base also offers a day camp for 6 and 7-year-olds.
Some classes require a "swim check" to prove swimming proficiency. Merit badges can be earned from certain classes. Other classes may have more requirements.
Programs and prices vary, check with the Sea Base for details.
For more information, call (949) 642-5031 or visit newportseabase.org/summer-camps.
• Summer nature camps have been held by the Environmental Nature Center since 1977, providing a "quality science education in an outdoor, hands-on setting," according to the ENC website.
Campers observe nature using binoculars, magnifying lenses and microscopes. They get introduced to scientific concepts while enjoying crafts, games and hands-on activities.
The week-long sessions include: Nature Play, Time Travelers, Outdoor Creativity, Science Safari, Mad Science, Earth Heroes, Outdoor Adventure and Under the Sea.
The camp is held Monday through Thursday, 9 a.m. to 1 p.m., with the "After Camp" program lasting until 3 p.m. Some sessions will include off-site field trips.
Sessions start June 30 and run through Aug. 21.
Nature Camp costs $175 per student, per session ($157.50 for members), After Camp is $80 per student, per session ($72 for members). A limited number of partial scholarships for half of the camp fees are available.
Fees include all costs of instruction, field trip transportation and admission fees, laboratory and art supplies, and an organic cotton camp T-shirt.
Most of the camp teachers are ENC naturalists.
Campers must be in kindergarten through sixth grade by Fall 2014.
For more information, call (949) 645-8489 or visit encenter.org/camps/summer-nature-camp.