The Newport-Mesa district board this week welcomed a new superintendent with a familiar face: former Costa Mesa High principal Dr. Fred Navarro.
Navarro, 55, will start his new job Aug. 1. He is currently the superintendent of Lennox School District and has also previously worked as NMUSD's director of secondary education.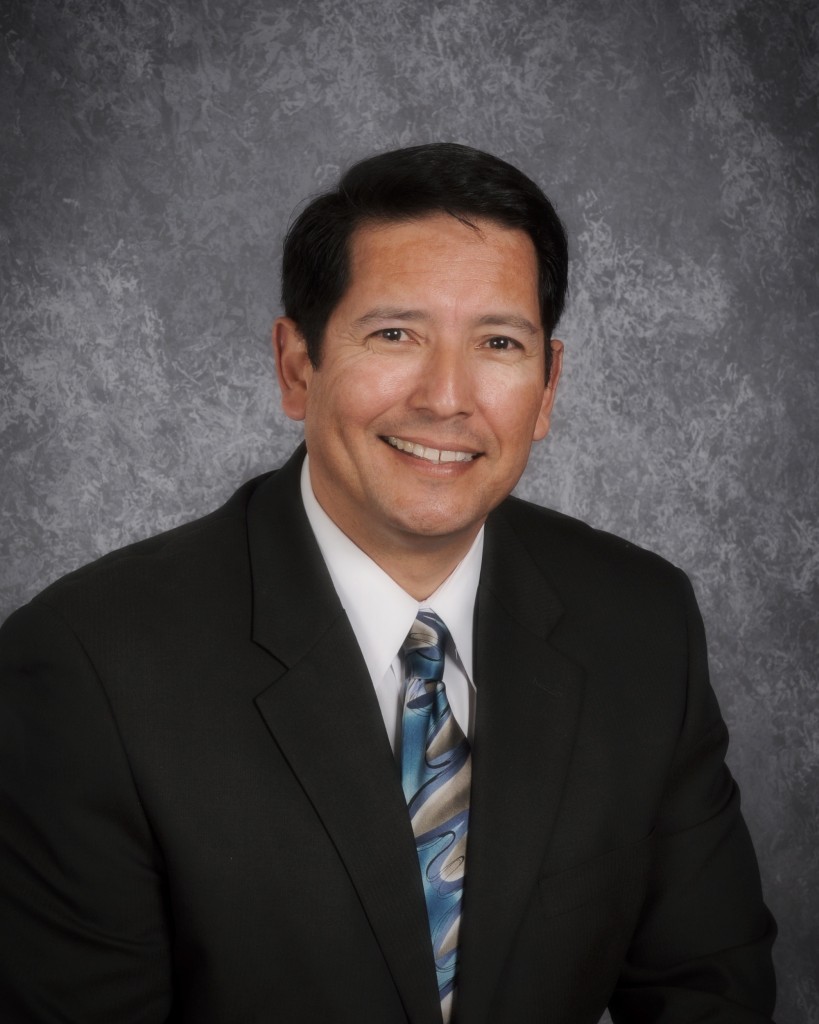 He replaces Dr. Jeffrey Hubbard, the Newport-Mesa superintendent who was terminated after his conviction on two felony charges related to his previous tenure at the Beverly Hill school district.
Navarro's three-year contract is for $230,000 annually, plus benefits. It was approved at Tuesday's night's board meeting.
"I am honored," Navarro said. "This is an opportunity of a lifetime, and I look forward to working alongside the board of trustees, the staff and faculty, and the parents to ensure that every child succeeds and is prepared to thrive in a 21st century economy."
Newport-Mesa received more than 50 applications, according to a district statement, and the 26-member Community Interview Committee chose six candidates to be interviewed by the board of education.
Board members visited Lennox last week to meet with school staff, parents and community members.
"Many people emphasized his strong communication and collaboration skills. All confirmed that he was strategic and innovative and spent a great deal of time on every campus to understand its successes and areas for growth. The interviews helped confirm the board's impressions and reasons he was selected as the finalist," said board member Judy Franco.
According to Dr. Robert Barbot, interim superintendent and search consultant, some of the key features community members wanted in a superintendent included: A track record of accomplishments, focus on treating all communities the same, student and teacher advocate, integrity and experience, ability to make tough decisions, bilingual, and, a vision for creating new and better opportunities for all students.
"The board took its job very seriously. They demanded thorough reference checks, a proven track record of success, and included professional and private investigations," Barbot said.
"We believe that Dr. Navarro's qualifications and experience reflect many of the traits and characteristics that the general citizenry and selection committee told us they wanted," board member Walt Davenport said.
The new superintendent has held a variety of positions and established multiple new programs or courses at several different school districts over the last 30 years.
He has a history of "implementing a rigorous and demanding curriculum for all students," according to a district statement.
"This work cannot be done alone," Navarro said. "It takes the dedication and commitment of every employee and each parent to make sure that every student reaches the highest levels of achievement and is prepared to thrive in a college setting or in the workplace."
He has a proven track record and has an engaging leadership style, board member Martha Fluor said.
"Dr. Navarro has in-depth knowledge about high school reform and what is takes to meet the needs of all students, especially those in the middle," board member Dana Black said.
He cares about educating each and every student, said board president Dave Brooks.
"His integrity is above reproach, he is accessible, a good communicator and finds ways to get things done," Brooks said.
Board member Karen Yelsey agreed about his communication skills and added that she felt confident Navarro will move the district forward.
"Importantly, he has been praised for engendering trust with various stakeholders in his previous district. He has a strong background in curriculum and instruction and has successfully worked with a wide spectrum of schools across achievement levels," board member Karen Yelsey said.
Navarro will serve the community well, board member Katrina Foley agreed.
"I'm excited about the future," she said.