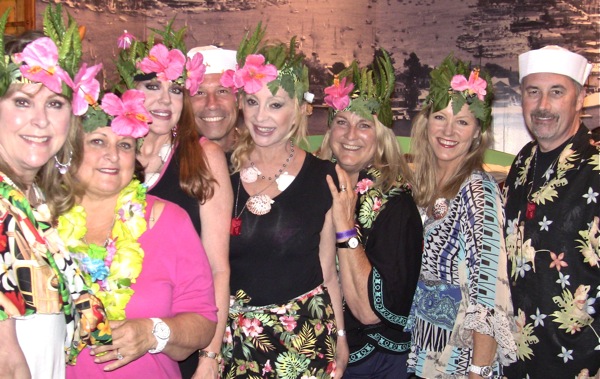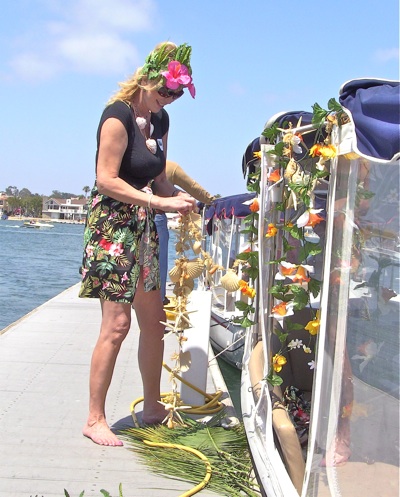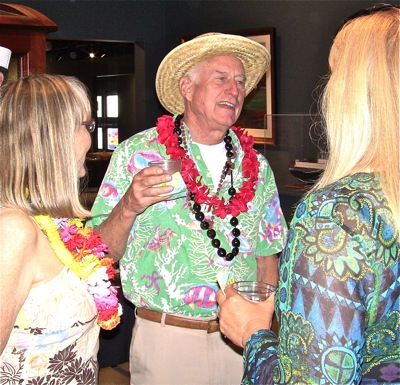 Three dozen members and friends of the Divas, a guild supporting the restoration of the historic Balboa Theater, turned out for a "South Pacific"-themed event in Newport Harbor. Dressed in costumes ranging from pirates to hula dancers, teams of members decorated electric boats with tiki masks and tropical flowers before setting off on a competitive scavenger hunt.
Following the hunt, the group enjoyed hors d'oeuvres, awards, and a showing of the film "South Pacific" at the Newport Harbor Nautical Museum ExplorOcean. Most, however, agreed the highlight of the day was former Newport Beach Mayor Evelyn Hart performing a hula dance on the dock.
The event, sponsored by AT&T and Balboa Boat Rentals, aimed to raise funds and awareness for the Divas, a group of dedicated enthusiasts for the performing arts working to renovate the theater and revitalize Balboa Village. The Divas have already contributed substantial funds to the project and the principle actor's dressing room is named for the Divas of the Balboa Theater.
Reconstruction of the landmark theater is a project of the Balboa Performing Arts Theater Foundation, which aims to recreate the structure as a home for music, dance, theater, film and education classes.
At the awards party, Foundation CFO Craig Smith told the group $1 million has been raised so far towards a construction cost of $5 million.
The Divas also plan to assist in the presentation of the Balboa Theater's "Beach Fest," a concert on the beach by the Balboa Pier, which is expected to draw 4,500 music lovers on Oct. 13.