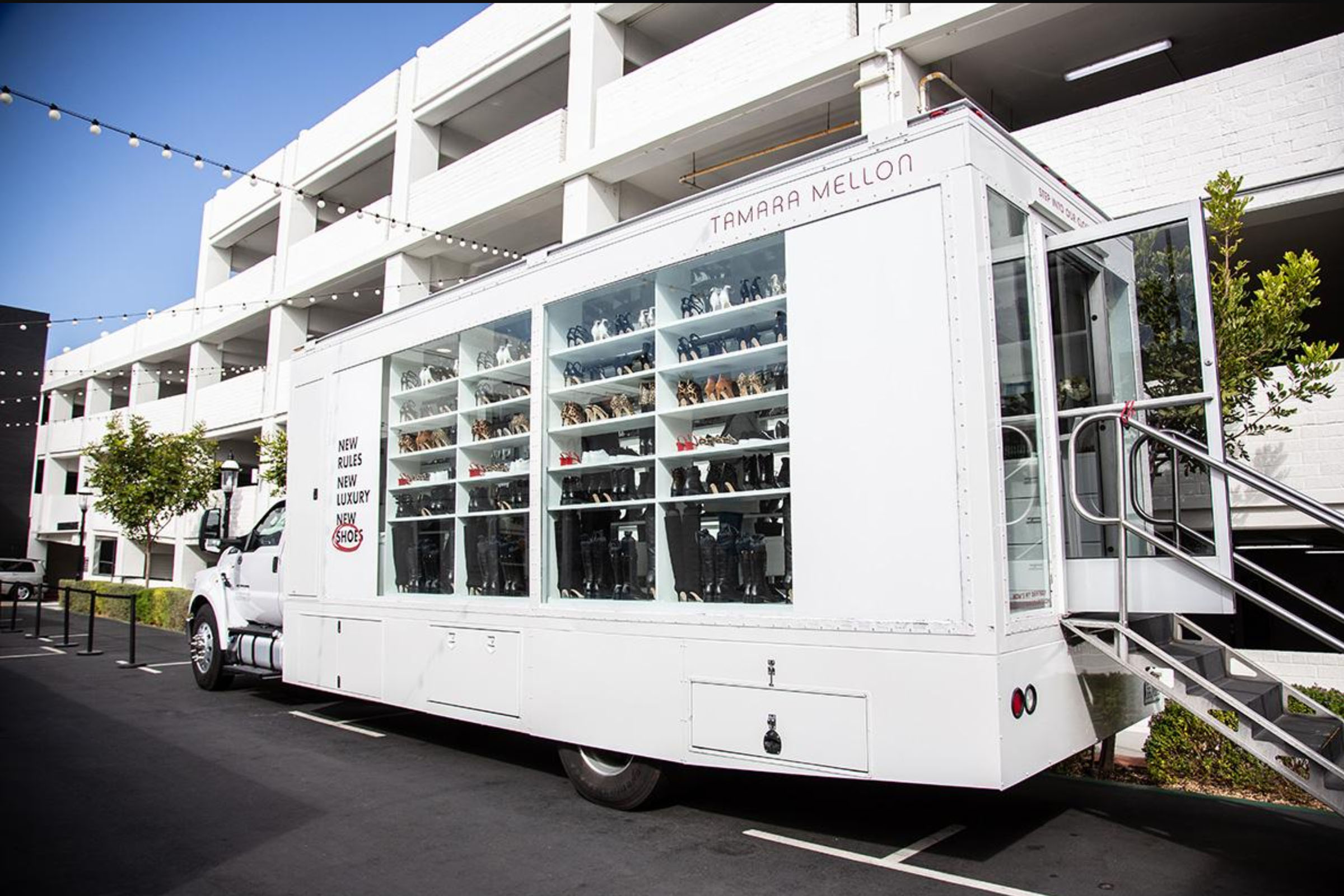 Luxury brand Tamara Mellon recently parked its mobile shoe store at Lido Marina Village to showcase its top-selling shoes.
The TM Closet replicates the Los Angeles retail shop on the back of a 24-foot truck, displaying each shoe style in every size to create Instagram-worthy shoe walls behind glass windows. It was parked in the Newport Beach neighborhood Nov. 21–24.
"We are always looking for new ways to make luxury accessible to more women," Mellon said in a prepared statement. "Driving cross-country to meet our customers gives us the unique opportunity to connect with her in person. To better understand our woman and her needs, nothing is more valuable than a face-to-face conversation."
After kicking off in Boston in September, the mobile shoe shop will complete its tour of a dozen cities in mid-December.
Th event follows the Jimmy Choo co-founder's announcement in June that her brand raised $50 million in Series C funding, the largest for a female-founded fashion brand.
For more information visit tamaramellon.com.