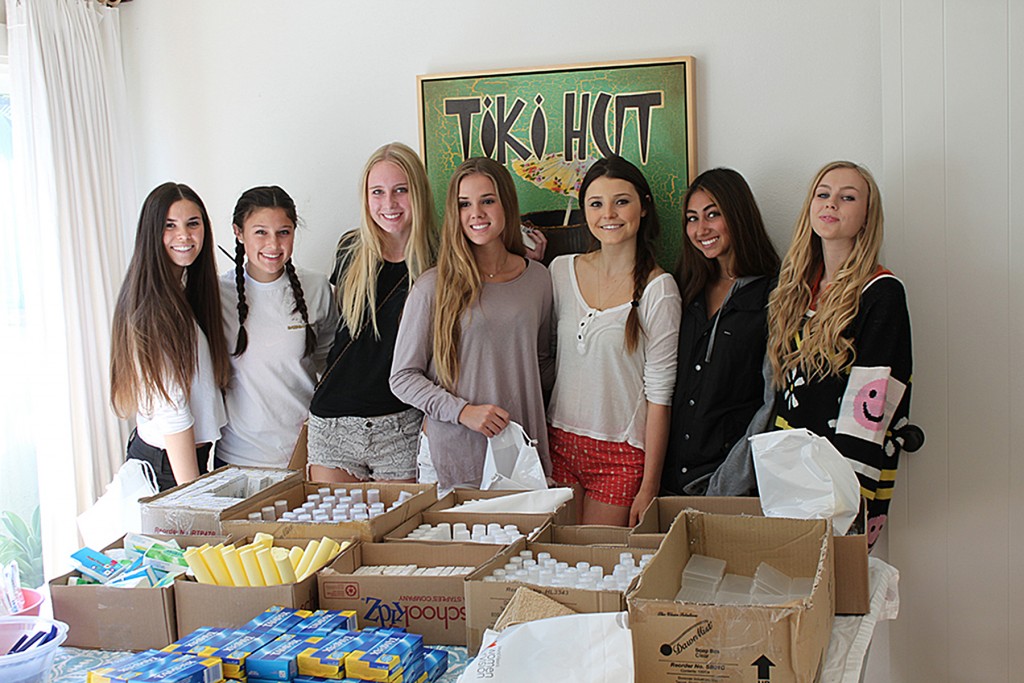 An Eastbluff teen has learned that simple hygiene products can make a big difference to those in need.
So she's decided to do something about it.
Newport Beach resident Madeline "Maddy" Hall, 18, a senior at JSerra Catholic High School in San Juan Capistrano, founded Kits 4 Kindness, a nonprofit that donates hygiene kits to the homeless in Orange County.
The hygiene products seem to provide a sense of dignity, Hall said.
"It's something that everyone needs," Hall said.
It's a need, not a want, she pointed out. And there is a big need in Orange County, she said.
"I was so unaware before this," she said.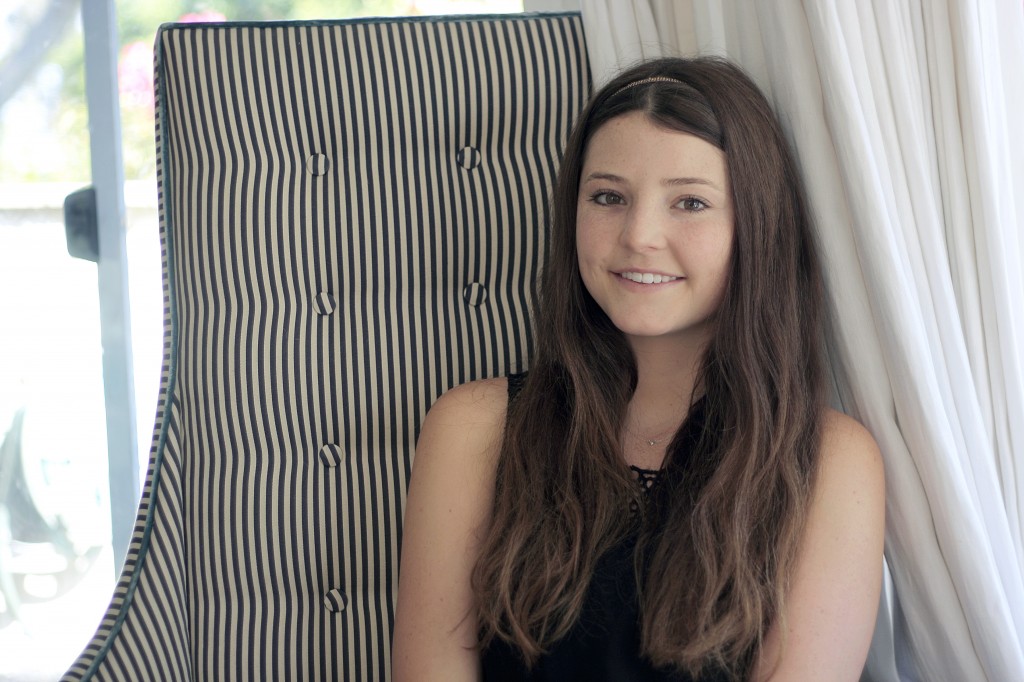 She read the OC homeless stats online beforehand, but actually visiting the facilities really makes a difference, she said, it puts it all into perspective.
"When you go and actually physically see it," she said, "that's inspiring, that's moving."
It all started last year when she volunteering with another organization.
Growing up, her mother and grandmother were very involved with Women of Vision, an organization that advocates for impoverished women and children around the world. She participated and helped out with smaller projects until summer 2013, when she was asked to lead a hygiene kit building session.
She raised about $500 through donations from friends and family. Women of Vision purchased the supplies and Hall and her friends assembled 50 kits. They donated them to Heritage House, a drug rehabilitation home in Costa Mesa for women and children.
Delivering the kits came as quite an eye opener for Hall.
The rehab home was about a mile from the church she attended as a child, she explained, and she had no idea it was there.
It made a big impact on her, Hall said.
"I've always been the kind of person that wants to take things into my own hands," Hall said. "I wanted to branch out and make it my own."
"So I decided to start my own organization," she added.
After a lengthy process, Kits 4 Kindness was born.
The 501(c)(3) held it's first official hygiene kit build in May. Hall and her friends raised about $2,000 in donations, which was enough to purchase supplies for 200 kits. She held another build in August and put together 400 kits.
It's costs approximately $10 per kit, Hall explained.
This time the kits went to the Illumination Foundation and Mercy House, both OC organizations that help the homeless.
Products in the kits include: Toothbrush, toothpaste, mouth wash, shampoo, conditioner, hand towel, bar soap, face wash, deodorant, razors, lotion, hairbrush, comb, chap stick, cotton swabs, nail file, hand sanitizer, hand wipes, diapers and tampons in the female kits.
Through her K4K work and additional volunteering, Hall has met some of the people her kits help.
It's interesting to hear their stories and learn how they got into their current situation, she said.
"You don't realize how a lot of them end up there, their circumstances," Hall said.
"A lot of them just need a lending hand," she added. "That's my goal."
The experience has changed her as well, she noted.
"I've grown a lot as an individual," Hall said. "It's allowed me to look outside myself."
Hall wants to continue the charity through college and has hopes for growth in the future. She hopes to work with companies that manufacture many of the items that are included in the kits.
The teen also aims to increase her fundraising goals. During her last donation drive there were at least 50 contributors. Some people only donated a few dollars, but it all adds up to a significant amount, she explained.
"A small contribution, whether it's your time or your resources, will make a huge difference," Hall said. "Everyone's combined effort can make all the difference."
For more information, visit kits4kindness.org.