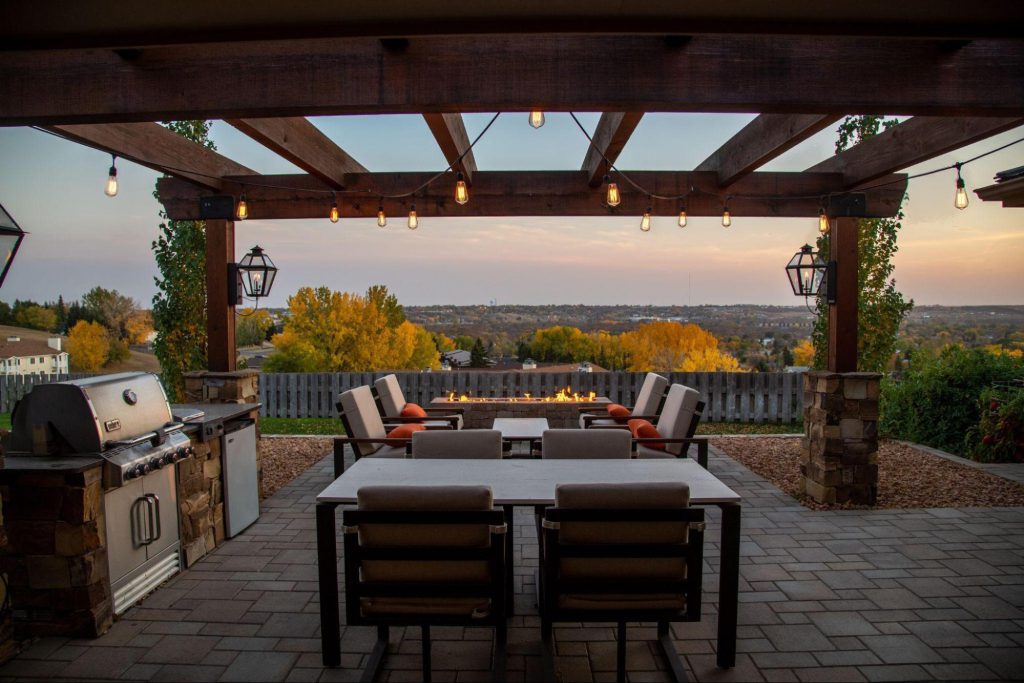 As the sun begins to shine brighter and the days grow longer, the allure of the outdoors becomes irresistible. Summer is the perfect time to transform your outdoor space into a personal oasis, a place to lounge, host parties, or simply enjoy the beauty of nature. And what better way to do this than with a patio makeover? We discovered a new and prominent website Temu, a global marketplace offering value-for-money outdoor patio furniture that doesn't compromise on style or quality.
What is Temu?
Temu, which means "Team Up, Price Down," is a Boston-based e-commerce platform offering quality, affordable merchandise, including a wide range of outdoor patio essentials. The company began operations in the US in September 2022 and has since expanded to over 20 countries across North America, Europe, Oceania, and Asia, providing a diverse range of affordable, high-quality products.
Known for its unbeatable prices and quality merchandise, Temu has quickly become a go-to destination for savvy shoppers. With 29 major product categories ranging from baby supplies to power tools, Temu provides a comprehensive shopping experience that caters to a wide array of needs.

How is Temu so cheap?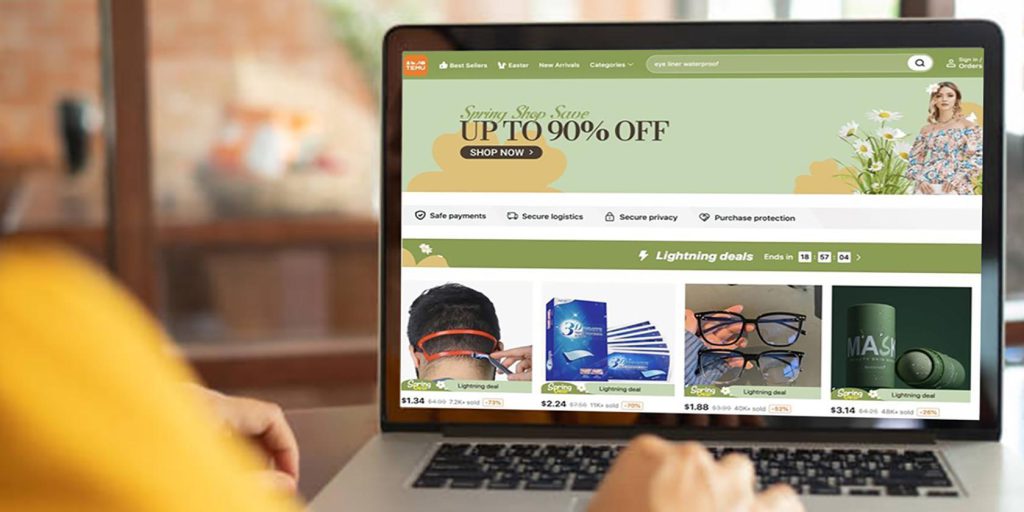 Despite its low prices, Temu assures customers of its legitimacy and safety. The secret to their affordable pricing lies in their innovative Next-Gen Manufacturing model. By sourcing products directly from manufacturers worldwide, Temu eliminates middlemen and their associated costs. This direct relationship with suppliers also allows for better alignment with consumer needs, leading to increased efficiency and reduced production mismatches.
The savings from this streamlined process are passed directly to the customers, allowing Temu to offer high-quality products at unbeatable prices. This approach has won over many consumers, proving that quality and affordability can coexist, even in times of high inflation. With Temu, customers no longer need to compromise.
Essential Patio Items from Temu
Here are five essential patio items from Temu that can transform your outdoor space this summer:
Outdoor Pillow Covers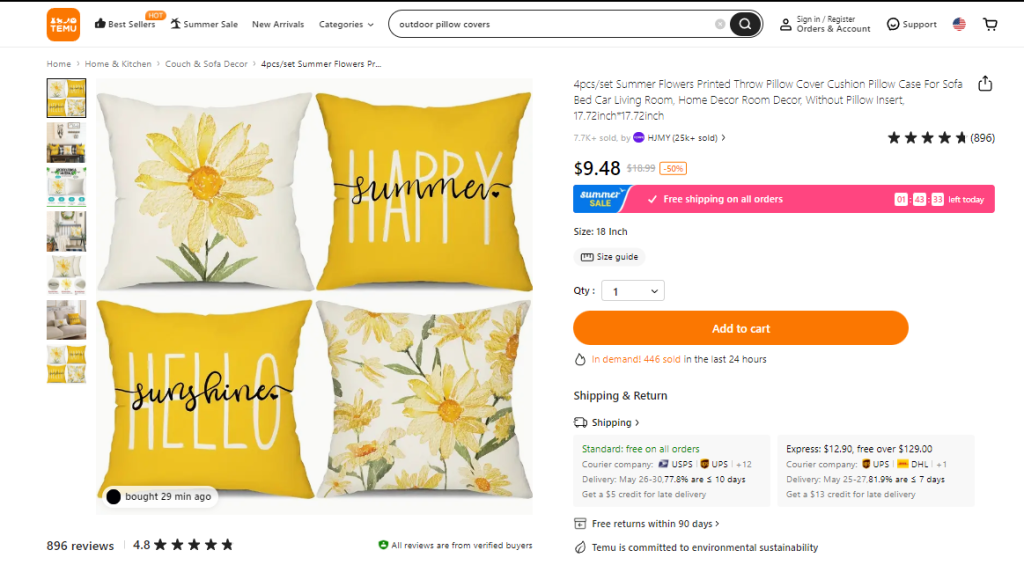 Temu offers a range of vibrant and durable pillow covers that can instantly add a pop of color to your patio furniture, like these ones inspired by summer.
Patio String Lights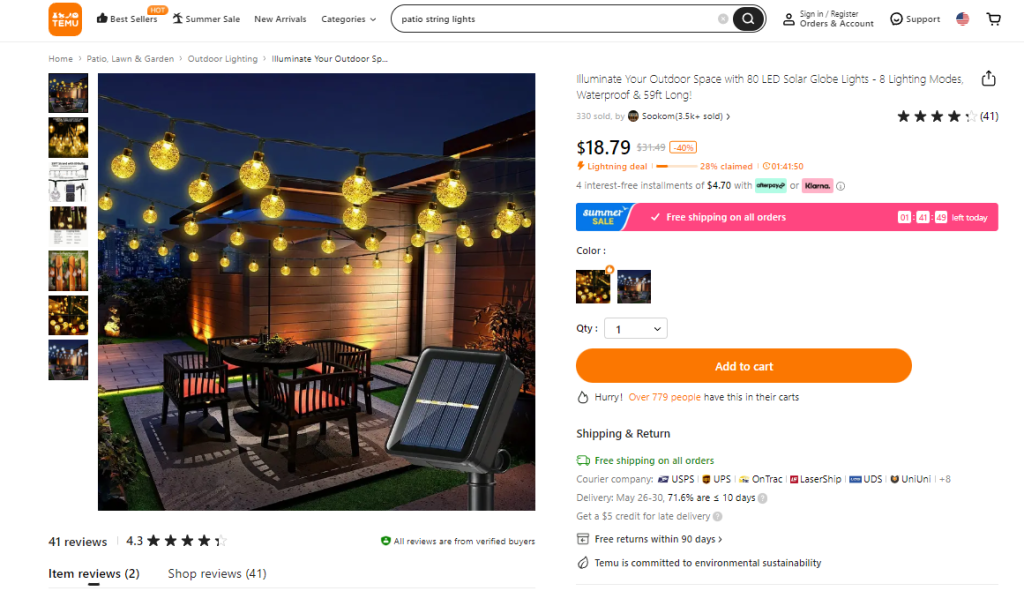 Temu's string lights can add a magical touch to your outdoor space, perfect for those BBQ days that turn into festive nights.
Outdoor Side Table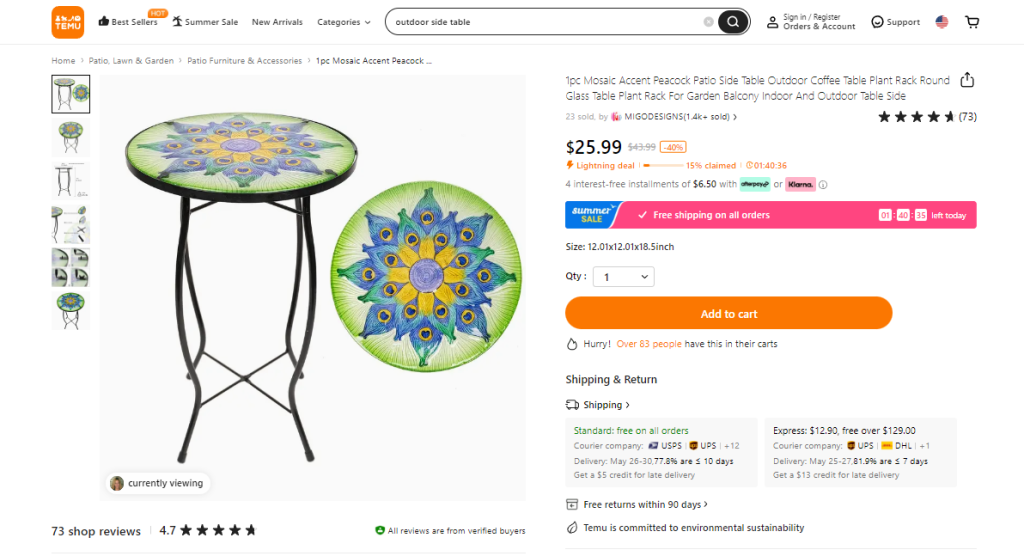 This peacock-inspired mosaic side table from Temu provides a handy place to place your chilled drink during those hot summer days.
Lounging hammock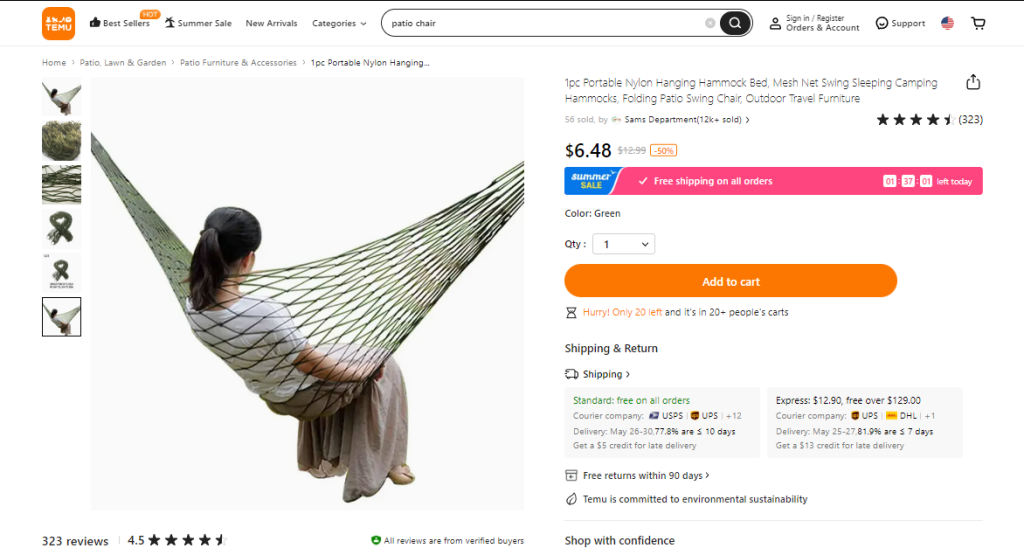 For ultimate relaxation, consider a hanging hammock. Try out this nylon hammock from Temu for a truly relaxing outdoor lounging experience.
Charcoal Grill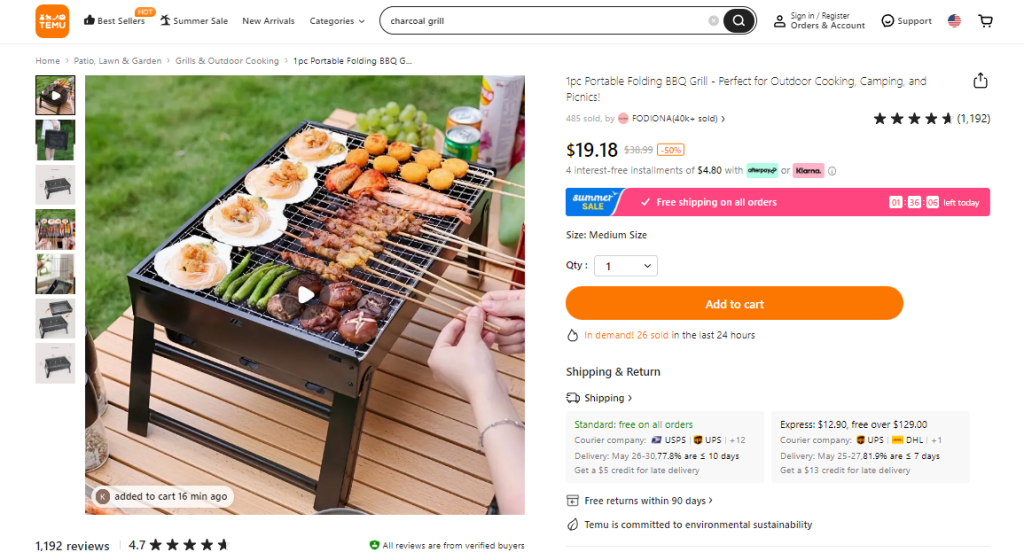 No summer patio is complete without a BBQ grill. Temu's compact and portable charcoal grill, is perfect for hosting summer cookouts.
Summer: The Perfect Time for a Patio Makeover
Summer is the season of renewal, making it the perfect time to give your backyard a fresh, new look. With Temu's affordable and stylish patio essentials, you can easily transform your outdoor space into a personal oasis. Whether you're hosting a summer party or simply enjoying a quiet evening under the stars, Temu has everything you need to make the most of your outdoor living space this summer.
Members of the Newport Beach Independent Newspaper (the Indy) were not involved in the creation of this content.