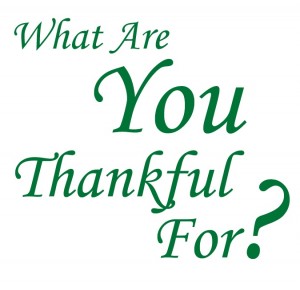 What do you have to be thankful for?
That's the theme of a Thanksgiving-themed Facebook contest being sponsored by The Seegmiller Law Firm in Newport Beach.
Elementary school children ages 12 and under are encouraged to submit a one-minute video or written essay on the topic of what they're thankful for. Five entries will be selected as finalists and invited to share their entries during a luncheon on Wednesday, November 27 at The Seegmiller Law Firm offices in Newport Beach (attendance at the luncheon is mandatory).
The winning entry will receive a $1,000 U.S. Savings Bond. Additional prizes will be awarded to the other finalists.
To enter, visit facebook.com/TheSeegmillerLawFirm. All entries must be received no later than Friday, November 22 at noon. Entries must contain the name, age, grade, city of residence, school name, teacher's name and parent's daytime phone number.
"Thanksgiving is one of my favorite times of the year when we all take a look at our lives and express gratitude for our blessings," said West Seegmiller, founder and lead partner in the firm that bears his name. "Oftentimes children possess a unique perspective on things and this contest offers them a forum for expressing themselves."
This contest comes three months after the success of a previous Seegmiller contest in which students created short films about bullying. Two local teens (Claire Offenberger, a 15-year-old from Mission Viejo, and 16-year-old Griffin Meyer of Newport Beach) took home top honors and a $1,500 prize for their creative 30 second anti-bullying video that made use of metaphoric blindfolds to get people to "open their eyes" to the problem.
Before establishing his own firm in 1981, Seegmiller served as a judge of the California Superior Court for 10 years.  He has earned a sterling reputation for seeking justice for ordinary people including the underdog, the powerless and those who otherwise have nowhere else to turn. He has taken on such corporate titans as Coca Cola and Rockwell International and emerged victorious.
Not one to leave things to chance, he even built an actual courtroom in his law offices where he hires mock "juries" to hear his cases before he tries them in front of actual juries.
Visit theseegmillerlawfirm.com for more information.