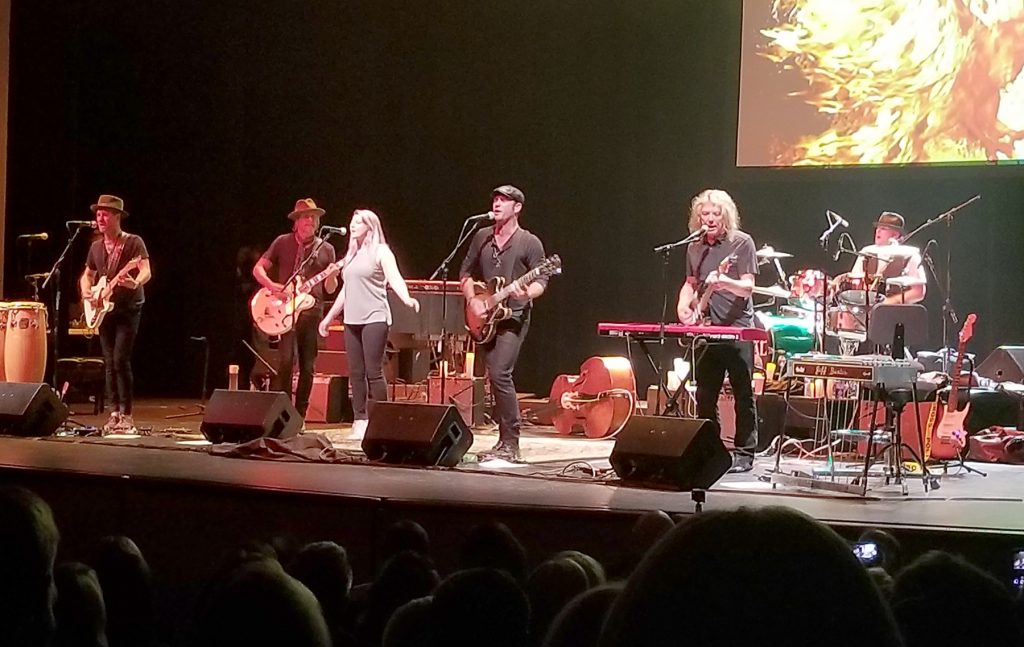 Last Saturday, the Irvine Barclay Theatre hosted an evening with The Side Deal, our own local (Newport Beach) harmonious collection of Charlie Colin, formerly of the group, Train; Stan Frazier, formerly of Sugar Ray, and the brothers Joel and Scott Owens, from the PawnShop kings.
The guys met a couple of years ago and starting collaborating, reinventing their sound and relaunching a new stage of their careers.
The full house at The Barclay was entertained and thrilled for the 17 song set list (plus four encores) which included the Sugar Ray hit "Fly" and the classic Train song "Calling All Angels," plus a handful of new tunes.
Most bands have groupies, but judging from the boisterous reaction from the audience, these homegrown friends seemed to have an entire town as groupies!
Lead singer Scott Owen provided most of the vocals, joined by his brother Joel on guitar. Guitarist and two-time Grammy Winning artist Charlie Colin joined in along with Stan Frazier on drums and vocals, but they weren't alone. The Side Deal reached out and enlisted some very well-known friends to sit in on the fun.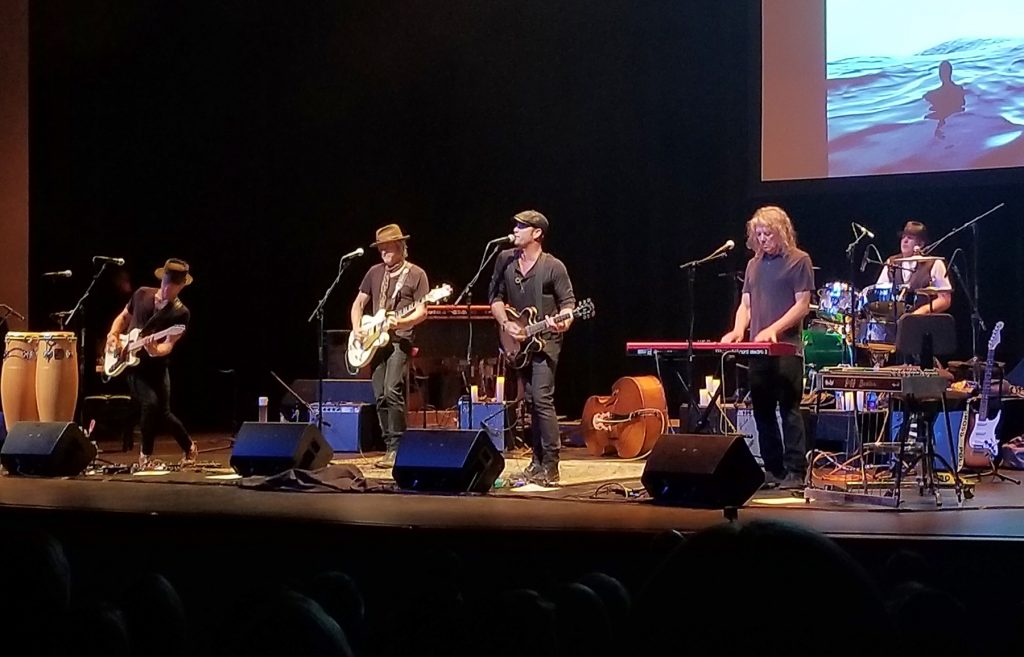 Jeff "Skunk" Baxter, formerly of the Doobie Brothers and Steely Dan, was introduced and sat in on his electric slide guitar. He had the audience whooping with delight as the Grammy-winning artist finished his time on stage with the Steely Dan classic "Rikki Don't Lose That Number," with the audience singing along. He also returned for the final song with the entire ensemble on stage.
Also joining the group was Rock and Roll Hall of Famer Jerry Harrison, former guitarist for legendary band Talking Heads, who brought his daughter along to sing backup vocals. Digging into the Talking Heads' archives, he played "Life Before Wartime" and "Psycho Killer" alongside The Side Deal. Harrison is also producing The Side Deal's new songs in his studio.
Their opening act was a a trio of young students from the Orange County School of the Arts, called Sun Stripes. The two female singers rocked, joined by the guitar player front man who shared vocal duties. They later returned to sing backup on several songs.
The Barclay Theatre website should be saved on your favorites list. Their eclectic lineup of entertainment ranges from world music to dancers, acrobats and everything in between.
For information on Side Deal, visit TheSideDeal.com. For the Irvine Barclay, go to TheBarclay.org.