Human Options, an Irvine-based nonprofit celebrating 35 years of leading the way towards ending the cycle of domestic violence, announced the appointment of three Newport Beach residents to its 2017 board of directors: Kerri Sonenshine, president; Mike Morris, secretary; and Scott Allen, treasurer.
"Our newest board members and officers exemplify the talent, knowledge, and compassion of the leadership at Human Options," said Maricela Rios-Faust, chief executive officer of Human Options. "We are extremely fortunate to have them on our team as we enter a new year of building partnerships for intervention and prevention of domestic violence."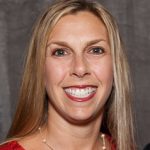 Kerri Sonenshine, a Newport Beach resident, has been named board president for Human Options. Sonenshine is co-owner and Vice President of Marketing at Far West Restaurant Group, LLC, a franchisee of Wingstop Restaurants, and Prell Restaurant Group, LLC, a franchisee of Dunkin' Donuts. Prior to Far West, Kerri worked in marketing, brand management and consulting for ConAgra Foods, PricewaterhouseCoopers, Velocity Sports Performance and Corinthian Colleges. She has served on the Human Options Board of Directors since 2006 and has been a volunteer since 2001.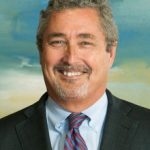 Mike Morris of Newport Beach is serving in his second year as board secretary, bringing his expertise as a partner at Minyard Morris where he specializes in family law. Morris was named Best Orange County Lawyer of the Year in 2013 by Best Lawyers in America/US News and World Report, and has been listed as one of the Best Lawyers in America by Best Lawyers in America/US News and World Report Orange County – Family Law since 2007.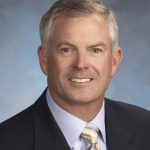 Scott Allen, president of Passco Companies Development LLC and resident of Newport Beach, will serve as board treasurer for Human Options. In his professional role, Allen spearheads land acquisitions, entitlements, and dispositions for the company. He is a seasoned veteran of the real estate development industry, and has been involved with the development, construction and sale of more than 10,000 homes in Southern California.
As the organization celebrates its 35th Anniversary, Human Options is leading the way in breaking the cycle of domestic violence. To date, Human Options has counseled and sheltered over 32,000 individuals suffering from domestic violence, responded to more than 70,000 hotline callers and crises, and educated more than 328,000 individuals in their prevention programs.
For further information about Human Options visit humanoptions.org.