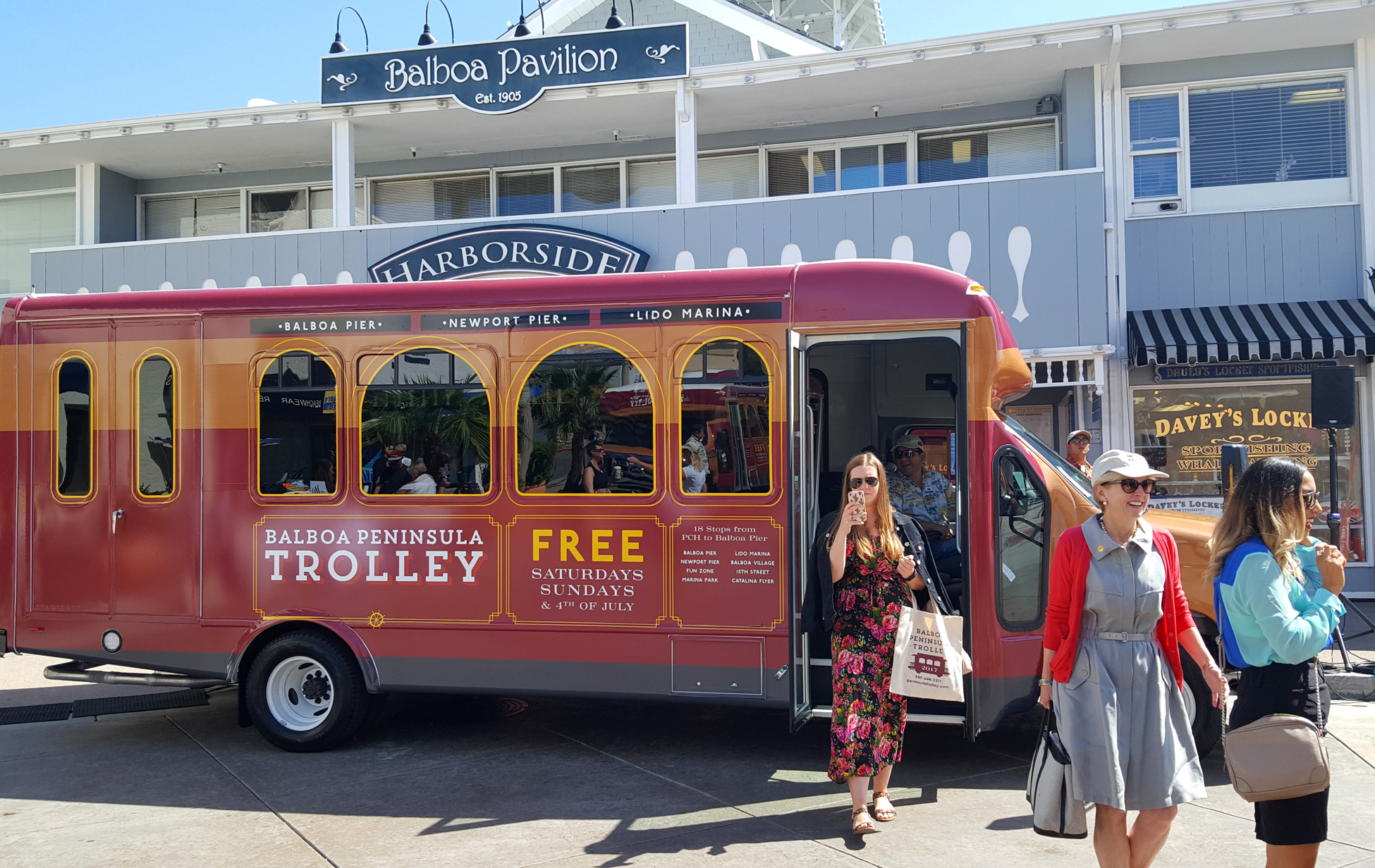 Newport Beach city staff reported this week that the Balboa Peninsula Trolley program over the summer was successful and, with a few changes, they suggested continuing the free summer shuttle service.
City Council members tended to agree during the Tuesday study session and asked staff to return with a regular agenda item incorporating the listed suggestions.
Among some of their recommendations, city staff suggested starting the program on Memorial Day, and slightly later at 9:30 a.m., changing the return route to go through Lido Marina Village, and moving the primary pick-up/drop-off location from Hoag Hospital to a city lot at Tustin Avenue and Avon Street.
Staff isn't recommending adding Fridays or using the open air style trolleys just yet.
Ridership exceeded officials' expectations, said Assistant City Engineer Mike Sinacori.
In order to meet the Orange County Transportation Authority grant requirements, the city needed to transport an average of six riders per trolley, per day.
The first day of the shuttle program nearly tripled that goal, Sinacori reported.
"That was a bit surprising," Sinacori said, "and we went up from there."
The trolleys carried a total of 23,560 passengers during the 26-day trial period. On July 4 alone, they counted 2,209 riders.
The total program cost to date comes in at about $226,000. That averages out to approximately $9.59 per ride. The cost should drop in the coming years to about $7.50 per rider, Sinacori added.
Several residents spoke during public comment, mostly in support of the trolley, although there were a few points of concern.
The cost is still higher than they'd like, but that should go down as the program gains momentum, several speakers agreed. Some also didn't see the trolley as full as the report seems to indicate.