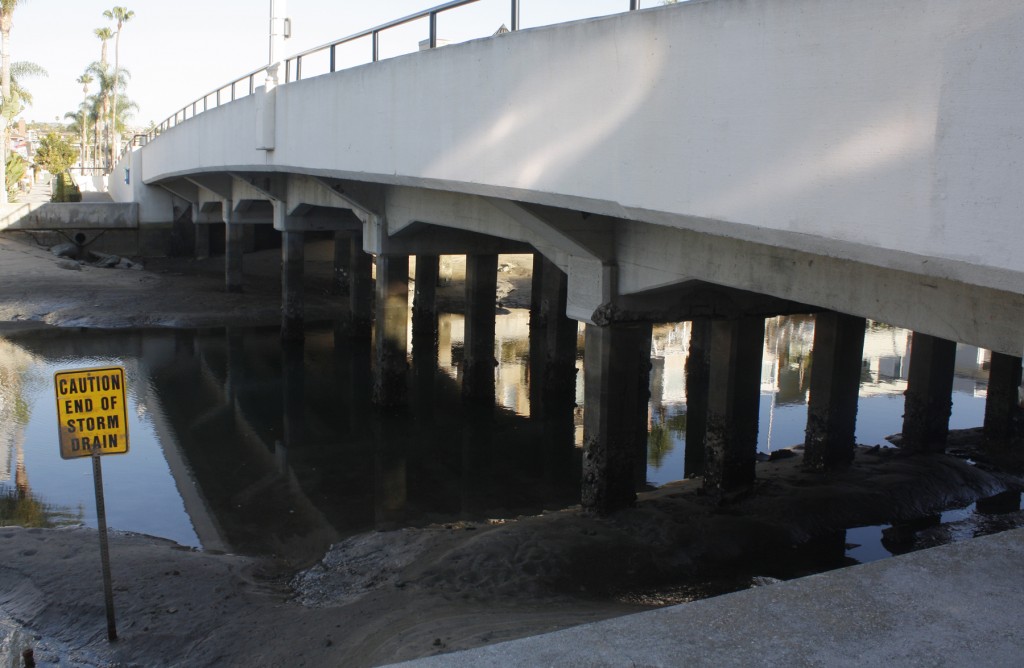 Travelers have been crossing the same bridge between the big and small Balboa islands for 86 years, but not for much longer.
Contracts for the Park Avenue bridge replacement project were unanimously approved 6-0 by Newport Beach City Council on Tuesday. Councilman Keith Curry was absent.
"I'm looking forward to 2017 and seeing a new bridge there," said Councilman Ed Selich, whose district covers both Balboa islands.
Several council members and staff emphasized that the $9.1 million project is federally funded. Before the construction bidding was opened on Feb. 3 the project was only partially paid for, according to the staff report. Since then, staff has aggressively pursued obtaining the additional funding, which was tentatively approved on Feb. 16. Final approval is expected in the next few days.
"It's really something to smile at," said Deputy Public Works Director and city engineer Mark Vukojevic. "It's not common to receive 100 percent federal funding."
No money is coming out of the general fund or the Capital Improvement Project account, Councilman Tony Petros clarified.
"It's not costing us one dime of our local tax dollars to build it," Selich added.
The city applied for bridge-specific federal funding through the California Department of Transportation. They presented the project to Caltrans and the case was forwarded on to the Federal Highway Administration, where it competed against other regional projects for the funds. It was ultimately approved, although there are still a few more authorizations needed from Caltrans and the federal government.
"All our ducks are in a row," Vukojevic said.
They aren't excited about the federal paperwork process, he joked, but it's well worth it. Federally funded projects are very intense, process-wise, he added.
Staff was very "creative, competitive and entrepreneurial" in finding outside funds for this important project, Petros commented.
Although it is slightly behind schedule because of some paperwork, Selich admitted, construction is expected to move quickly.
Staff expects to work out the final scheduling with the contractor in the next week or so. The city will hold another community meeting to present the timeline to residents and kick off the project sometime in mid-March.
They expect to start construction by the end of March and should finish by early 2017.
Tuesday's approval included a $6.3 million contract with the John S. Meek Company, Inc., for construction, and a $845,000 agreement with Fountainhead Consulting Corporation as the engineering consultant.
"The difficulties of this project really require a strong contractor with not only an expertise in bridges, but also an expertise in marine engineering," said Vukojevic, who added that these companies fit the bill.
The bridge provides the only access to the little island.
"It's vitally important," Vukojevic said.
The traffic lanes will be widened from 10 feet to 11 feet and sidewalks will be expanded from four feet to six feet. It should enhance street and pedestrian traffic, as well as boat access underneath the bridge, staff reports.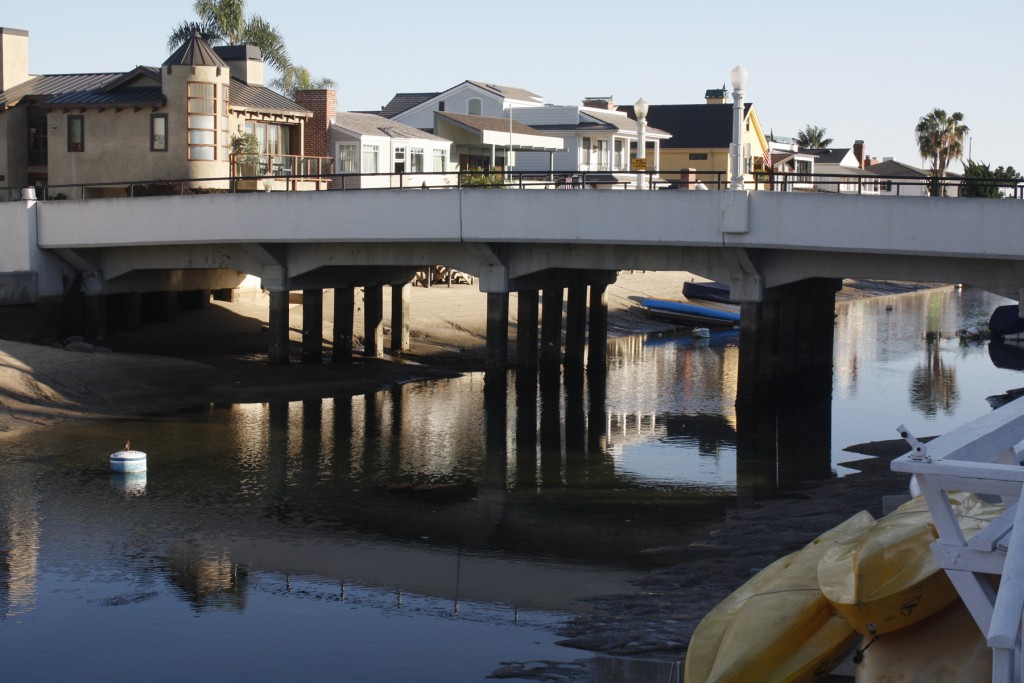 "It should really be a big improvement," Vukojevic said.
The project also aims to maintain the look and character of the bridge, he added.
A temporary bridge at Balboa Avenue was determined to be the best approach, Vukojevic explained. The rented steel-truss bridge will have an asphalt top to reduce noise.  
City watchdog Jim Mosher observed that the staff report was particularly small for such a large project. Specific plans weren't included in the distributed staff report, he noted.
Mosher also mentioned that he hoped the driving force behind a quickened schedule wasn't that an outgoing council member wanted to drive over the new bridge before leaving in December.
The driving force behind any project is to get it done as quickly and efficiently as possible, Selich responded. It's a complete mischaracterization to insinuate that he is the driving force behind it, Selich retorted.
The project has been in the works for more than a decade.
"It's been a long time coming," said Public Works Director Dave Webb.
The Park Avenue bridge, which sits over the grand canal between Big and Little Balboa islands, was built in 1930.
It's been rehabilitated, patched and painted "many times over," Vukojevic explained.
Structural engineers have said it's "functionally obsolete," which, essentially, means it needs to be replaced, he added.
This was the first project that was brought to Selich's attention when he joined the council more than 10 years ago, he noted. At that time, island residents were making an effort to try and get a new bridge, but there was a lot of dissension among locals about how it should be done, Selich added. He had even heard of a few minor physical altercations over the situation.
"It wasn't pretty," Selich said.
Balboa Island resident and former president of Little Balboa Island Property Owners Association when the project was first presented, Jeff Herdman, also recalled how divisive the project was among locals at the time.
A lot of work has been put into it over the years, he noted.
Staff has held numerous community meetings, one-on-one discussions, group presentations, and more, Selich commented.
The Balboa Island residents have been very involved, Vukojevic said.
"We want to share information, we want to listen to what they say and we want to take quick action," Vukojevic said.
Proof of their hard work was evident at a recent town hall meeting, Selich said, where there was "virtually" no criticism about the project.  The staff even got a standing ovation from the approximately 150 people attending the meeting, he added.
"It's really terrific," Selich said. "It's a long awaited project."
Herdman also praised the project, Selich and the staff.
"The city has done an outstanding job on it," he said. "Residents are very comfortable with the whole process."
Selich's continued attention to the matter helped make it a reality, Petros opined.
"Thank you (Selich) for continuing to bird-dog this and making sure this happened," Petros said to Selich.