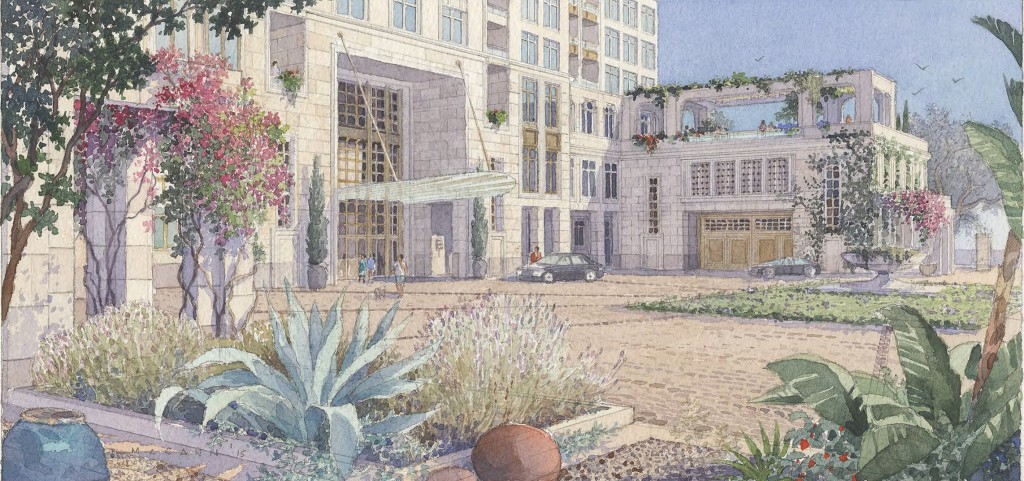 Newport Beach residents this week filled the community meeting room at Newport Beach City Hall to express their incredulity for a proposal to build a 26-story condominium tower at the current site of the Orange County Museum of Art after the museum eventually moves to Costa Mesa.
The many residents of Big Canyon in attendance, including Carl Swain, couldn't believe Related California Urban Housing LLC is pitching the idea for 100 condominiums on San Clemente Drive while the Irvine Company's 524 apartments are under construction on San Joaquin Hills Road near Jamboree Road.
"We've endured a lot of impact on San Joaquin and Jamboree," said resident Ruth Kobayashi.
She questioned whether proposals for high-rise housing projects will create a Century City atmosphere in Fashion Island and if that's something Newport Beach locals really want.
Monday's meeting was the first step in the lengthy environmental review process that Related California must endure before it can even take its pitch for Museum House (the condominium project's name) to the Planning Commission.
JoAnn Hadfield, a principal for community planning and design firm PlaceWorks, is preparing a draft environmental impact report for the city. She encouraged residents to share concerns that should be investigated including parking, traffic, noise, glare and view obstructions.
Among the suggestions from resident Barry Allen was that the city should erect a crane with mounted lights, before the project is approved, to better illustrate to residents just how tall the tower would be compared to surrounding buildings. He also recommended that the city should talk about the project by stating the number of bedrooms instead of the number of condominium units.
Christine Sullivan noted that with only 238 parking spaces (200 for residents and 38 for guests), there was insufficient parking for the amount of people who would be visiting the residences. Each condominium unit is slated to have two or three bedrooms.
At 295 feet tall, Museum House would not be tallest structure in Fashion Island. Both 520 and 650 Newport Center Drive are the same height and also include an additional 20 feet for rooftop mechanical equipment, said Gregg Ramirez, senior planner for Newport Beach.
Elizabeth Yost thought it was unfair that the city is considering additional housing development and all the water use that comes with it, when residents are being asked to cut back to watering their yards one day a week. She says she has seen many trees being cut down in the city because they have gone unwatered during the drought.
"I'm losing the reasons I bought [a house] in that area and moved there," she said.
Related has commissioned Robert A.M. Stern, dean of the Yale School of Architecture, to designed the tower.
"We believe their vision for this site will blend nicely into Fashion Island and is the best use of this property," said Todd Smith, director and CEO of the Orange Museum of Art.
Funds from the potential sale of the of the museum's San Clemente Drive property would fund the construction of its new building at Segerstrom Center for the Arts in Costa Mesa.
Anyone interested in having their questions or comments responded to in the project's environmental impact report need to submit them by the close of business on March 7. Correspondence can be emailed to Gregg Ramirez at [email protected] or mailed to the city's Community Development Department at 100 Civic Center Drive, Newport Beach, 92660.