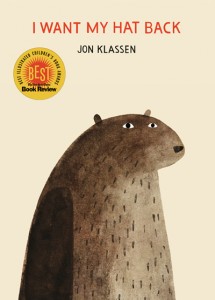 On Sunday, June 2, the Newport Beach Public Library will be graced by the presence of the Caldecott Medal's newest recipient, Jon Klassen.
Klassen, winner of the 2013 Randolph Caldecott Medal for excellence in illustration, will appear at the library as part of the "Making Memories for Children" program. A collection of special events for children, the program's mission is to engage, educate, and inspire children through a series of memorable creative programs. In this latest edition, children will be able to meet the award-winning author-illustrator, and see just what it takes to be able to tell a story through art.
While educated in animation, Klassen's artwork has more recently evolved from film to children' s literature. He first received international recognition for his work on the book "Cat's Night Out," for which he won the Governor General's Award for English-language children's illustration. More recently, he has been recognized for his books "I Want My Hat Back" and "This is Not My Hat."
This has been a banner year for Klassen, who not only won the prestigious Caldecott Medal for "This is Not My Hat," but also received A Caldecott Honor for his illustrations in Mac Barnett's book, "Extra Yarn."
"This is Not My Hat" opens with a little fish swimming onto the page and explaining to the reader that the hat he is wearing is, in fact, not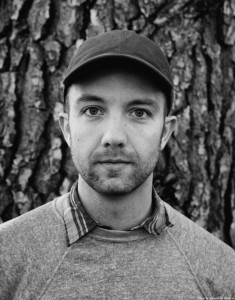 his, and he has stolen it from a big fish while he sleeps. Thinking he is safe from big fish, who will surely sleep for a very long time, little fish swims on, nonchalantly rationalizing his crime. However, thanks to some of the ocean's other underwater creatures, big fish may just be onto him after all.
A book of few words, "This is Not My Hat" relies heavily on the illustrations to tell the story. Perfect for early readers, the book offers a mostly easy vocabulary, with the more difficult words repeating so as to become familiar. Klassen allows the readers to, through the artwork, use their skills of perception in order to fully enjoy the story, and discover the plot.
Now, our lucky kiddos will have the opportunity to be inspired by a master. The library's event, taking place from 1 to 3 p.m. in the Central Library Friends Room, will showcase Klassen as he tells participants how he created the story and illustrations in his winning book, and how the two work together to tell a story. He will also do some live drawing, to give the future artists a feel for what it is like to create illustrations.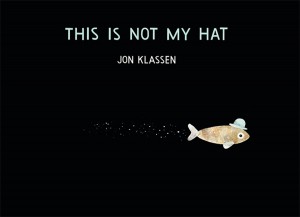 After the hour-long presentation, Klassen will stick around for a reception and book signing. Refreshments will be offered for the children, and copies of Klassen's book will be available for purchase, courtesy of Whale of a Tale bookstore.
Seating is available on a first-come, first-served basis, and is limited to the first 200 guests.  While admission is free, a donation of ten dollars at the door is suggested.
For more information about this and other library events, please visit nbplfoundation.org or call 949-548-2411.
 Edie Crabtree is an avid reader and mother of three active boys.  She can be reached at [email protected]