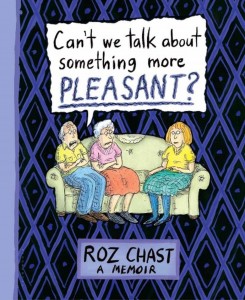 Death, at one time or another, will come for all of us.
Known as "The Great Equalizer," there is no amount of money, fame, hoping, or pleading that can keep it at bay. The fact of the matter is that, sooner or later, each of us must meet our maker.
So, the question becomes, do we look towards death with fear and trepidation, tiptoe around the idea, refusing to tempt fate by thinking about it, or welcome it as simply the final rotation in the circle of life?
As if considering our own mortality wasn't already a heady enough topic, fraught with sufficient material to stage an existential crisis, how does one tactfully and loving plan for the final phases of a loved one's life? How indeed do we look upon those who fed and diapered us – as they are poised to need the same care – and fulfill their wishes while preserving their dignity?
Renowned cartoonist Roz Chast faced all of these daunting questions, and turned the experience into a graphic memoir – the story of navigating her parents' twilight years, told through her iconic drawings, and dosed heavily with her trademark wit.
Chast's parents, both from Russian immigrant families who came "from nothing," were well-versed in life's hardships.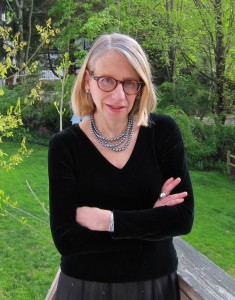 So, in raising their only daughter, they became equally well-versed in sidestepping conversation on life's more challenging topics.
"Can't we talk about something more pleasant," was a common refrain. As such, when the time came to begin making end of life decisions, the author discovered that she had no idea what her parents plan for this phase looked like.
As she lived through the "long goodbye" that was her parents' transition from elderly-but-independent individuals, to residents of an assisted living facility, and finally, hospice, Chast, as an only child, felt as if it were a journey she was travelling alone.
She began to conceive the notion of turning it into a memoir, titled with the familiar, and all too appropriate words, "Can't We Talk About Something More Pleasant." In an effort to make it as authentic as possible, she did not create the book until after both of her parents had passed away.
Of course, after an acclaimed career, spanning over 35 years, drawing cartoons for The New Yorker, among other publications, as well as writing, illustrating, or curating over a dozen other books, there was no doubt that her story would be presented in the chosen medium she had excelled with for so many years: cartoons.
Among other honors, the effort won Chast a $250,000 Heinz Award. Foundation Chair, Teresa Heinz, says the award is given to "exceptional Americans, for their creativity and determination in finding solutions to critical issues."
Regarding Chast's award, Heinz remarked, "The book provides an unflinching look at the increasingly common struggles faced by adult children caring for parents as they age and lose their health and independence…(Chast) details the realities of aging and end-of-life care—from dealing with the tragic effects of dementia to managing the high costs of elder care to reconciling her own personal feelings of guilt, exhaustion and love."
Now, Chast brings that wisdom to Newport Beach, as she prepares to step onto the stage as the latest presenter in the library's Witte Lecture Series.
Appearing at the Central Library on Friday, Jan. 29, at 7 p.m., and Saturday, Jan. 30, at 2 p.m., she will discuss her book, and share her hard-won knowledge on navigating the end-of-life waters.
Both engagements will include a lecture, Q&A, and book-signing, as well as a coffee and dessert reception. Friday night's event will also include a pre-lecture wine reception.
Tickets can be purchased for Friday night at $50 each, or Saturday afternoon for $35 each. Both days offer a $5 discount for foundation members.
For more information or to purchase tickets, please visit nbplfoundation.org. For more information on Roz Chast and her body of work, please visit rozchast.com.
Edie Crabtree is an avid reader and the mother of three active boys. She can be reached at [email protected].