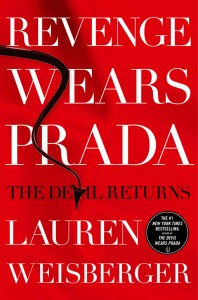 Who could forget the performances of Anne Hathaway and Meryl Streep as they brought to life on the big screen the colorful characters we first met in Lauren Weisberger's "The Devil Wears Prada?"
Personifying Andy and Miranda, two women who we alternately loved and hated, (and maybe, loved to hate) was no small task, but according to the Academy Award nominations committee, it was one they executed perfectly.
Hopefully, the women have cleared their calendars, because Weisberger has just released the long awaited sequel, "Revenge Wears Prada," and my money says a film version can't be far behind.
The New York Times bestselling author of such acclaimed beach reads as "Chasing Harry Winston" and "Last Night at the Chateau Marmont" has done it once again, providing us with another fun romp, just in time to break out the pool-side lounge chairs. In fact, you might want to have an extra chaise handy, as Weisberger herself will be joining us at the "beach" when she pops into Newport this month as part of the Newport Beach Public Library's "Library Live" series.
Weisberger's visit is scheduled for Tuesday, June 25 from 12:00-1:30 p.m. In a change of venue, the event will be held in the Community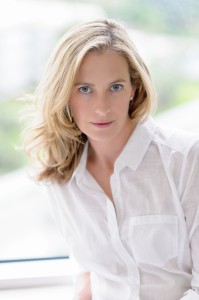 Room in the Civic Center. While admission is free, a $10 donation is suggested, and seating is limited to the first 150 people. Advance reservations are recommended. Additionally, copies of "Revenge" will be available for purchase and signing.
The new book picks up ten years after Andy ditched the dream job that turned out to be a nightmare, dumping her wicked boss, Miranda in the process. Readers might be surprised to find out that in the ensuing years, Andy and her former nemesis, Emily, another of Miranda's assistants, have joined forces on a new project.
The fruit of their combined labors is the high-end wedding magazine, "The Plunge" – required reading for every young socialite planning to tie the knot. Both girls are now able to call the shots, with each focusing on the aspect of the magazine that they are passionate about, and enjoying a successful and satisfying career.
Even better is the fact that one of the big society-page nuptials "The Plunge" is set to cover is Andy's own. She has met the handsome, successful, wealthy man of her dreams, and all seems to be right in her world. Which, of course, means it is time for disaster to strike.
As Andy prepares to walk down the aisle, she discovers a secret letter with devastating implications, bringing to light the reality that nothing in her world is as it seemed. After working so hard to create a new life for herself, Andy never would have guessed that circumstances would once again put her right in the path of that devil she left a decade earlier at the Paris fashion show.
The book is like a reunion of sorts, filling us in on what all the larger than life characters from the first volume have been doing for the past ten years. With the voyeuristic bonus of being able to catch up on everyone's business while safely behind the scenes, this read might even be more fun than the actual high school or family reunion you were supposed to attend this summer. Plus, no diet, little black dress, or Uncle Earl repellant are required.
For more information, or to reserve a seat, please visit nbplfoundation.org or call 949-548-2411.
Edie Crabtree is an avid reader and the mother of three active boys. She can be reached at [email protected]