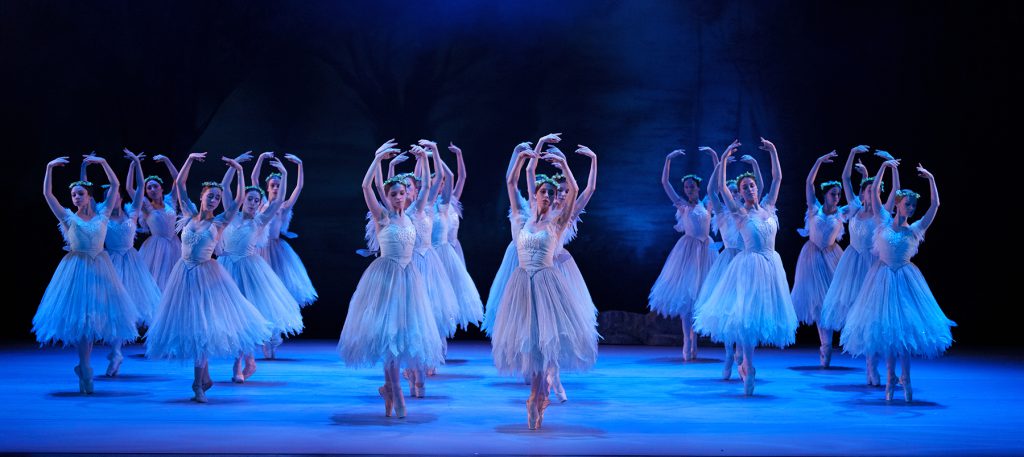 Last November, dancers from Russia and Ukraine came together to create an intimate, one-of-a-kind evening of dance on the stage of the Renée and Henry Segerstrom Concert Hall. The result was a spectacular, emotional, and often mesmerizing dance concert that defied description, and politics.
Dubbed "Reunited in Dance," the concert brought together dancers with ties to Ukraine and Russia. Many formerly danced with Russia's preeminent companies, including the Bolshoi Ballet, Mariinsky Ballet, Mikhailovsky Ballet, Stanislavsky Theatre, and others, and left Russia following the invasion of Ukraine.
The program was made possible by Elizabeth Segerstrom and the Henry T. and Elizabeth Segerstrom Foundation and presented in association with Segerstrom Center for the Arts.
Now another rare dance experience comes to Segerstrom Center for the Arts. The United Ukrainian Ballet will make its West Coast debut June 29 through July 2 performing Alexei Ratmansky's "Giselle" following historic performances at Washington, D.C.'s Kennedy Center and the London Coliseum.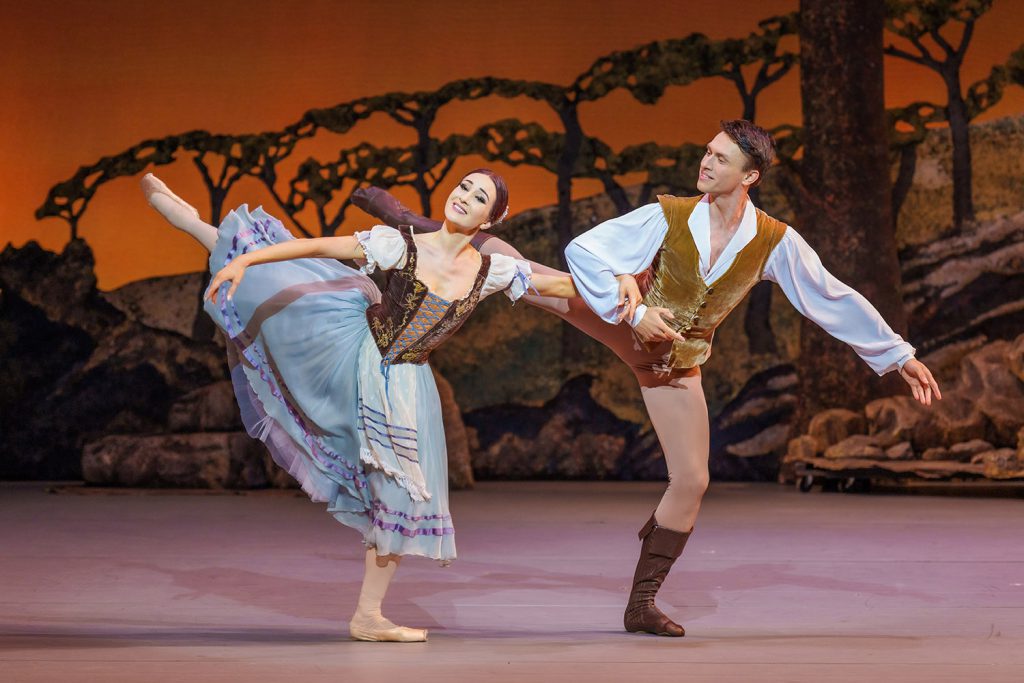 Ratmansky's new interpretation of one of the greatest romantic ballets in the classical repertoire was created specifically for the company by Ratmansky, who himself is a Ukrainian citizen.
"Giselle" is considered one of the world's most-often performed classical ballets, and one of the most challenging to dance. First performed in Paris in 1841, "Giselle" tells the tragic, romantic story of a beautiful young peasant girl named Giselle and a disguised nobleman named Albrecht, who fall in love. Heartbreak ensues in this ghostly tale of madness and revenge.
Pacific Symphony, conducted by Gavriel Heine, will perform Adolphe Adam's score.
According to press material from Segerstrom Center, these performances will be the first time Ratmansky's "Giselle" is presented in collaboration with Liev Schreiber and his non-profit organization, BlueCheck Ukraine.
Thanks to the underwriting support of Elizabeth Segerstrom and the Henry T. and Elizabeth Segerstrom Foundation, proceeds from ticket sales will benefit BlueCheck which was created to vet, verify, and fund Ukrainian-led local and grassroots frontline organizations providing lifesaving humanitarian aid to victims of the Russian invasion.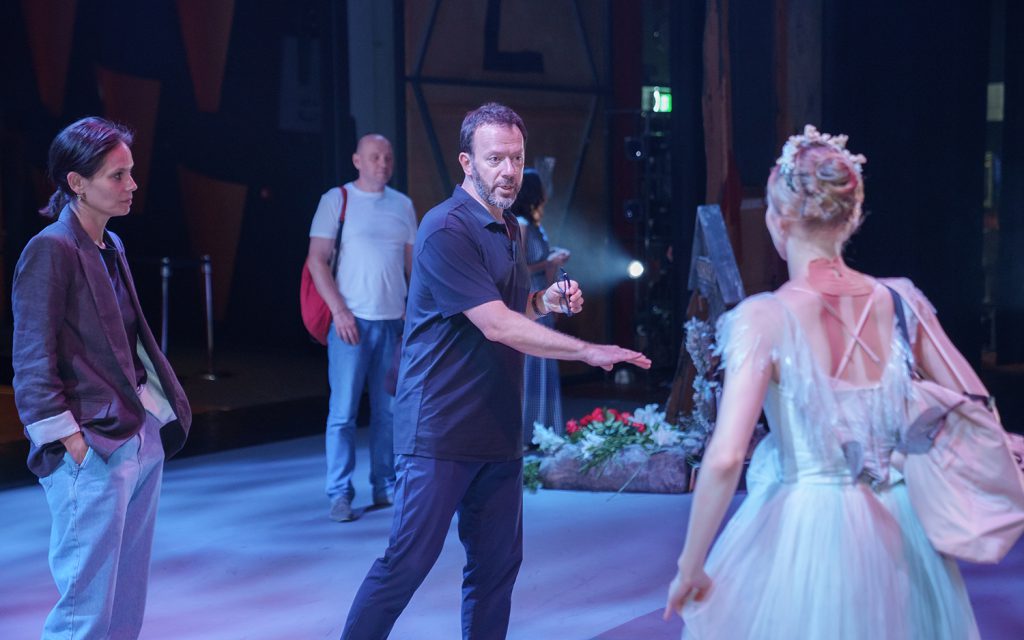 "I am deeply grateful to Elizabeth Segerstrom for making these performances of the United Ukrainian Ballet's Giselle possible," said Ratmansky. "My wife Tatiana and I have felt greatly privileged to be able to work with this group of refugees based in The Hague. Creating 'Giselle,' with its themes of love and betrayal, death and redemption, offered all of us some catharsis."
According to Ratmansky, the ballet company's performances have taken them around the world, including to Amsterdam, London, Singapore, Sydney, Taipei, and Washington. But their achievement is far greater than the performances on stage, said Ratmansky.
"Audiences have found a personal connection with the war that TV images cannot create. After many years of featuring my work at Segerstrom Center for the Arts, I am excited to start a new chapter of collaboration with this historic production and cast."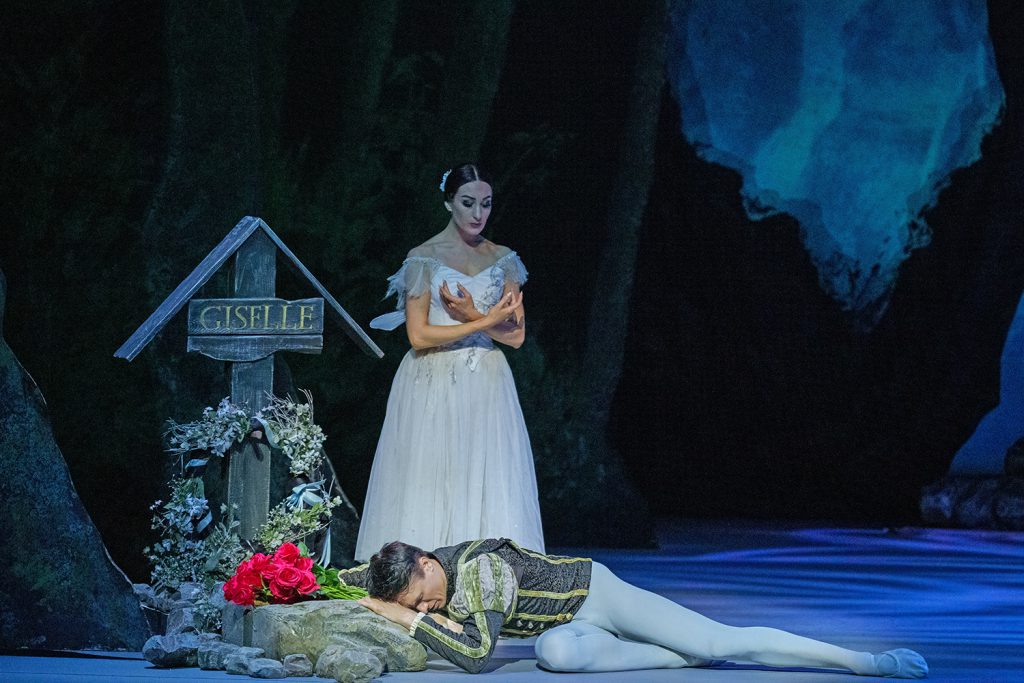 Liev Schreiber, co-founder of BlueCheck Ukraine, said, "We are incredibly grateful to Elizabeth Segerstrom for this partnership with the United Ukrainian Ballet. Thanks to her generosity, this performance of Giselle will generate funds to support organizations providing on-the-ground assistance in Ukraine where it is needed most."
"I am beyond words to express how thrilled I am to work with the genius Alexei Ratmansky on a project which pushes boundaries and makes a difference in the world," said Segerstrom. "This unique collaboration is a chance to demonstrate the transformative power of the arts and its tremendous impact not only on these extraordinary dancers who have been displaced by war, but also on audiences to have a unique chance to participate directly in the cause."
Ratmansky has a long relationship with Segerstrom Center, which has presented world premieres by the choreographer for more than a decade, including American Ballet Theatre's "Of Love and Rage" (2022), "Whipped Cream" (2017), "The Sleeping Beauty" (2015), and "Firebird" (2012).
Performances by the United Ukrainian Ballet are presented as part of the Henry T. Segerstrom Centennial.
Tickets to all performances are on sale now at SCFTA.org.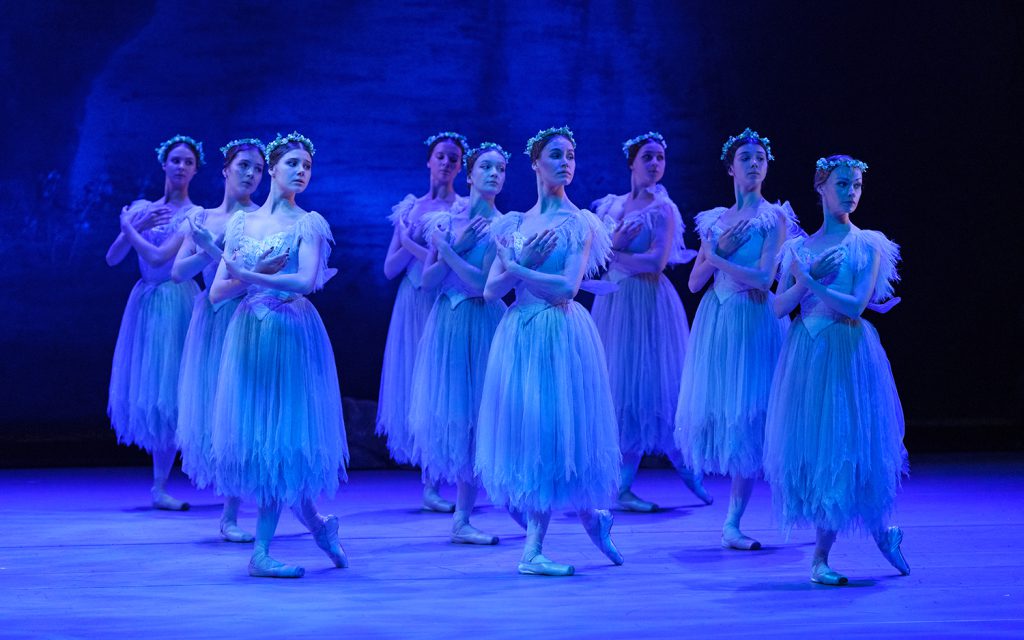 About United Ukrainian Ballet and Bluecheck Ukraine
United by the tragedy of war and an ardent hope for the future, the United Ukrainian Ballet comprises 60 professional artists in exile from the national theaters of Kyiv, Kharkiv, Odessa, and others.  All members have their own stories of how they reached safety to join the company.
The United Ukrainian Ballet, under the artistic direction of Igone de Jongh, formed after Ukrainian dancers fled their homeland following the Russian invasion. The 60-member company is based in The Hague at the former Royal Conservatoire building, where they live and work through the generous support of local business and the government. The company aims to preserve Ukrainian ballet culture, give meaningful employment to dancers until the war is won, and to keep public support for Ukraine strong through a personal, emotional experience.
Founded in the wake of Russia's invasion of Ukraine, BlueCheck Charitable Foundation (BlueCheck) is a group of experts committed to providing direct funding to local nongovernmental organizations (NGOs) and grassroots organizations on the ground. BlueCheck has funded more than 20 local Ukrainian and diaspora organizations delivering food and medicine, building shelters, distributing cash assistance, removing unexploded ordinance and landmines, evacuating people trapped in besieged areas, and caring for widows, elderly and children with special needs.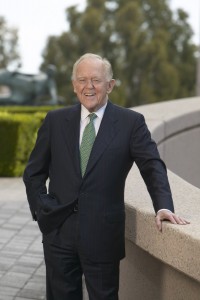 Henry T. Segerstrom Centennial 2023
Henry T. Segerstrom (1923-2015) was a visionary in business, philanthropy, and the arts. Over the course of a long and highly productive life, he transformed the physical, cultural, and social landscape of his native Southern California, created an industry-leading retail business of unsurpassed quality and success, and forged relationships with artists and arts organizations that are his living legacy regionally, nationally, and internationally. Today, South Coast Plaza and Segerstrom Center for the Arts stand as an enduring testament to Henry Segerstrom's bold vision, constant drive for excellence, and dedication to giving back.
On the occasion of Henry Segerstrom's centennial in 2023, his widow Elizabeth Segerstrom is honoring his memory as he would have wanted: by carrying forward his visionary work in business, philanthropy, and the arts.