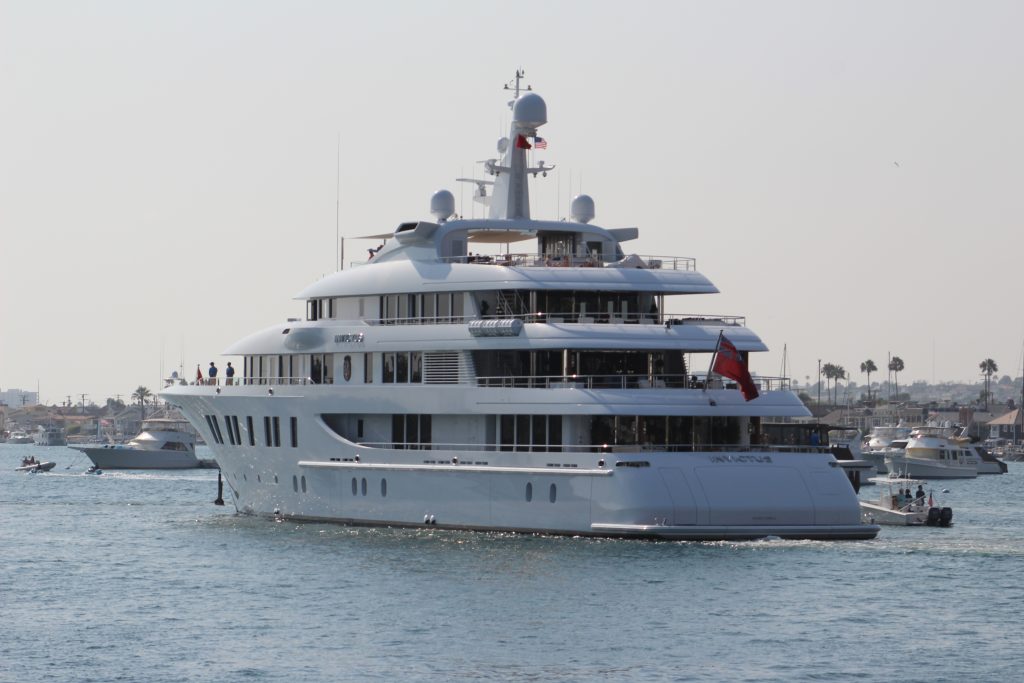 Large boats visiting Newport Beach may soon be paying more to drop anchor in the harbor.
The issue was briefly discussed at the Harbor Commission meeting Wednesday.
Chairman Bill Kenney gave an update on behalf of the ad hoc committee tasked with looking into the fee structure for oversized vessels mooring in the turning basin in Newport Harbor.
The issue was first raised at the Commission's July 12 meeting. For the last two months, committee members have been collecting information and comparing policies with other harbors.
So far, findings show that Newport is a "unique harbor in its ability and willingness" to allow large vessels to anchor in the harbor, Kenney concluded.
Kenney asked the commission for more time to gather information before the committee gave a presentation on the matter. He directed staff to postpone the item until the Oct. 11 meeting.
The thought for many years has been to charge these oversized boats a pro-rated mooring permit fee, which varies depending on size. For a boat like the 216-foot Invictus, a "mega yacht" that has anchored in Newport Harbor in the past, the fee would break down to – very roughly – between $17 to $21 per day.
"No matter how you calculate it…[at that rate] it's almost irrelevant," Kenney noted at the July meeting.
Officials have previously questioned whether a more proportionate fee would be appropriate. In July, commissioners seemed to agree that the fee should be more than what the city is currently charging, but should stay reasonable.
"We can probably come up with something that is consistent and fair for a large vessel that's moored in our harbor," Commission Dave Girling said at the time.