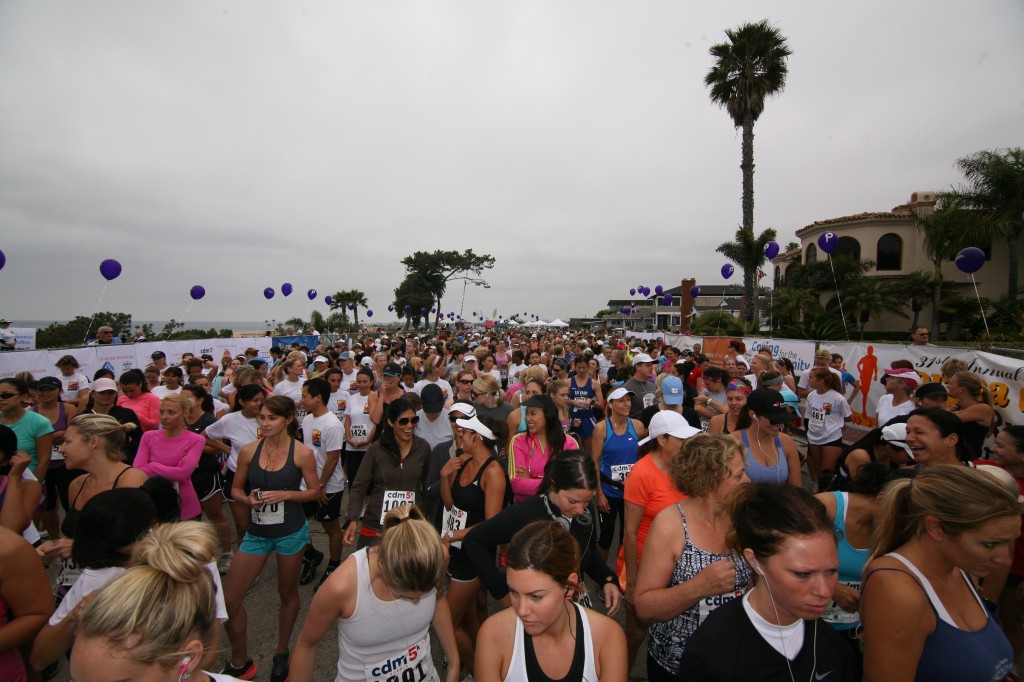 By Amy Senk | CdM Today
The 32nd Annual Corona del Mar Scenic 5K will take place on Saturday June 1, and organizers are looking for volunteers and racers to sign up.
The race runs a course that begins near Ocean Boulevard and Goldenrod Avenue; visit cdmchamber.com to see a map of the course. If you register now, the cost is $38 for the 5K run, $28 for the 2 -mile walk, $28 for the 2-mile you run and $15 for the 1K kid's Dolphin Dash. On race day, prices increase to $43 for the 5K run, and $33 for the 2-mile walk.
The race is expected to attract 3,000 participants. Runners will be able to have a post-race breakfast at Restaurant Row at the finish line, and all participants will receive a goodie bag and a 32nd Anniversary runner's Dry-Fit shirt.
On race day, registration will open at 6 a.m., with the men's 5K race beginning at 7:55 a.m. The women's 5K race will take place at 8:20 a.m., with the walk and youth run scheduled for 8:45 a.m. The Dolphin Dash takes place at 9 a.m.
You can register in person from noon to 7 p.m. May 30 and 31 at the OASIS Senior Center, as well as pick up your packet. To register online, visit active.com.
To volunteer, call the Chamber of Commerce at (949) 673-4050