A recap of events in Newport Beach over the weekend.
Mr. Irrelevant
During last week's 40th annual Mr. Irrelevant Week, presented by the Foundation for the Undefeated, Gerald Christian was honored at the Mr. Irrelevant banquet at the Balboa Bay Resort. Paul T. Salata, Chairman Emeritus of the Foundation, posed with Christian and his Lowsman Trophy. Among the pro football players who attended the event: Matt Willig, Mike Haynes, and Sam "Bam" Cunningham.
— Photos by Jim Collins ©
Ambrosia at Lido Live
Formed in southern California in 1970, Ambrosia had five Top Forty hits between 1975 and 1980, including "How Much I Feel" and "Holdin' On To Yesterday." Most of the original band members are still with the group, which played at Lido Live last weekend.
— Photo by Jim Collins ©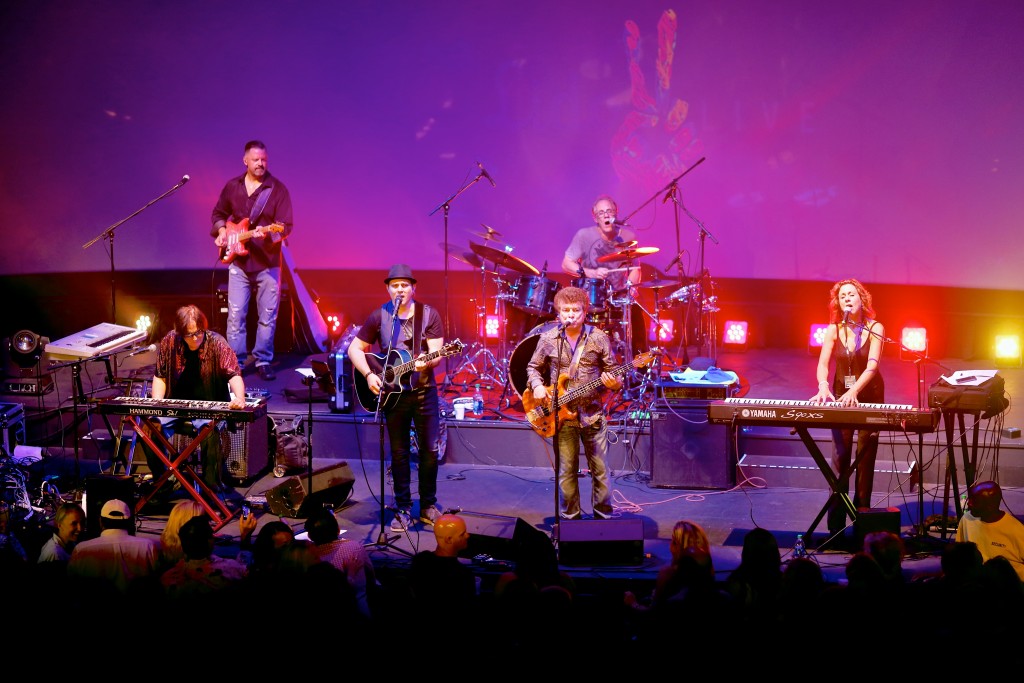 High Hopes Benefit Concert
The Hyatt Newport's outdoor amphitheater was the scene for the 17th annual Eric Marienthal and Friends charity concert benefiting High Hopes Brain Injury Program. The standing-room-only evening included silent and live auctions, appetizers, and a concert with sax man Marienthal and other jazz greats.
— Photos by Christopher Trela ©