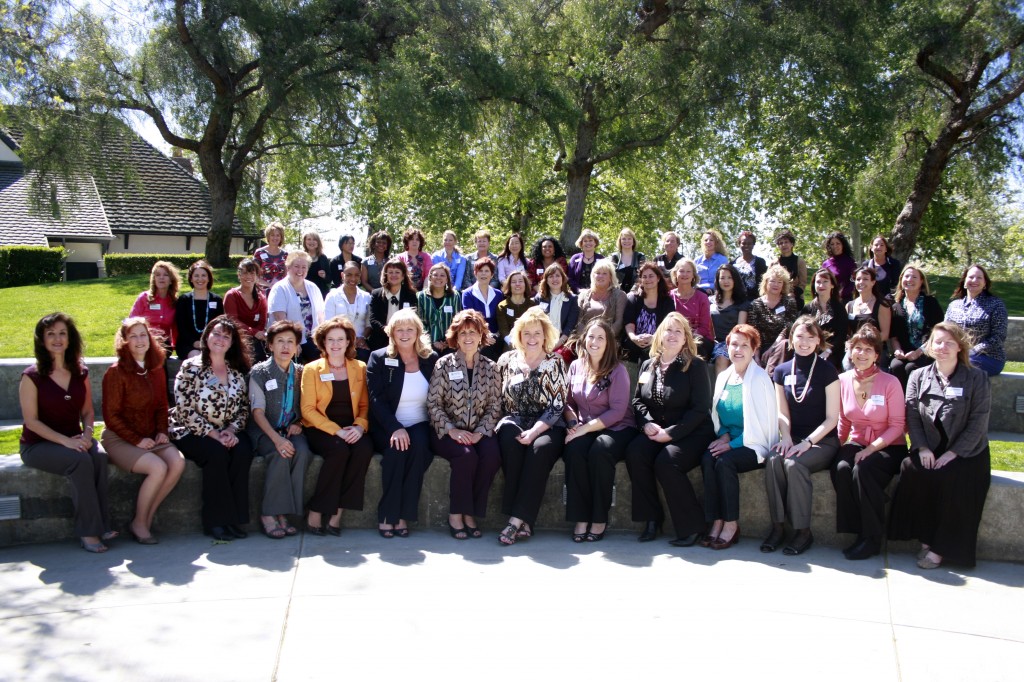 Orange County Women from various fields of business gathered Friday to kick off an eight month mentoring program for aspiring businesswomen.
Members of the National Association of Women Business Owners, Orange County met for a luncheon event at the Summit House restaurant in Fullerton.
The "mentees" met and discussed their goals with their mentors, who were carefully matched just for them.
"I'm excited for each and every one of you," said Maureen Rhyne, president of the board of directors for NAWBO Orange County.
"I gain gifts and knowledge about life, about work, about other people that enrich my life and enrich my soul," said Rhyne about her time as a mentor over the years.
The program is designed to help Orange County businesswomen maximize personal and professional success. They gain industry insight, discover new opportunities and learn what it takes to create a thriving business economy.
The program supports the organizations "No woman stands alone" philosophy.
"This is the perfect way for them not to feel all alone in their business," said program founder and former director, Dee Elliott.
This year, Elliott handed over the director duties for the program as she became VP of Professional Development for the Orange County chapter of the organization, overseeing mentoring, success teams, power pods and education.
As a member of NAWBO, Elliott said, if she ever has a need, personal or professional, she can turn to her fellow members and they are always going to help.
"No matter your issue, no matter what your problem, no matter what your challenge, you can always find someone in NAWBO that can help you," Elliott said, "and that's a comforting feeling, especially, I think, for new business owners."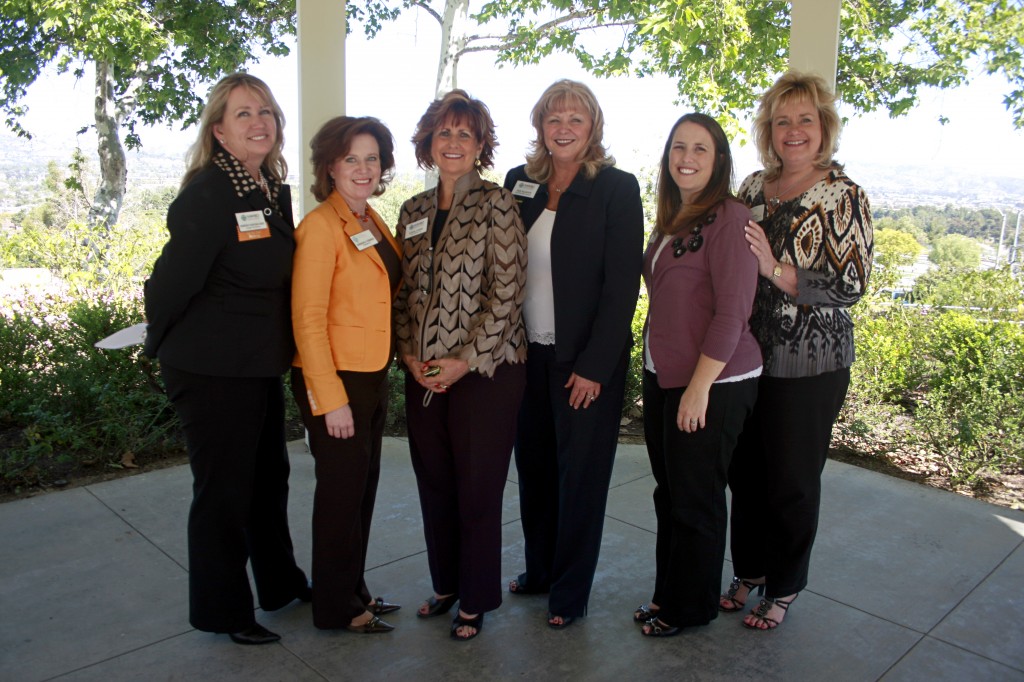 The program is all about women helping women, and that's important to Elliott, who created the program for the organization's Orange County chapter nearly a decade ago.
She researched for-profit company mentoring programs and created a custom program for the organization.
About 300 women have gone through the program as mentors and mentees, but only about 25 mentees are accepted into the program each year.
This was the first year the organization allowed previous mentees to participate in the program again. One second-time mentee said her business has doubled since the first time she went through the program. It was so amazing the first time, she said, she wants to take it to the next step.
The program has a 93 percent success rate, according to the program completion polls taken every year.
There are follow-up calls by program organizers and supportive meetings throughout the year that also help make sure the relationship is successful. Mentees even get homework that help them work toward their goals.
There are always hurdles or issues mentors and mentees have during the year, but the kick-off event is intended to warn and advise each party about potential problems. If each woman is committed to the relationship, it will be a success.
"But all in all… The 93 percent success rate speaks for itself," Elliott said.
Elliott has copyright on the program, but sells it to companies and other chapters within the organization, including recently to the New York NAWBO chapter and hopes the program will "go viral" and spread throughout the organization.
The women raved about the matching process, saying it was key to the success of the program.
"They really do a phenomenal job matching," said seven-time mentor, Barri Carian, of Carian Consulting based out of Newport Coast. Her areas of expertise are matched up to the mentee's areas of need.
Carian said she offers her experience, her own failures and successes, and provides, just by the nature of the program, an accountability partner. This helps the mentee move forward toward their goals. A mentor also acts as a sounding board, she said, and provides feedback. It's important for the mentor to stay focused on the mentee's goals, Carian said, and make sure they are practical and realistic, while still challenging.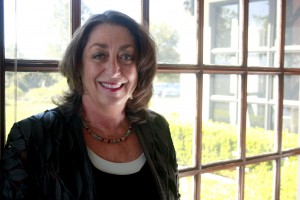 "Not to impose, but to offer," expertise and help, Carian said.
As a mentor, she also loves learning about all the different businesses and backgrounds of the mentees.
"It keeps me challenged and excited," Carian said, who has stayed in touch with all of her former mentees.
It's very structured and the selection process is taken very seriously, Carian said about the program, both of which contribute to the success of the program, she added.
"The structure that they've put together, it's just enough," Carian said. "It's not too much to confine and restrain the relationship, but just enough to keep it moving forward and to provide value."
On the monetary side, Elliott said, it's a $300 program fee for thousands of dollars back, she said. On the other side of things, the value of the program and the help it offers women, is priceless.
"It's worth it," from every aspect, Elliott said.
Because the mentors and mentees are often in different industries, Elliott said, it gives them a new perspective on their business, a new set of eyes that can see things in a whole new way, she said.
As a member of NAWBO, a businesswoman may get new clients or referrals or connections, but it's so much more than that, Elliott said. By being involved in the organization, women can learn every skill needed to run a business and be successful.
"I get enjoyment from seeing success from other women," Elliott said. "I'm passionate about helping other women."
Carian, who has been involved in the National Association of Women Business Owners since 2002, said being involved with the organization and being able to interact with others at that level has helped build her business. The organization helps create and foster trusting relationships with the other businesswomen, she said, because they see each other in action. When she created a CEO round table in 2005, half the new members came from referrals from fellow members.
"NAWBO has been unbelievably supportive," Carian said, "and has had a major impact on my business."
Dr. Mickey Wilson of Trilogy Guided Imagery for Healing in Newport Beach said the organization is unique partly because it's just for women in business. Men have their own organizations and groups and women have groups for parenting or community efforts, but not business.
It's a different energy working with women-run companies, said Wilson, who joined the organization five years ago looking to connect and hire women-owned businesses.
The program is a great way to share experience and advise others, she said.
"I had mentors," though not in a program of any sort, Carian reflected. "I look back on that time and I realize how valuable that was to my success and, for me, this is like paying it forward… It's my way of giving back, I really do it for that."