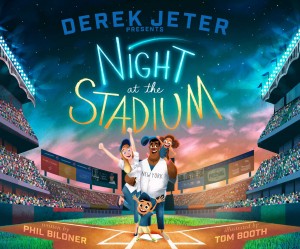 Spring is in the air, and it brings along with it the return of America's pastime: good old-fashioned baseball.
Disciples of the game have long-since chosen this year's fantasy roster, and perhaps even trekked to see their team prepare for the season during spring training.
Now, the smell of freshly mown grass, mingled with those of glove oil and salty peanuts can be enjoyed at stadiums across the country, as we collectively hear the umpires shout, "Play Ball!"
For young ball players and fans, there is nothing quite so memorable as their first trip to a major league stadium. Ticket and parking prices have ensured that for most families, this is now a special occasion, rather than a commonplace occurrence. Getting to sit in the park and watch one's heroes play, in the flesh, is an experience that can't be beat.
Just as the game of baseball itself calls to mind a sort of down-home Americana, full of station wagons and apple pies cooling in the window, few places immediately recall the game's rich history like baseball mecca Yankee Stadium can.
Now, one of Yankee Stadium's own conquering sons, Derek Jeter, is partnering, through his publishing imprint, with author Phil Bildner to bring us the story of one little boy's visit to "The House that Jeter Built," in the new picture book, "Night at the Stadium."
Bildner introduces us to Gideon, a seven-year-old boy who is excited to be visiting the ballpark with his family. Even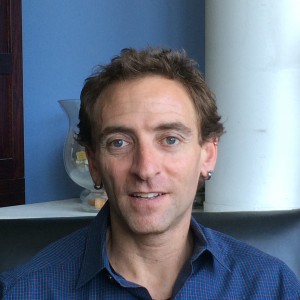 better for Gideon is the fact that after the game, he plans to get the autograph of his favorite player, a signature that will take the place of honor in his prized autograph collection.
Of course, as is often the case, things don't go exactly as planned. Gideon misplaces his autograph book, and in trying to find it, becomes separated from his family. As he frantically tries to find them, he finds himself in the underbelly of the stadium, and embarks on an adventure wherein he discovers the story of all the things that make the stadium tick, from the balls and bats, to the rakes and hoses, and even the food that becomes our favorite game time snacks.
Billed by the publisher as "an enchanting combination of "Night at the Museum" and "Alice in Wonderland" (with a little bit of "Field of Dreams" thrown in for good measure"), the book encapsulates the wonder of taking one's first trip to the ballpark.
Additionally, it gives the reader a lesson, through a child's eyes, about all the moving parts that make it such a magical place.
This is the first picture book to be published by Jeter Children's, as a part of the athlete's partnership with Simon & Schuster.  It joins a series of middle grade books, all of which have the goal of promoting the core values of Jeter's Turn 2 Foundation.
Taking its name from a term used to refer to an infield double play, Turn 2 is an organization that works to encourage young people to turn away from drugs and alcohol and "Turn 2 healthy lifestyles," in part through adherence to a code of values, including these 10 Life Lessons for Achieving Your Dreams:  "Set Your Goals High," "Deal With Growing Pains," "Find the Right Role Models," "The World Isn't Always Fair," "Don't be Afraid to Fail," " Have a Strong Supporting Cast," "Be Serious, but Have Fun," "Think Before You Act," " Be a leader, Follow the Leader," and "Life is a Daily Challenge."
Jeter Children's books, including Bildner's "Night at the Stadium," provide a great way to share a love of the game with young readers, while at the same time promoting good values and teaching life lessons.
Now, if we could just find a station wagon and a slice of warm apple pie, life would be perfect.
For more information on Bildner and his collection of sports-themed books, please visit philbildner.com. For more information on Jeter Children's and the Take 2 Foundation, please visit jeterchildrenspublishing.com.
Edie Crabtree is an avid reader and the mother of three active boys. She can be reached at [email protected].