A few years ago Vladimir "Vlad" Frierson was inspired to design stylish, high-quality clothing at an affordable price.
Rocksteady Clothing was born.
At that time, he was just 11 years old.
"Some people look at me.. They think I'm too young to run a company," Frierson said. "People really don't give kids or teenagers, young adults, enough credit. We are a lot smarter than we look."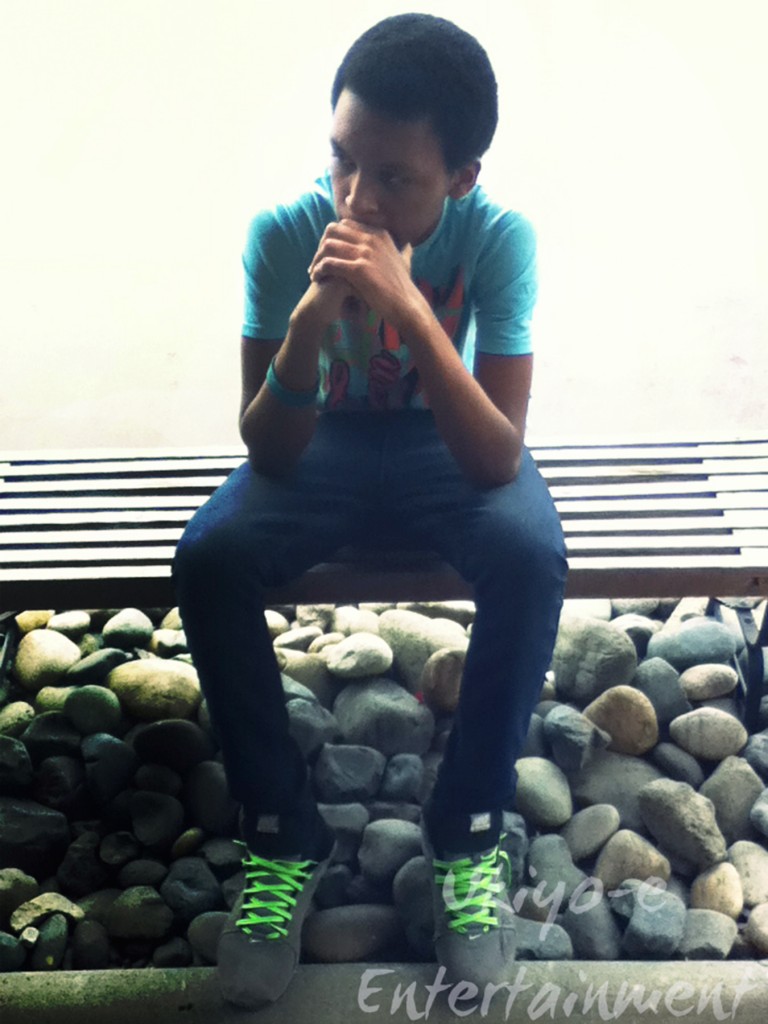 The young businessman started the clothing line because he got tired of seeing the same generic, unimaginative designs on low-quality shirts. He didn't think people should pay exorbitant amounts for a high quality shirt with an "ok" design.
The entire process took about two years to get it to where he wanted it to be, he said. He has more than 500 designs in reserve. He chose 100 percent organic cotton shirts for the casual "street wear" style. He decided on a California-based manufacturer. He created a business plan.
He wanted to have a foundation set so he could build Rocksteady Clothing how he envisioned it.
And there is always time to grow and evolve.
"As the company grows and as I grow (and change) as a person, so will my clothing," Frierson said. "It's a forever changing industry."
He's now on Kickstarter to try and raise funds to help launch the line.
"I went to Kickstarter because I wanted to be independent," Frierson explained. "I wanted to do it myself… To gain a sense of accomplishment."
At press time, Rocksteady Clothing had three backers for $130
"It's helped, but there are still more people I want to reach," he said.
The other name on the Kickstarter campaign is his sister, Vandela Graham, 20, whom he needed to help open a bank account for the clothing line.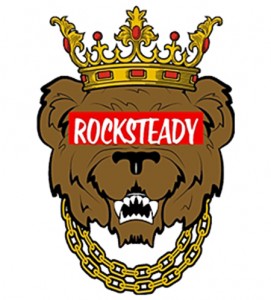 The designs are on pre-order and he hopes to officially launch in late spring or early summer of next year.
All of this started with a dream.
Literally, Frierson took a nap one afternoon in 2010 and dreamt of the name Rocksteady, the bear design, and the clothing company as a whole.
"I always have weird dreams," he said, but this one was particularly vivid. "I saw myself as a designer and (owning) a clothing line… I kept seeing that (bear) design and that logo over and over."
So he woke up and went to work.
The bear logo has changed a little, Frierson said. He added the crown as a sign of being a king and added the necklaces for a bit of a flashy look.
Before Frierson was home-schooled, he loved art class. He also has always had an interest in fashion. So it made sense to combine his two passions.
Frierson hopes customers will remember the quality of the shirt and the service behind it, which his parents taught him was important.
He learned a lot from his parents, both small business owners. He picked up a lot just by leaning over their shoulders or watching them in their office, he said. His mother is now following her dream and opening a bakery, Frierson explained, which is inspiring to see.
"She has always told me, 'The second you see what you want, go for it,'" Frierson said. "Don't just think about it, do it."
His parents also taught him the importance of "quality over quantity," and that's now ingrained in his business motto.
It's important to him that no matter how successful the company may become in the future that he maintains a high level of quality and keeps it affordable. Pricing is important, he said, because high quality clothing should be accessible to everyone.
Although he is reaching out to the teen and young adult crowd, anyone can wear the clothing.
The aim is to put something a little different on store shelves. He hopes to eventually open a boutique and get Rocksteady Clothing into other stores. The ultimate goal would be to become a household name.
It's a dream he can achieve and he is determined to make it.
For more information on the Kickstarter project or to become a backer of Rocksteady Clothing, click here.

For more information, visit rocksteady-clothing.com.