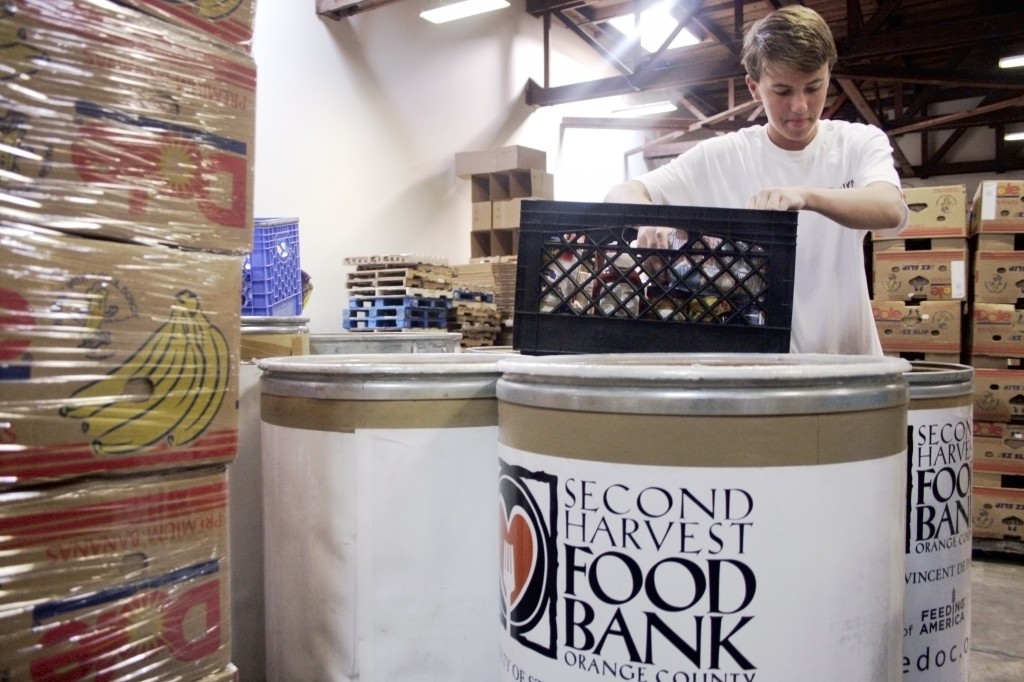 A group of young men participated in an important part of the process to feed the hungry in Orange County over the weekend.
High school aged boys from the National League of Young Men Newport-Mesa chapter sorted through several tons of donated items at the warehouse for Second Harvest Food Bank of Orange County in Irvine on Saturday.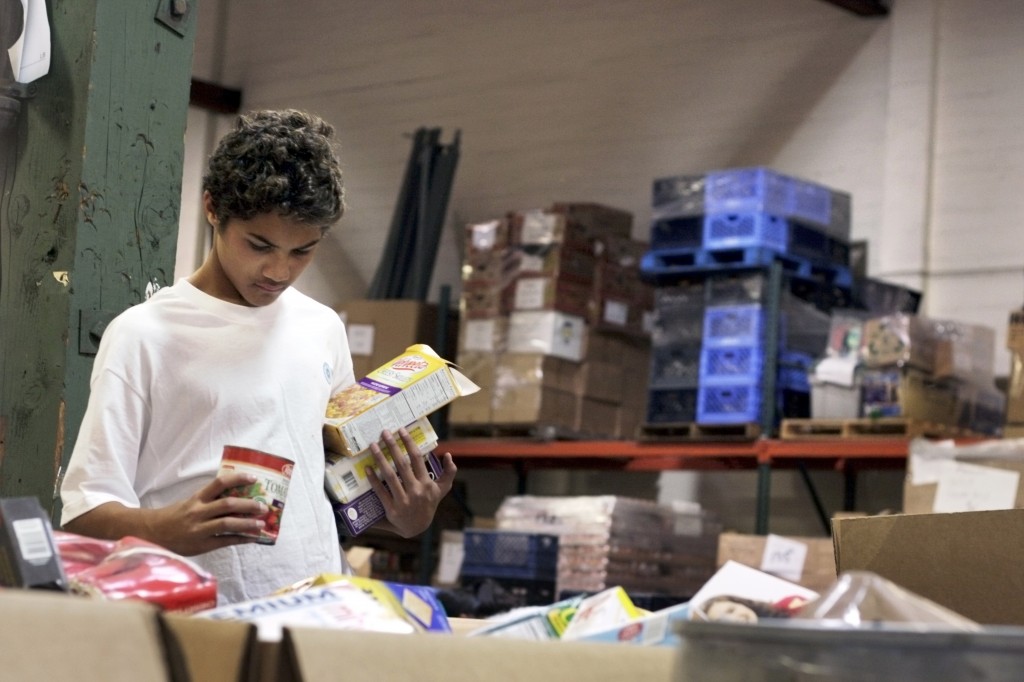 "I think it's a good way for them to give back to the community," said Carol Springstead of Newport Beach,  the NLYM mom in charge of the event.
The young men were sorting through items that had been donated throughout Orange County and organizing all it into bins, ready to be distributed.
Items included food, toiletries, baby items and much more.
.
About 25 young men participated in the event, including Springstead's son Sean Wilson, 16, a sophomore at Mater Dei High School in Santa Ana.
"I've never seen this much food in one place," Wilson said.
There is a "wow factor," he added.
It was the fall all-league event, meaning boys from all grades were participating, including Wills Johnson, 16, a junior at Newport Harbor High School.
He understands the importance of the sorting process, Johnson said.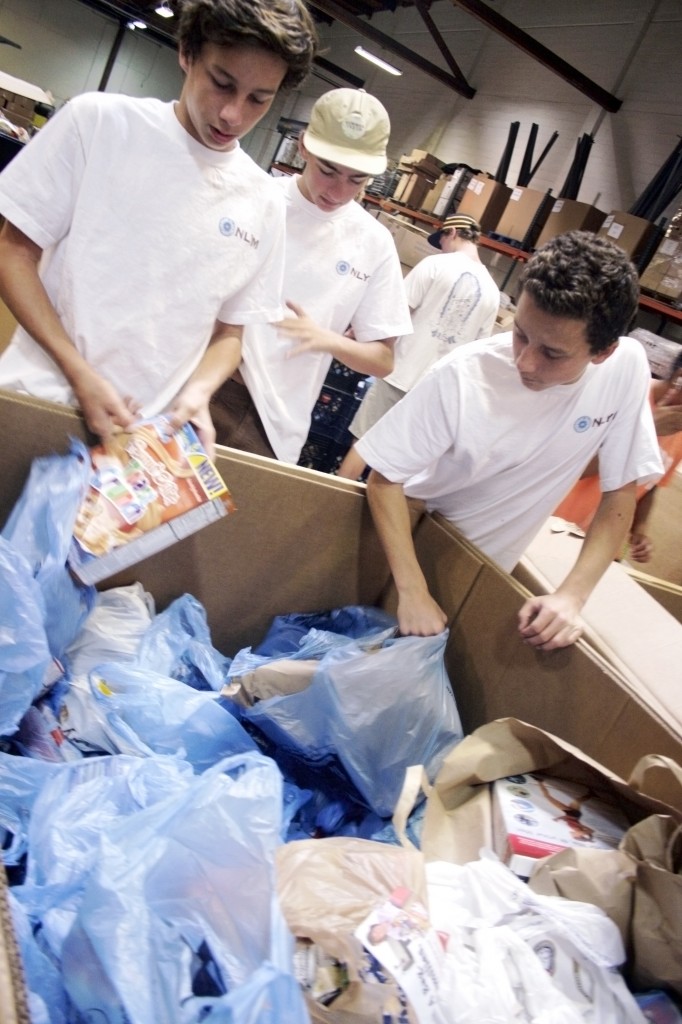 "You get to see what people give and think about why they're giving it," he explained. It's an interesting experience, he added.
Many people spend hundreds of dollars to stock their personal pantry when they go grocery shopping, Johnson noted.
"Coming from Newport Beach, you don't think about it… But there's people that can't do that," Johnson said. "It's so close to home. If you step outside of Newport Beach, there are hungry people out there."
The boys have sorted food at Second Harvest a few times over the years, Springstead said.
They have also participated in the charity's mobile pantry, she added, a bus that "distributes pre-packaged, non-perishable items, fresh dairy products, and produce to residents of geographically isolated, low-income neighborhoods who do not have consistent access to nutritious food," the Second Harvest website explains.
The program started in 2007.
"It's a fun event because they actually get to interact with the families" receiving the food, she explained.
Johnson participated in the mobile pantry, which he particularly enjoyed since it allowed him to interact firsthand with the people benefiting from the donations.
"It was interesting," he said. "You meet all sorts of people… (I) learned a lot."
Wilson agreed that connecting with the people that receive the food during the mobile pantry event was a touching experience.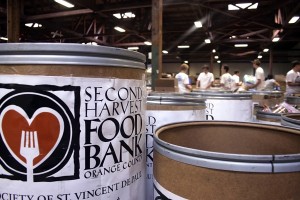 After being involved with the mobile pantry, now they know some of the people that will benefit from the food they sorted through, Wilson said.
He knows how much they appreciate the food, he said, so it makes the process more meaningful.
Some of the food the young men sorted on Saturday will go to the mobile pantry program, Wilson explained.
Both are important steps of the process, both boys agreed.
.
The young men have also gleaned (picking the food after harvest) Second Harvest's vegetable field in Irvine.
"They've seen the whole process," Springstead said. "So that's kind of exciting."
From the field or donation boxes all the way to the people who need the food.
"It's a good way for them to understand how it all functions," she added.
The league also collects donations at some meetings, she continued, through this service they get to see where their donations go.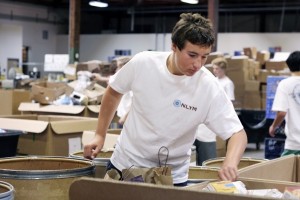 The group plans on helping out with the charity's mobile pantry in the spring.
The league is a great program, Springstead added. It's a good way for the boys to come together and connect, give back to the community, learn about the importance of volunteering and gives them a foundation for adulthood.
The service projects give them a well-rounded experience, said Johnson, who has been a member of NLYM since his freshman year.
He loves being involved with NLYM and every year volunteers for a position, this year he serves as the cultural chairman for the 11th graders.
"You learn a lot of life lessons," he said, like how to change a tire or tie a tie, or through events like the etiquette dinner. It's like a class that school doesn't offer, he noted.
It's important for kids his age to be involved with projects that benefit the community, Wilson said.
The National League of Young Men prepares the boys for college, independence and adulthood, he added.
Most of the young men love the organization, Johnson said, and he would encourage others to join.
"No one quits NLYM," he said.
For more information, visit nlymnewportmesa.org and feedoc.org.