After 72 years, a World War and a stint in an internment camp, one Newport Harbor High School alumni will finally be able to complete his graduation walk during his alma mater's commencement ceremony next week.
Dr. Don Miyada graduated from NHHS in 1942, but was sent to a World War II Japanese internment camp just weeks before his own commencement, Newport Harbor High School Alumni Association spokeswoman Sara Joyce Robinson wrote in an email.
"The graduating seniors of Newport Harbor High School will have a special addition at commencement this year," she said.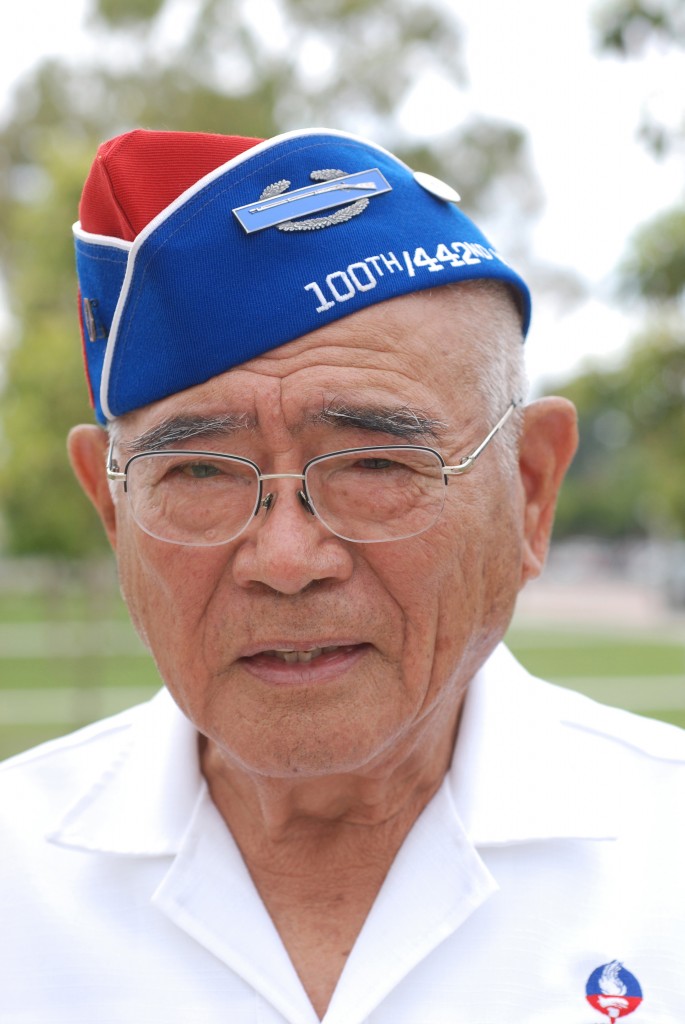 Miyada will finally walk at graduation with the class of 2014 on June 19 at 4 p.m. on the school's Davidson Field.
He started his high school career at NHHS in 1938, "unaware that in the next few years, world events would keep him from his graduation day," Robinson explained in the press release.
He was forced to miss his original graduation ceremony when his entire family was sent to Poston War Relocation Center, a Japanese Internment camp in Arizona, in spring of 1942.
He was able to receive his diploma by mail and it became a treasured keepsake, the statement reads. Many of his peers from other schools were not sent their diplomas, it added.
But, he missed the opportunity to celebrate with his fellow NHHS classmates and community.
The 2014 seniors were so moved when they learned of Miyada's story, they decided to right a decades old wrong and invite him to be a part of their ceremony.
"Now, 72 years later, at the invitation of the Class of 2014, he will finally receive the commendation he deserves," Robinson noted.
"Despite the hardship of his family's situation in 1942, Miyada remarkably kept a positive outlook, and what he remembers most from that time is the kindness of other people," Robinson said.
Another keepsake of his and an example of the kindness that helped him stay positive is a letter he received from his social studies teacher, Roy O. Andersen, while he was at the internment camp.
Miyada was touched by his teacher's genuine concern for his situation, Robinson said.
He plans to donate the letter to Newport Harbor High School so it can be displayed in the school's Heritage Hall museum.
Andersen went on to act as superintendent and have a elementary school named after him.
In 1944, Miyada joined the 100th Infantry Battalion, 442nd Regimental Combat Team, and was awarded with the Congressional Gold Medal for his service in a Washington D.C. ceremony in 2011, according to the statement.
After the war ended, Miyada earned a bachelor's degree in chemistry from University of California, Los Angeles, and Ph.D. in chemistry from Michigan State University. He later returned home to teach at UC Irvine.
Miyada, along with 14 other alumni, will be the first members ever to be inducted into the NHHS Alumni Association Hall of Fame. The special presentation will be held before the graduation ceremony, at 11 a.m. June 19 in the school theater.
The event is open to the public, with seating on a first-come, first-served basis, and there will be an opportunity to tour the school's Heritage Hall, which chronicles eighty-four years of Newport Harbor history through photos and memorabilia.
The school was founded in 1930 and has been named a California Distinguished School, National Blue Ribbon School, and International Baccalaureate School.
"The Alumni Association is committed to honoring this legacy, by preserving the school's rich heritage, involving students past and present, and financially supporting school programs," Robinson wrote.
Hall of Fame inductees include: Albert Irwin, class of 1937; George James, 1950; Greg and Dr. Barbara Smith MacGillivray, 1963; Frank Marshall, 1964; Misty May-Treanor, 1995; Dr. Don Miyada, 1942; Jim Newkirk, 1955; James Seely, 1950; George Yardley, 1946; Anthony Zerbe, 1954; Sidney Harold Davidson, NHHS's first principal from 1930-54; Webster J. Jones, math teacher 1949-82; Ralph King Reed, athletic director, coach and teacher 1930-62; Ruth Stoever Fleming, librarian and art curator, and was NHHS's first librarian in 1938; and Robert B. Wentz, drama and speech teacher 1947-79.
"The list of ten student alumni and five faculty includes great athletes, brave military personnel, artists of screen and paint, as well as educators and philanthropists," Robinson said, "all individuals who reflect Newport Harbor High School's most cherished values, by excelling in their chosen fields and generously giving back to their communities."
For more information, visit nhhs.nmusd.us or nhhs-alumni.org or contact Corinne Heiser at (949) 515-6376 or [email protected]