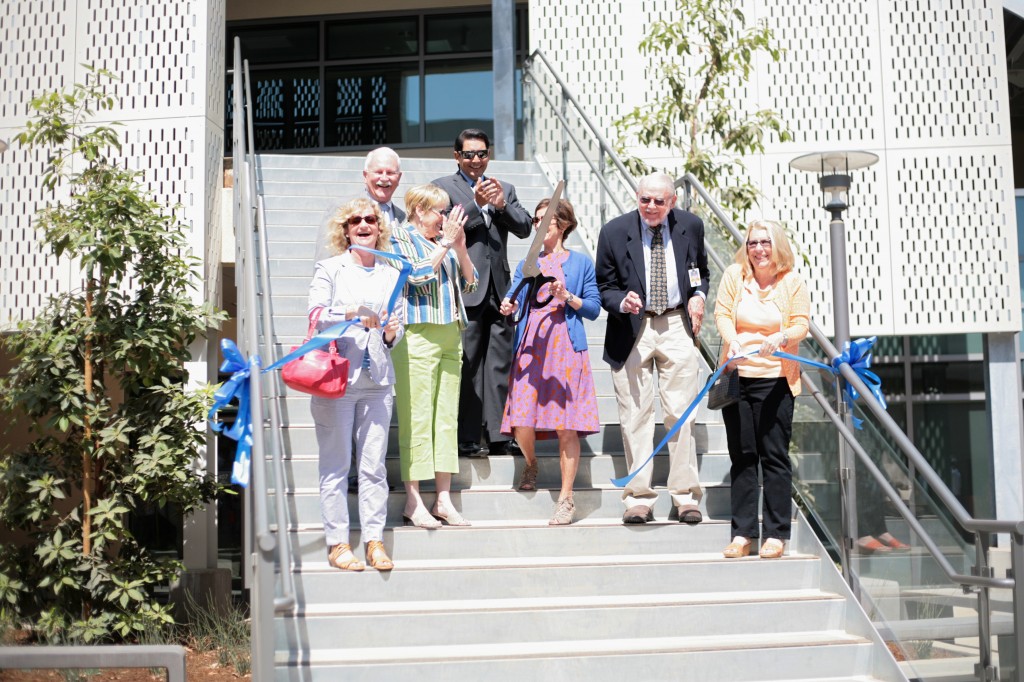 As the spring semester wraps up, Corona del Mar Middle School unveiled something new this week.
Officials held a ribbon cutting ceremony Wednesday for an enclave that students and teachers can look forward to using in the fall semester.
"With this new facility, our middle schoolers now will have a place to call their own," said Karen Yelsey, Newport Mesa Unified School District board of education president. "A place where they can learn and socialize and develop school spirit all of their own."
Nearly 200 people attended the event, including Superintendent Dr. Fred Navarro, CdM Middle School Principal Guy Olguin, Newport Beach Councilman Keith Curry, CdM High School Principal Kathy Scott, School Resource Officer Vlad Anderson, other NMUSD board members, city staff members, architect and design project members and many students, parents and community members.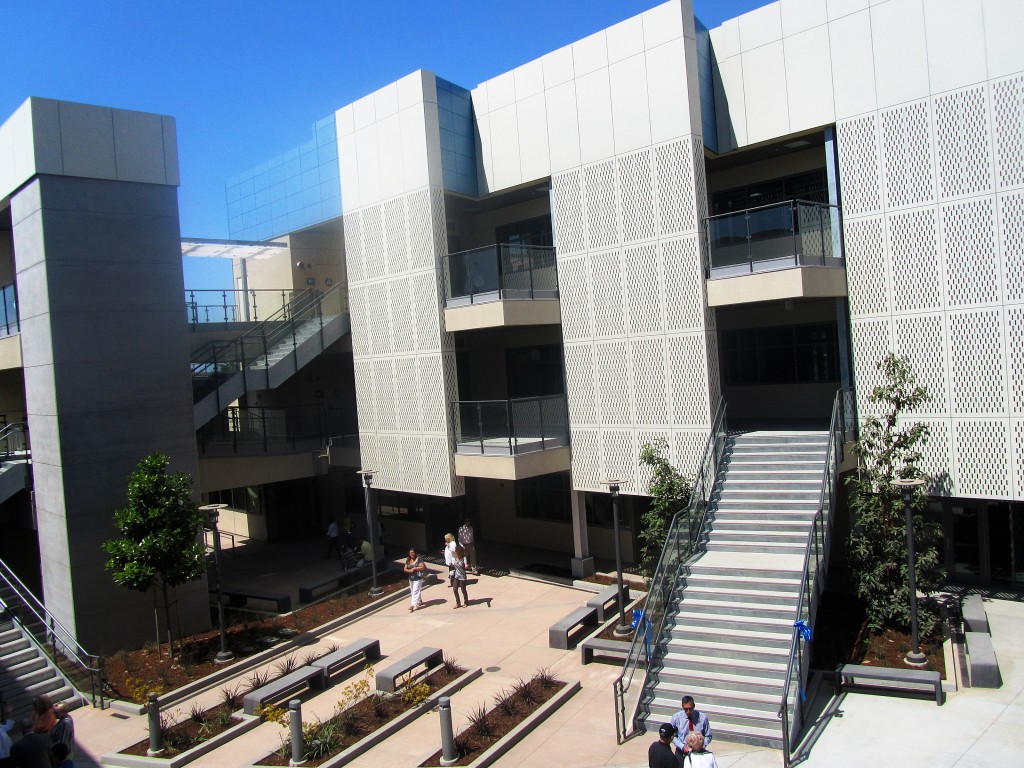 Also during the ceremony, Quiet Woman restaurant owner Lynne Campbell presented a $10,304 check to the middle school ASB. They provide lunch to more than 100 students three days a week and donate $1 for every lunch they deliver, Campbell explained.
"It's exciting to be here today with the CdM community," and NMUSD community, Yelsey said.
The facility is a symbol of the board's commitment for providing state of the art learning environment for NMUSD students, Navarro said.
"This is our vision of what a school could look like," Navarro said.
The bill for the project will be paid with funds from Measure F, the $282 million school bond measure voters approved in November 2005 to finance specific district projects that are aimed at improving student safety, increasing access to educational opportunities and providing facilities to meet current state educational requirements, according to the district's website about the measure.
The enclave cost about $23.2 million. Students will start using the facility in the fall.
The measure F funds set the stage for funding to build the project, Yelsey said.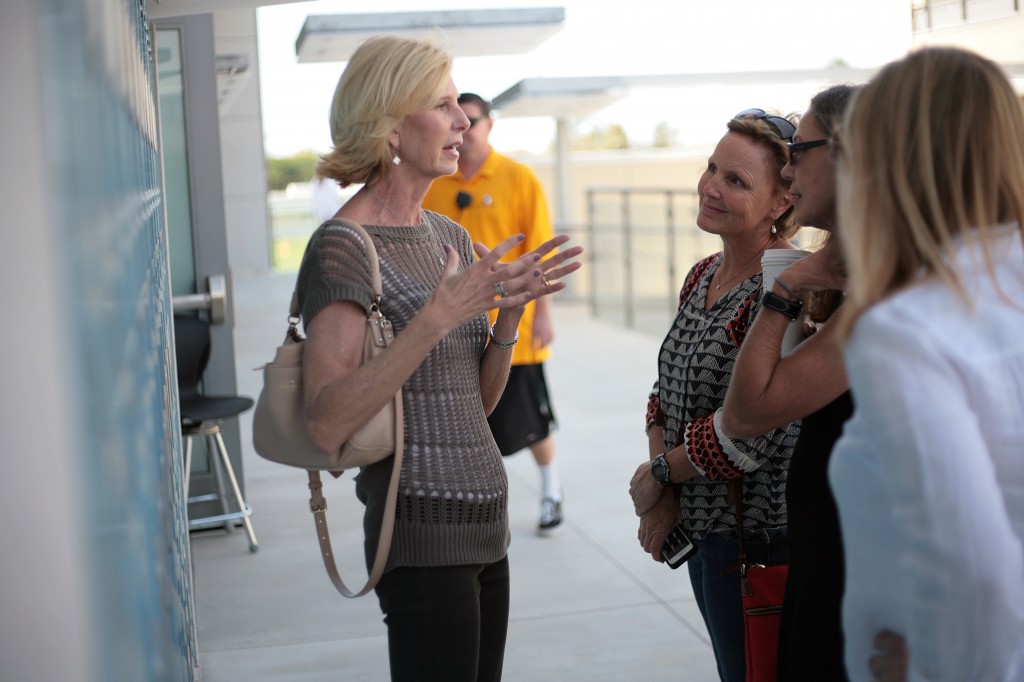 "I thank you all for appreciating the need for such a facility," she said.
Also part of the CdM construction project is a theater, which is expected to cost about $18.9 million. Officials anticipate to open the theater's doors in November, Navarro announced.
The idea for a separate middle school facility sprouted after parents, Yelsey included, expressed concern about sending their seventh and eighth graders to the mixed-grade campus with high school students.
Yelsey and others were concerned about how the high school students would treat the younger kids, she said. In reality, the teens take little notice of the middle school students, she added, however many parents are still concerned.
The enclave hopefully relieves some of that apprehension and makes it an easier transition for the kids.
"What happens within these walls will be crucial to the success of our students," she added.
The environment was specifically designed for seventh and eighth grade students, said Brian Dougherty, a partner at Dougherty + Dougherty Architects, LLP, the group that designed the enclave.
It should help the students ease into high school with the older students, Dougherty said.
The enclave includes a courtyard for students to gather and host activities, a sheltered lunch area, four state-of-the-art and fully equipped lab spaces, an "exploring technology" flexible area, and three stories of classrooms.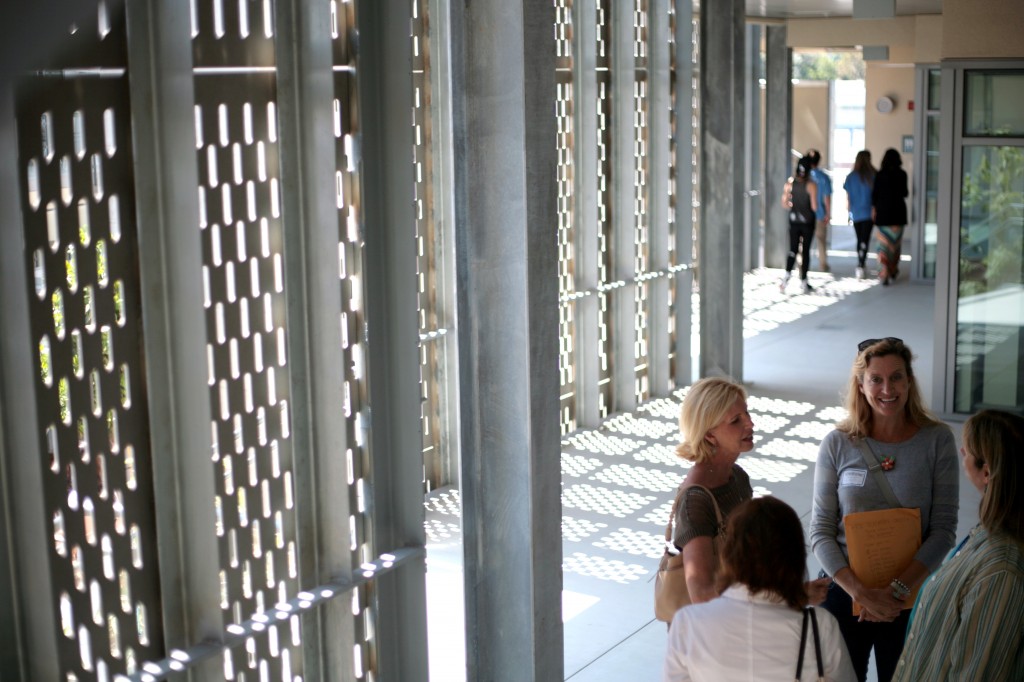 "When I went to architecture school, this is what I dreamed about doing," said Dougherty, who encouraged the younger audience members to "go out there and build things."
There are also many green aspects of the facility, Dougherty continued.
The enclave focuses on "resource efficiency and building design as a tool for teaching lessons relating to our impact on the natural environment," the firm's website explains.
Green aspects include energy efficient systems, Dougherty said, which will save the district money.
It also includes native plants in the landscaping, he added.
"The academic advantages to middle school students of access to more challenging curriculum, shared teaching between grade levels and co-use of support and athletic facilities will be augmented by creating a special place for them that houses their core classes," the site adds.
The details of the project were well thought out, commented Yelsey.
"We really tried to create spaces where kids would get excited to come and learn everyday," Dougherty said, "because, at the end of the day, that's what it's all about."