The former treasurer for Congressman Dana Rohrabacher's re-election committee was charged this week for embezzling more than $300,000 from campaign funds and a business where he previously worked, according to the Orange County District Attorney's office.
Authorities arrested Jack Wenpo Wu, 45, of Newport Beach Tuesday and charged him with three felony counts of grand theft by embezzlement and 21 felony counts of forgery with several sentencing enhancements, according to a press release from the OCDA.
His arraignment was scheduled for Wednesday but continued until March 8, according to Orange County Superior Court documents.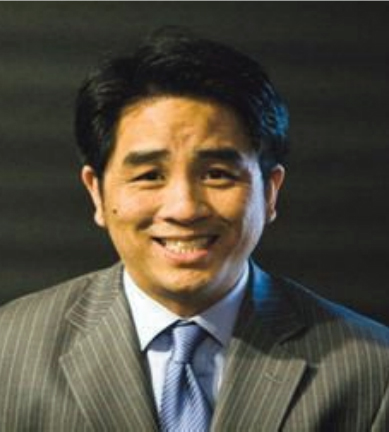 Wu, a former political columnist for the Newport Beach Independent, Daily Pilot and Orange County Register, was appointed to serve on the city's finance committee in early 2015 by City Councilman Marshall "Duffy" Duffield. Wu stepped down from the group in July after he was accused of stealing $170,000 from Rohrabacher's re-election campaign, where Wu worked as an unpaid volunteer treasurer.
The theft was discovered when the re-election committee's campaign manager attempted to pay a bill and the credit card was refused, according to authorities. The campaign manager contacted the bank and discovered the missing money.
Senior Deputy District Attorney Marc Labreche of the Major Fraud Unit is accusing Wu of taking a total of more than $238,000 of unauthorized funds from the campaign committee account.
Labreche is also accusing Wu of using some of the stolen campaign funds to repay his former employer, Russell Fischer, Inc., for money Wu allegedly stole from RFI.
According to the District Attorney's office, Wu started working as a controller for RFI in 2008 with an annual salary of $70,000. In 2012, his pay was reduced to $2,000 every two weeks, the prosecutor notes in the press release. A few months later in 2012, he allegedly continued to collect payroll checks for his original salary while also getting paid bi-weekly by RFI. He allegedly continued to do this until fall of 2013. Labreche claims Wu collected $71,000 in unauthorized payroll.
Also during 2013, Wu illegally issued RFI contractor checks to his own accounting company, Wubell Services, in addition to his bi-weekly paycheck, Labreche claims in the OCDA statement. Wu apparently racked up an additional $12,000 by doing this, according to prosecutors.
RFI fired Wu in September of 2013 after discovering the theft, Labreche reports in the statement. Wu allegedly agreed to and was making restitution payments from late 2013 to 2014, as least in part with the stolen campaign funds.
If convicted, Wu faces 20 years and four months in state prison.