Body Found Off Newport Pier ID'd as Missing CSUF Student
The body found in the water about 1,000 feet offshore from the Newport Pier this week was identified Wednesday as a missing California State University, Fullerton, student, according to authorities.
Praveen Galla, 23, was found in the ocean at 11:25 a.m. on Tuesday, according to the Orange County Sheriff's Department coroner.
Galla was last seen leaving his off-campus apartment on Feb. 1, when he took an Uber ride to the university around 5 p.m., according to CSUF campus police.
He was reported missing on Feb. 2. A missing person flyer states he had been depressed recently.
An autopsy was completed but cause of death is pending further investigation and testing, the coroner's office reported.
Birds Injured by Projectiles
Over the past few weeks, the Newport Beach Police Department has received several calls regarding birds that have been injured by arrow-like projectiles.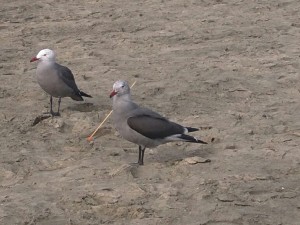 The NBPD has documented four individual birds – three Heermann's gulls and one Mallard duck – that have been shot through the neck, although there may be more injured birds in the area.
All of the projectiles are orange in color, approximately eight inches in length. Follow-up investigation has determined that the projectiles are most likely blow darts, used in conjunction with a blowgun.
Federal and state laws protect birds from this type of inhumane treatment. Possession, use, or sale of a blowgun or blowgun ammunition is also a violation of California state law.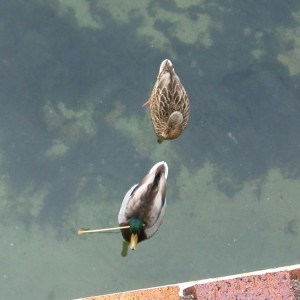 These birds are still able to fly, making it difficult for Animal Control Officers to capture them for medical treatment.
If an injured bird is seen, call the non-emergency line at (949) 644-3717 and report the bird's location in a timely manner. Do not try to approach or capture the injured birds.
Anyone with information regarding the person(s) involved in this activity is encouraged to contact Animal Control Officer Nick Ott at (949) 644-3688 ext. 2716 or [email protected] Messages can be left anonymously.
The Newport Beach Police Department administers the Pick-a-Pet foundation, which provides funding for the care of injured and abandoned animals, and supports the pet adoption goals of our Animal Shelter. Charitable monetary donations may be dropped off at the Police Department's front desk or mailed to Animal Control's attention at the Police Department (870 Santa Barbara Drive, CA 92660). Checks should be made out to the city of Newport Beach, noting "Pick-a-Pet Foundation" in the memo line. These monies are eligible for charitable donation tax reductions; a tax receipt will be provided to each donor.
Sherman Gardens Orchid Display Dedicated
Sherman Library & Gardens' orchid display wall was dedicated on Jan. 27 and attended by over 100 Friends of Sherman Library & Gardens.
The orchid wall was sponsored in part by the Stanley Smith Horticulture Trust and the Kewell Family Trust in honor of Carol A. Kewell.
Located in Sherman Gardens' tropical conservatory, the wall serves as an educational and horticultural showpiece. With over 1,000 plants that include 100 genera and 800 species from around the world, Sherman Gardens' orchid collection is among its flagship collections.
The orchid display wall showcases a fraction of the collection at one time. The exhibit changes seasonally as the orchids come into bloom. The Gardens has a separate orchid house where orchids are groomed for display.  The collection is curated by Darla Miller, Sherman Gardens orchid curator, who is also President of the Newport Harbor Orchid Society.
Sherman Library & Gardens is open to the public seven days a week. For more information, visit slgardens.org.