By Daniel Langhorne | NB Indy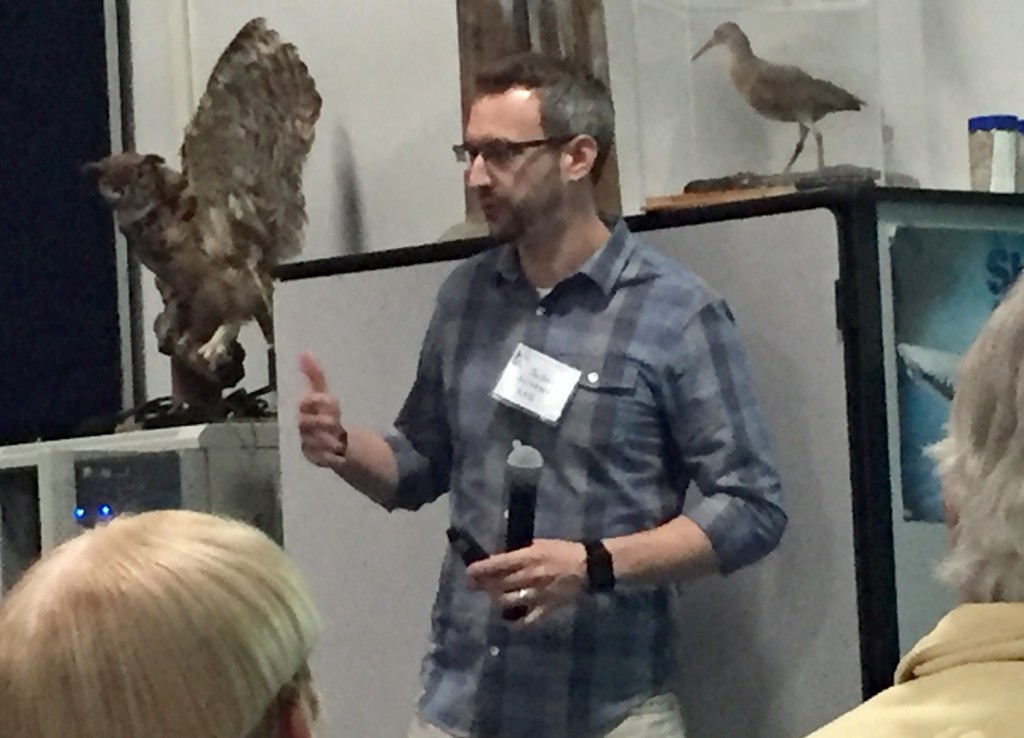 Researchers from UC Irvine and the Southern California Coastal Water Research Project expect to get glimpses of how the anticipated rise in sea level will impact Newport Bay and its residents because of this year's El Nino.
The Newport Bay Conservancy brought these experts to speak to community members during its Winter Symposium on Saturday, Jan. 29 at the Back Bay Science Center.
Jason Schubert, a research associate with the UC Irvine-led FloodRISE project, displayed maps of how much flooding neighborhoods on Balboa Island and Balboa Peninsula are projected to see in the next century, illustrating ankle, knee and waist high water in different colors.
The FloodRISE project plans to share these models with the leadership at Newport Beach City Hall.
"The goal is to enhance floodhead planning and policies," Schubert said.
When asked by an audience member about whether dredging the harbor could offset the impacts of sea level rise, Schubert was cautious about giving the strategy a ringing endorsement.
"I think it gives citizens a false sense of security," he said. "I think you would be able to mitigate a little bit with dredging but not substantially."
Eric Stein, principal scientist for the Southern California Coastal Water Research Project, plans to use sensors and cameras to capture El Nino's impact on the temperature, salinity and water level of closed and jettied estuaries along the Southern California coastline.
Stein and his associates hope to gather data during this El Nino that will help show the effect of storms on the extent and duration of flooding. This type of information can then be used by policymakers to protect lives and property, he said.
Heather Cieslak, operations director for the Newport Bay Conservancy was happy to see audience members ranging in age from high schoolers to retirees at the symposium.
"El Nino isn't the end of the world but we want people to be aware," she said.