News around the community of Newport Beach.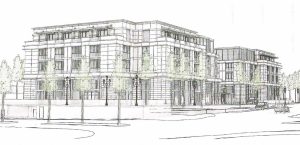 Commission Recommends Denial of Smaller Newport Center Project
The Newport Beach Planning Commission voted Sept. 1 to recommend denial without prejudice of a scaled -down 35-unit, five-story version of the proposed 150 Newport Center project (formerly known as Newport Center Villas).
The proposed project consists of the demolition of an existing 8,500-square-foot car-wash, convenience market, and gas station to accommodate the development at Newport Center and Anacapa drives, adjacent to Fashion Island.
The group voted 5-2, with commissioners Peter Zak and Ray Lawler dissenting.
"There's too much intensity here and I think there's an alternate project that would be more appropriate," said Chairman Kory Kramer.
The recommendation will go to City Council, who could decide to uphold the denial, overturn it, or make another recommendation. If Council decides to deny the project, they will also decide if it's with or without prejudice, if it's still without prejudice the project could come back at a later time, explained Community Development Director Kim Brandt.
The project has already been redesigned three times, said Michael Lutton, Principal for the applicant, Newport Center Anacapa Associates, LLC.
Newport Center Anacapa Associates, LLC, the company behind the project, recently proposed a six-story, 45-unit residential condominium building with three levels of subterranean parking height limit of 65 feet and six inches (four more feet with the mechanical appurtenances) on the 1.3-acre site.
Opponents have argued that the project does not fit in with the community and that it is too dense. Project proponents have said that there is a need for this type of project in the area.  
Planning Commissioners Weigh in on Museum House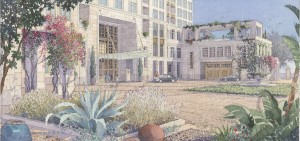 The proposed Museum House project was discussed during a Planning Commission study session last week.
About 100 people attended the Sept. 1 meeting, with many speaking during the public comment period for the controversial project.
The purpose of the study session was to "introduce the project and provide the Planning Commission and general public with the opportunity to learn about the project and request specific information," according to the staff report.
The 25-story, 295-foot tall, 100-residential-unit project Museum House has been proposed to replace the Orange County Museum of Art at 850 San Clemente Dr. in Newport Center. OCMA is moving to Costa Mesa.
The museum has entered into an agreement to sell its Newport Center site to Related California Urban Housing, LLC, which has proposed the Museum House project.
Public speakers were on both sides of the issue. Supporters called the project elegant and monumental, noting that it fits within the skyline and community. Opponents questioned traffic, more development, the open space, view obstruction,  and whether it should require a Greenlight vote, and more.
The 45-day public review period for the draft Environmental Impact Report on the project began Aug. 17, and ends Sept. 30. Copies of the document are available for review in the city's Community Development Department, the library and online.
Preparedness and Green Duo Expos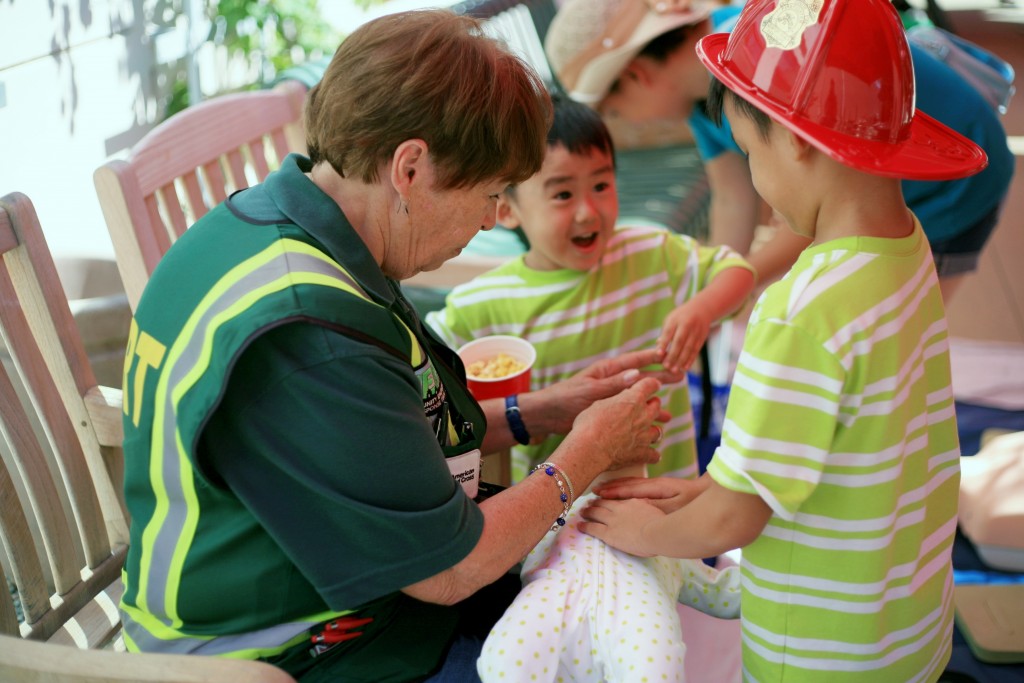 The Newport Beach Fire Department and the Newport Beach Chamber of Commerce will co-host the Green on Green Eco Expo and the 8th Annual Disaster Preparedness Expo on Saturday.
Both free events will be held from 10 a.m. to 3 p.m. at the Newport Beach civic center green.
The NBFD's Preparedness Expo will focus on environmental, safety and disaster preparedness issues for Newport Beach residents. Attendees will learn how to build a disaster supply kit, how to prepare their families and what they can do to help prepare their neighborhoods in case of a disaster. There will also be vendors selling disaster supply kits.  It will be a "one-stop" shop for residents to come out and learn about disaster preparedness and to purchase the necessary supplies.  
The Eco Expo will include free electronics and document shredding, new electric/hybrid showcase, exhibitor booths, educational displays and the city of Newport Beach Interactive Sealife Outreach Touch Tank.   
Digital Saturday at Newport Library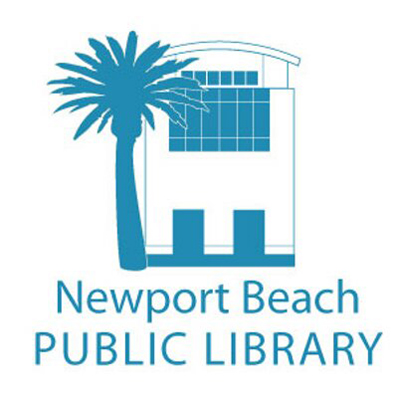 Newport Beach Public Library, in conjunction with Santiago Library Systems, invites the community to enhance their technological literacy at Digital Saturday on Sept. 17, from 10 a.m. to 4 p.m. at the central library, 1000 Avocado Ave.
Digital Saturday will showcase the library's digital resources, including eBooks, eMagazines, audio books, and online databases, as well as explore the media lab, sound lab and tech toys now available for loan.
Staff will be on hand to introduce customers to the library's eBranch and to show them how to download eBooks and magazines to mobile devices, access valuable research materials and homework help, take online classes, and create projects using state-of-the-art software and technology.  
A current library card and Google or Apple ID password is needed for one-on-one instruction on downloading ebooks and magazines to personal mobile devices.  
Digital Saturday, as conceived by Santiago Library System, a network of Orange County public libraries, shines a spotlight on the variety of digital tools and resources available for free with a library card to residents in the Orange County area.  
Digital Learning Day is free, and no registration is required to participate. Customers are encouraged to bring their mobile devices for assistance in downloading eBooks and eMagazines.
For more information, visit newportbeachlibrary.org.