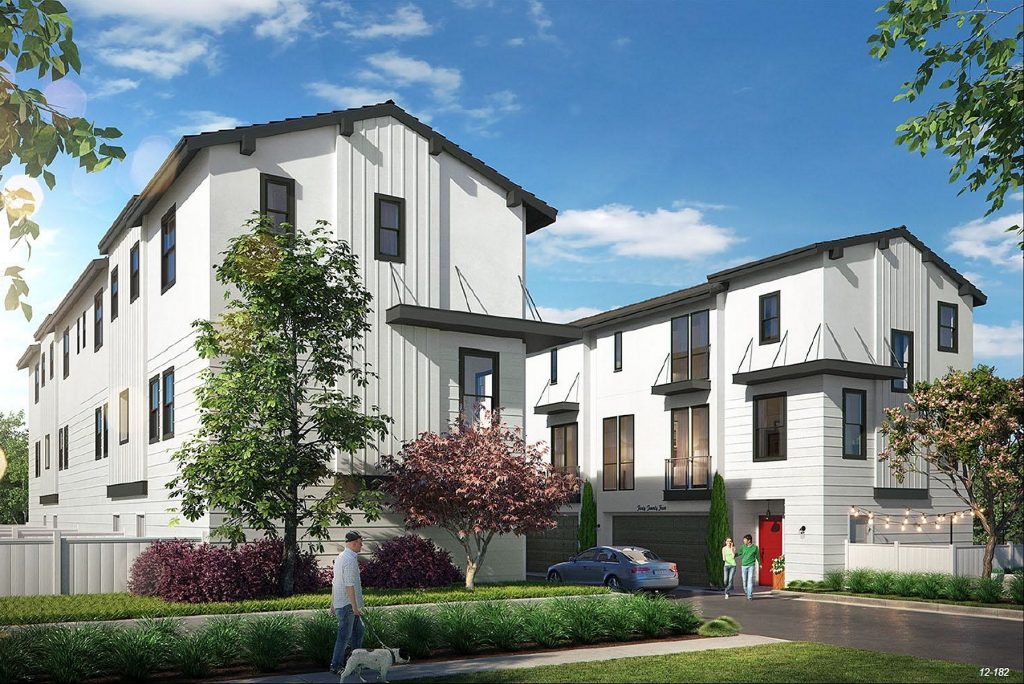 The Newport Beach City Council denied an appeal by residents in Santa Ana Heights to overturn the Planning Commission's unanimous approval of the Santa Ana Avenue Cottages project Tuesday night by a vote of 6-1, with Diane Dixon voting against it.
The plan for a small cluster of seven condos at the corner of Santa Ana Avenue and Mesa Drive will move forward as planned.
Neighbors filed an appeal of the decision as a group called the "Coalition Against Santa Ana Avenue Cottages as a Three-Story Development" last December. Their concerns included increased traffic, the appearance of the condo's exterior, insufficient drainage, fire hazards, trash collection, and the fact that the buildings would be three stories high.
Dunn Voyer, speaking on behalf of the Coalition, accused the Planning Commission of ignoring the neighbors of the future complex. While he lambasted the proposed facade of the complex as looking like an "Eastern European prison," he also claimed that "we do approve it as a two-story building."
"The coalition is not anti-growth," Voyer insisted.
City Community Development Director Kimberly Brandt defended the Planning Commission's approval, stating that the applicant did not ask for any variances and that the proposed buildings meet zoning requirements for that area.
The size of the lot would actually allow up to 11 residences, Brandt said, but that the applicant chose to build only seven.
When asked by Councilman Brad Avery as to why they would build only seven units, owner of the project Adrienne Brandes said that she specifically wanted to make one of the units ADA-compliant.
This prompted Avery to ask if the units would be considered affordable housing, which caused a commotion in the audience, packed with people waiting to talk about the Museum House issue later that night.
"It is affordable," Brandes said with a smile, "for Newport Beach."
The property is not technically considered low income or affordable housing by any agency.
Voyer did not answer an email to comment on the council's decision.
Outside of council chambers, Brandes and her team said that they were thrilled.
"When we decided we wanted to build there, we went to the city and asked, 'what can we build here?'" Brandes said. "We asked for no variances."
"We are naming the street that we are creating 'Doyle Lane,' my father and mother's name," Brandes revealed. "We are doing this to add to the community. It's something that my family will be proud of."