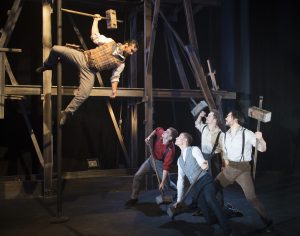 By Norm Bour & Christopher Trela | NB Indy
Everyone loves a circus—make that a cirque, French for circus. American circuses are on the wan, while unique cirques from Canada have taken over the circus world in spectacular fashion.
Indy writer Norm Bour caught a performance of Cirque Éloize at the Irvine Barclay Theatre, while Christopher Trela offers a preview of Cirque du Soleil's new show, "Luzia," that opens in Costa Mesa next week, and the Pacific Symphony's Cirque de la Symphonie that comes to Segerstrom Center in April.
Cirque Éloize
Some may call it a circus, but Cirque Éloize is anything but! Instead it is a theatrical production that combines a faux wild west show with romance, action, drama and love.
It also includes acrobatics and feats of bravado, yet there is no script or dialogue. Instead, there is music reminiscent of the folk songs from decades ago.
Trying to describe their recent show at the Irvine Barclay is not easy. This production is called "Saloon," and for 80 minutes (with no intermission), the packed venue was entertained and engaged the entire time.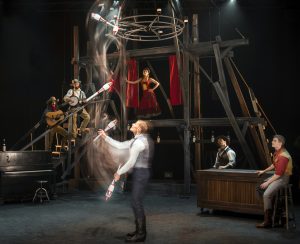 If you are familiar with the wheel that circus performers insert themselves inside of and ride while it rotates, this wheel, known as the Cyr Wheel, is part of this production since the inventor, Daniel Cyr, is on the Cirque Éloize creative team.
Along with no dialogue, none of the performers have legitimate names, but instead go by some of their roles: The Lover; the Player, the Warrior, and with wonderful music played by "The Vultures," comprising of two men and a woman with an amazing voice named Sophie Beaudet.
Over the course of the show, all of the performers take on various roles and act as stage hands at the same time. Props are moved while the show is being enacted, and acrobats and jugglers jump from one set piece to another.
Since 1993, Cirque Éloize has produced a dozen different shows, and has played before more than 3.5 million attendees with 5,500 engagements around the world. And like Cirque de Soleil, this show was founded and is based in Montreal, Canada. Cirque Éloize is a regular visitor to the Barclay and should not be missed.
Coming up next at The Barclay are a variety of shows including the popular Hawaiian Music Master series, dance productions through the Contemporary Dance Series, an America Roots Music Series, and several others.
For more information visit TheBarclay.org.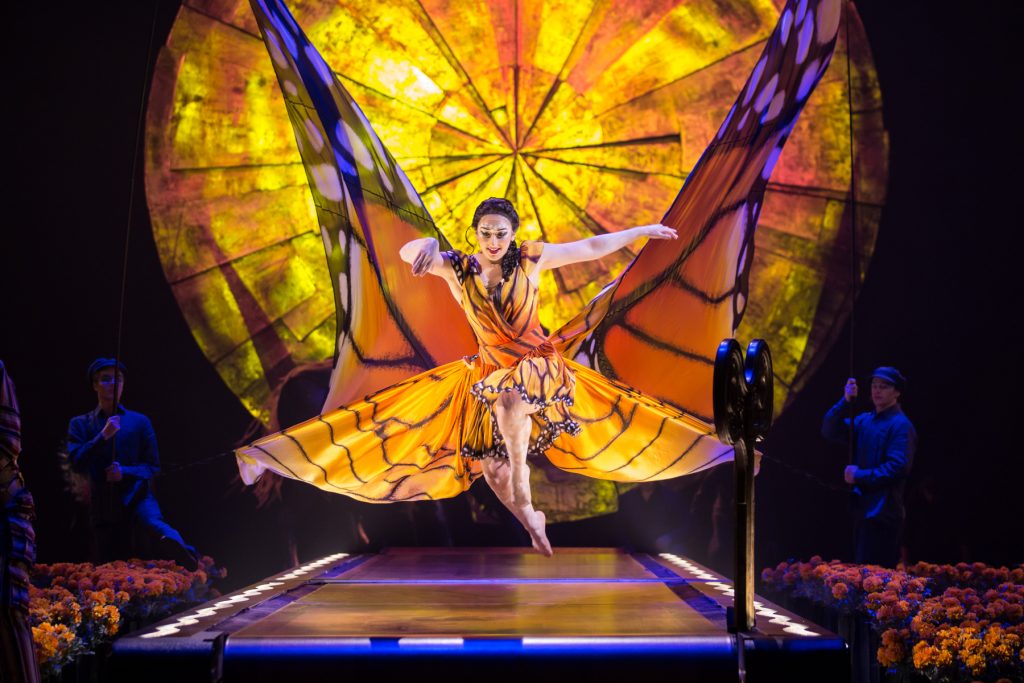 Cirque du Soleil
Hard to imagine a world without Cirque du Soleil. The grand master of the modern circus, Cirque du Soleil produced its first show in 1984. Since then, the company has gone on to create 38 distinct productions, including touring shows and the handful that are in residence in Las Vegas.
Cirque du Soleil's latest show is "Luzia," which opens under the big top tent on the grounds of the OC Fairgrounds Feb. 21 and runs through March 25.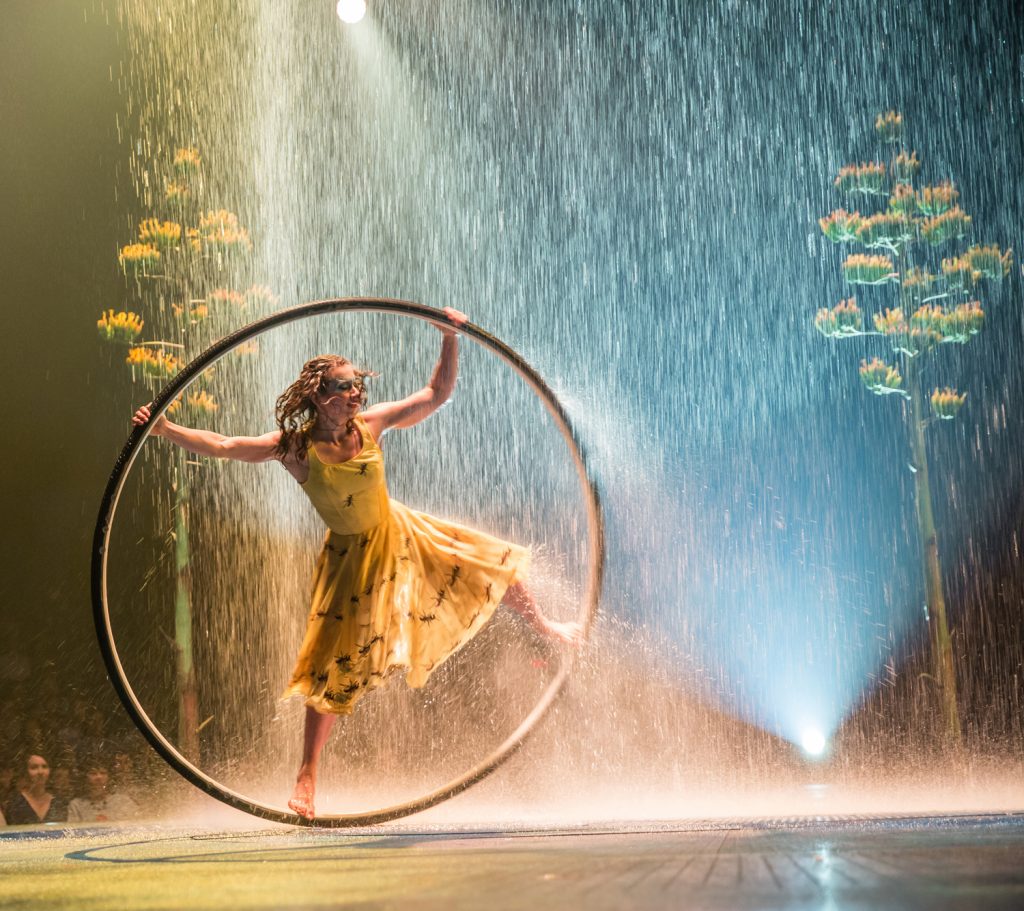 According to the press material, "Luzia" takes audiences to an imaginary Mexico, like in a waking dream, where light ("luz" in Spanish) quenches the spirit and rain ("lluvia") soothes the soul. Through a series of grand visual surprises and breathtaking acrobatic performances, audiences escape on a surrealistic journey through a vibrant world suspended somewhere between dreams and reality. Smoothly passing from an old movie set to the ocean to a smoky dance hall or an arid desert, "Luzia" cleverly brings to the stage multiple places, faces and sounds of Mexico taken from both tradition and modernity.
In a first for a Cirque du Soleil touring production, "Luzia" incorporates rain into acrobatic and artistic scenes.
For tickets and more information, visit cirquedusoleil.com/luzia.
Cirque de la Symphonie
What do you get when you combine Cirque du Soleil-style performers with a symphony orchestra? You get Cirque de la Symphonie, which returns to dazzle Pacific Symphony audiences with an all-new show April 6 and 7.
Cirque de la Symphonie features a fusion of fliers, acrobats, contortionists, dancers, jugglers and strongmen who perform their cirque acts while Pacific Symphony provides a live soundtrack of classical masterpieces and contemporary favorites.
If you've never experienced Cirque de la Symphonie, it's a fascinating melding of two distinct art forms that complement each other perfectly.
For tickets, visit PacificSymphony.org.