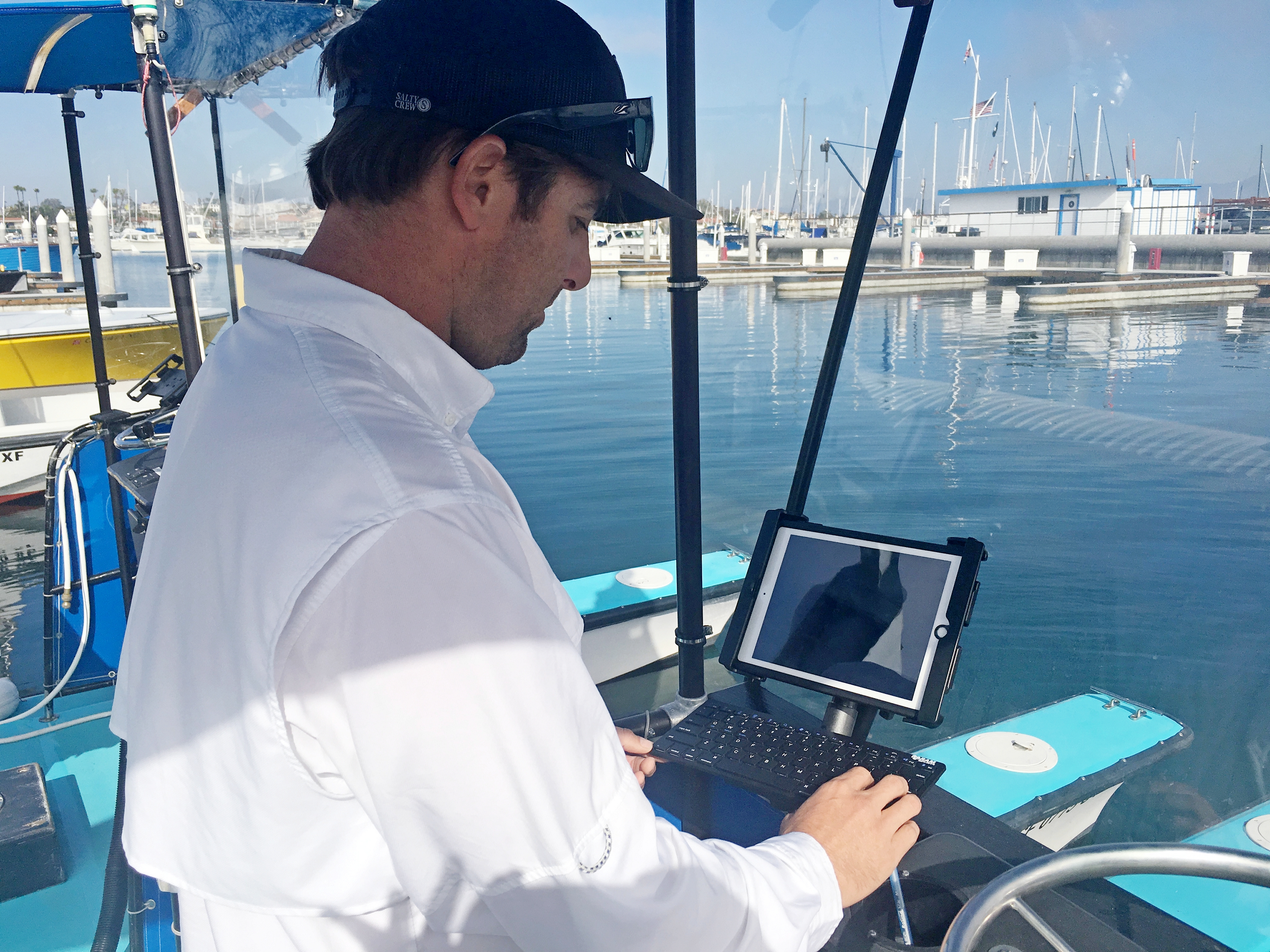 The harbormaster team is getting high-tech.
Newport Beach Harbormaster Dennis Durgan unveiled a new program his team is testing out during a Harbor Commission meeting Wednesday.
They are beta testing three iPads mounted on the Harbormaster boats equipped with custom software that organizes information about all the city moorings in Newport Harbor.
"So far, so good," Durgan said
It's easily accessible for city employees and user-friendly so staff can get a "full 360-degree view of the mooring," said Senior IT Analyst Avery Maglinti.
"Our primary goal is to provide a tool that makes it as efficient for us as possible," Maglinti said. "So we can see everything in one shot."
It includes contact information for the mooring permittee, photos of the vessel, expiration dates that automatically generate notifications, and more.
It combines all the gathered information and GIS data in "one near little view," he said.
"It's going to make managing the operation… so much easier," Durgan said.
There was a lot of support for the program from the commissioners.
"It looks fantastic," Harbor Commissioner Paul Blank said. "Great functionality."
Maglinti developed the program specifically for the city. Initially it was used to manage the slips at Marina Park, he explained.
As the city considered taking over management of the moorings in Newport Harbor, ideas of how to track, collect, and organize all the information were discussed.
"We quickly realized the software we were using wasn't going to scale or be flexible enough to take on the additional moorings," Maglinti said.
Sitting down with Public Works and Harbor Resources departments, they came up with a "wish list." Things like integrating with the current city system, managing customer data, like registration, insurance information, and expiration dates.
"We went back to the drawing board," he said.
They ultimately decided to develop their own software in-house that would give them the flexibility to do what they needed and grow along with the operation.
They started by GIS mapping everything and making sure it was all up-to-date and accurate, he explained.
The first phase was transitioning information over from the Orange County Sheriff's Department Harbor Patrol earlier in 2017. Next, in December, they delivered a basic app of how to manage the harbor, Maglinti explained.
The operations group was in charge of the infrastructure and hardware, he continued. They outfitted each harbormaster vessel with an iPad and data connectivity out on the water, Maglinti said.
They hope to have the reservation system online and on a mobile app in April, he confirmed. It's a "vacancy availability" for short term stays at a mooring, he explained.
In fall, they hope to unveil a "long-term permittee portal" for the people who actually hold the permit to their mooring, Maglinti explained. It will be a place for mooring permittees to manage their mooring by uploading insurance information, describe the vessel on the mooring, and take payments. It will also send reminders and notifications.
"Kind of keep them in the loop, and help us stay in the loop," Maglinti said.