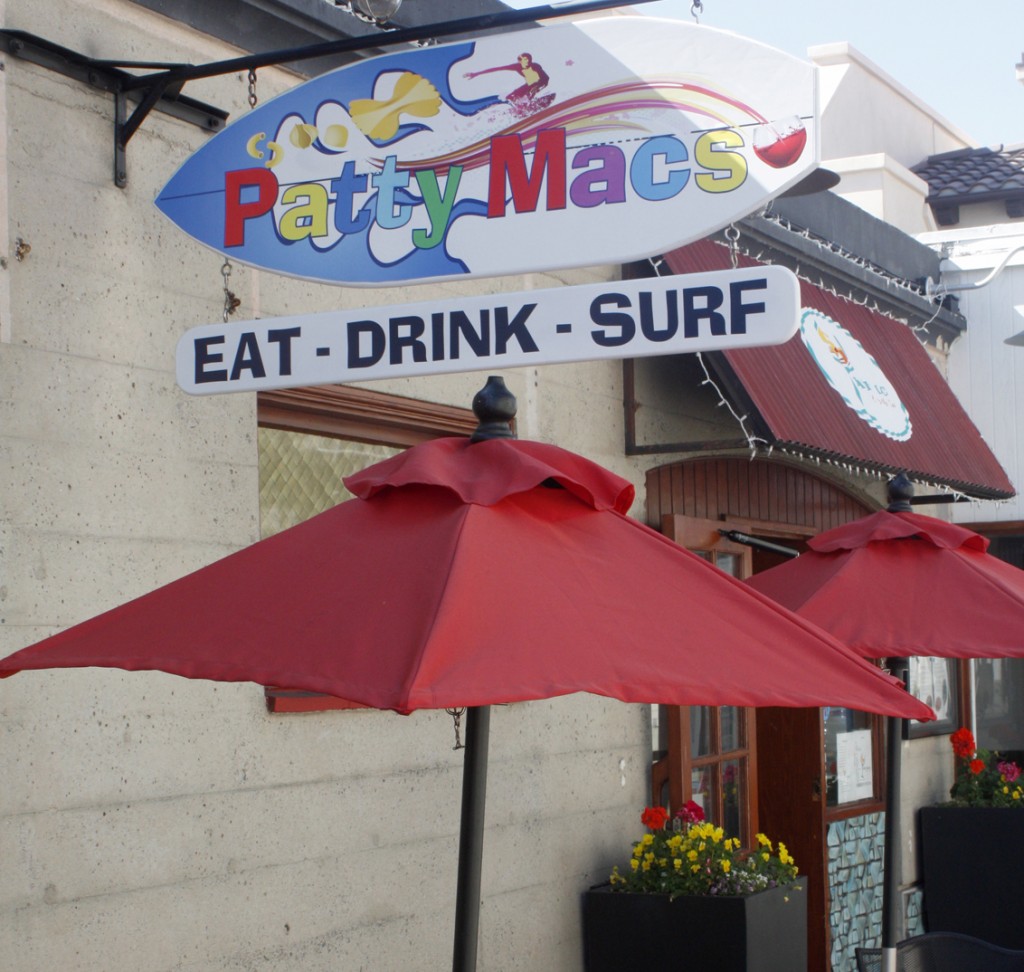 Denise Campbell has worked in restaurants from the time she got out of college. Last June, she opened one of Newport Beach's more unique restaurants: Patty Mac's in Balboa Village, which specializes in macaroni and cheese dishes unlike any other.
However, the road from being an employee in a restaurant to owning one was a challenge which almost cost her everything she had.
"Even though I spent years in the business, I was not a chef," she said. "But when I went through more cooks than I could count, I knew it was up to me to get into the kitchen and learn to cook."
Her path was unlike most restauranteurs in that she did not come from a culinary background, but the entrepreneurial drive kept telling her that owning her own establishment was the only path to take.
The failure rate for restaurants is high. According to the National Restaurant Association, 30 percent fail in their first year and another 30 percent by year three.
That figure sounds high, and it is, but the Small Business Administration says that the closure rate for all businesses is 31 percent in the first two years and almost half by year five.
"Restaurant failures are visible failures," is an oft quoted sentiment from lenders, which is why they are reluctant to lend. Most business fail silently.
Denise knew that borrowing from banks was not an option. Over the past 11 years she saved every dollar she could to fulfill her dream. She worked as a hostess along with every other front end restaurant position.
She thought finding cooks would be easy. In Patty Mac's first few months in business, they had to temporarily close three times due to lack of a cooking staff. She then went into the kitchen to learn herself, as well as demonstrate confidence in her business.
"Why mac & cheese?" was my question.
Her response: "I always loved macaroni and cheese! It's fun and nostalgic and so flexible since you can add so many things to it."
The restaurant's comfortable island vibe is accentuated by Denise's charm (when she is able to get out of the kitchen), along with her boyfriend, Jeffery Murant, who takes care of the customers.
When I asked if she thought about walking away when they fell on hard times, Denise responded by stating, "I came very close, but since I put everything I had into this I could not. On top of that I had a brand new son, just 18 months old, so I had someone besides me to be responsible for."
The hard times seem to be over for Patty Mac's. With Denise in the kitchen they should never lack for quality chefs anymore, and she's look forward to the coming summer season.
Patty Mac's went through struggles and overcame hard times. However, another Balboa Village restaurant, The Sliding Door, made a go of it for 18 months before closing its doors in February.
When Sliding Door opened, it was the first American comfort food restaurant in town, but within a year four more restaurants opened nearby. Tourists still flock to Balboa Village and the Balboa Fun Zone in summer, but the rest of the year it's difficult to gauge how many diners will walk through the door on a given night. The city is making gradual improvements to Balboa Village, but too gradual for Sliding Door. They garnered rave reviews from numerous food critics, so this sounds like a case of right restaurant, wrong location.
Patty Mac's is located at 209 1/2 Palm St, by the Balboa ferry. For more information, call (949) 675-3620 or visit PattyMacsRestaurant.com.