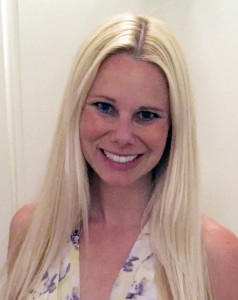 "I've been aware of how easy it is to live an Orange County faith of going to church and Bible study and interacting with our faith community, and of course that's not bad, but I believe we're also called to action," said Allison Schneider. "If I am to follow Jesus' example, it means loving and serving those in need. When I heard about The A21 Campaign, I knew I had to be involved."
The A21 Campaign is a 501 c3 non-profit, non-governmental organization created to abolish injustice in the 21st century by fighting human trafficking, including sexual exploitation and forced slave labor.
A21, founded by Nick and Christine Caine, works to prevent trafficking through awareness and education, rescue those enslaved, protect victims through restoration programs, prosecute traffickers, and partner with others to fight for freedom.
According to A21's website, there are at least 27 million slaves worldwide, with someone forced into slavery every 30 seconds. A21 has 12 offices in 10 countries, and is committed to combating slavery across the globe.
Schneider, 33, is a First Vice President in Brokerage Services in the Newport Beach office of CBRE, where she has worked for 12 years. She recently hosted a gathering at the Pacific Club to make others aware of A21 and to kick off The A21 Freedom Clothing fundraising campaign.
"I had been interested in human trafficking since a mission trip to India several years ago, but didn't see a practical way for me to make a difference," Allison said.  "After hearing Christine Caine (founder of A21) speak, I learned I could partner with A21 and expand the possibility of love, generosity and freedom for every victim of human trafficking.  I started A21 Freedom Clothing to fill a specific need."
"When someone is rescued, he or she is brought to a safe house and helped physically, emotionally and spiritually," she continued. "But they have nothing. Providing them clothing fills a practical need and is also a symbol of newness, restoring dignity and hope.  Someone from A21 will take them shopping, and let them choose their own items which helps them realize that they matter and have value. Three hundred and fifty dollars provides a full basic wardrobe, from shoes and socks and clothes to other personal items."
The audience also heard from Bianca Olthoff, Chief Storyteller for The A21 Campaign, and co-founder Nick Caine.
"When survivors ask why we are helping them, we have the opportunity to share that God loves them and we believe they have a unique calling and destiny in this world," Nick said. "We have less than a five percent recidivism rate, meaning 95 percent of victims we rescue are never re-trafficked. That's a remarkable percentage."
"It's wonderful that residents of Newport Beach are coming alongside A21 to raise funds and voices in the fight for freedom," Bianca said. "Orange County is known for focusing on appearances, and yet we are raising funds for the appearances of survivors of trafficking. It's beautiful."
Over $30,000 has been raised so far, guaranteeing a new wardrobe for 86 survivors. Of the 60 people attending, half of those were under the age of 35.
"My age group has the capacity to make a difference now," Allison said. "I am part of a generation that is rising up in our calling. We are responsible and we have skills; we can take on projects and contribute to something that's bigger than any of us individually.  Human trafficking is a problem that is everywhere, including Orange County. It needs our attention, involvement, prayers, and the sharing of our abundance to make a difference. We can be part of the solution."
To learn more, visit a21.org.
Cindy can be reached at [email protected].