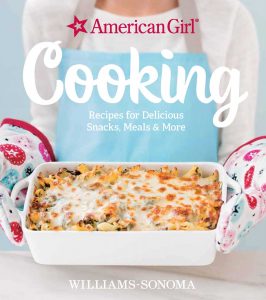 One of the best ways to connect with our children is by developing shared interests. By taking notice of what they are passionate about and making it a point to enjoy it with them, we are telling them that we see them as their own person, and not simply as a miniature version of ourselves.
For some of us, it's easy, as our offspring follow in our footsteps, and love the music and hobbies we loved first.
For others, it means learning all about a sport we never played, finding the beauty in what we previously considered noise, or developing a love of gardening, despite the blackish shade of our thumb.
Whatever the activity, time spent with it is never wasted. Those hours of "doing" together, regardless of what the doing is, can not only foster a love for something new, but often provide the backbone of a relationship—one that can bridge the teenage years and other parent-child bumps in the road. It seems, that whatever is yelled, thought, or regretted, young people never forget the way you made them feel when they knew for certain that they mattered.
If spending time together in the kitchen happens to be part of your child's love language, then you definitely won't want to miss the September meeting of Williams Sonoma's Cookbook Club.
Debuting their new children's cookbook, "American Girl Cooking: Recipes for Delicious Snacks, Meals, and More," September's class will include a cooking demonstration geared toward junior chefs, and their adult assistants. As an added bonus, participants will also get to take home a copy of the new book three weeks before its release date!
The class will take place on the evening of Wednesday, September 14, at both the Williams Sonoma in Crystal Cove Promenade and the one at South Coast Plaza, and will last around two hours. The cost of attendance is $50, and will cover a parent/child duo. The evening will include a demonstration from the culinary staff, as well as a tasting of the event's featured recipes:  Guacamole and Star Chips, Spiced Beef Tacos, and Ice Cream Sandwiches.
For only $10 more, budding kitchen pros can also take home a copy of the previously released companion book, "American Girl Baking: Recipes for Cookies, Cupcakes, and More."
As always, attendees will enjoy a ten percent discount on in-store purchases the day of the class.
"American Girl Cooking" is designed to arm young cooks with all the information they need to create beautiful dishes for every occasion. From snacks such as "Caprese Kebabs," to light meals like "BLT Salad," and even classics including "Creamiest Mashed Potatoes," and "Rosemary Roast Chicken," the book includes an array of recipes that, when prepared, are sure to impress both guests and family alike.
While kid-friendly, and simple enough for budding chefs to tackle, the recipes are by no means preschool fare. While you won't find recipes for dinosaur chicken nuggets or neon pasta between its covers, you will discover meals the family will love, such as "Creamy Tomato Soup with Cheese Toasts," and "Fish Tacos with Slaw," as well as satisfying snacks like "Fruit and Granola Bars" that will keep little bellies (and big ones) full in-between their three squares.
The beautiful hardcover book is an obvious must-have for young cooking aficionados, particularly if they also happen to have an affinity for all things American Girl.
And, while the book itself is lovely indeed, the hours spent poring over its pages, planning shopping lists, and creating in the kitchen will prove to be priceless.
Classes are expected to fill up, and reservations are required. For more information, or to make a reservation, please visit williams-sonoma.com, or call (714) 540-1397 for the South Coast Plaza location, or (949) 464-2168 for Crystal Cove.