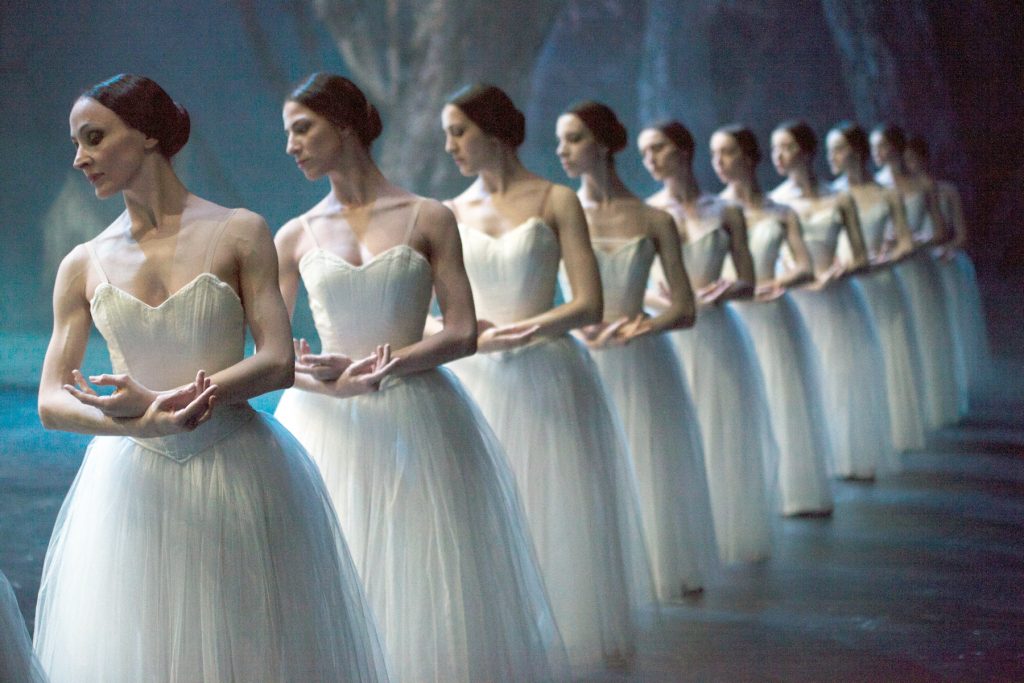 This is "nirvana weekend" for dance fans, as two separate dance programs – one a classical ballet and the other an evening of world premieres – are being presented at Segerstrom Center for the Arts and the Irvine Barclay Theatre.
"Giselle"
Up first is Teatro alla Scala Ballet Company in what is billed as an exclusive West Coast engagement performing the romantic ballet "Giselle," July 28 – 30, in Segerstrom Hall. Giselle is the tale of love, betrayal and redemption between the peasant girl Giselle and Prince Albrecht.
The opening night cast for this Center engagement features ballet superstar Misty Copeland in the title role with Roberto Bolle, making his Center debut as Prince Albrecht. The music, by Adolphe Adam, will be performed by the renowned Mikhailovsky Orchestra.
Copeland made history as the first African American Female Principal Dancer with the prestigious American Ballet Theatre, but it's her incredible form and movement that has propelled her to the top of the dance world. And the fact that she was raised in San Pedro, just a few miles from Segerstrom Center, gives her the "local girl makes good" moniker.
In 2015, she was named one of the 100 most influential people in the world by Time magazine and appeared on its cover. She is still with ABT, but has been a guest dancer with various ballet companies, including Teatro alla Scala.
The La Scala star Roberto Bolle will also perform with the Royal Ballet's acclaimed Marianela Nuñez for the Saturday, July 29 evening performance and the Sunday, July 30 matinee. La Scala's principals Nicoletta Manni and Claudio Coviello, recently starring in Giselle for the La Scala tour in China, will dance the lead roles for the Saturday, July 29 matinee.
For tickets, visit SCFTA.org.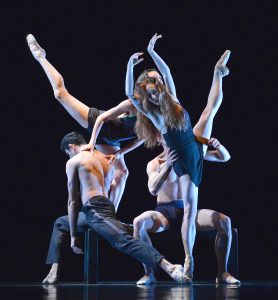 National Choreographers Initiative 2017
I've known Corona del Mar resident Molly Lynch for many years, dating back to her tenure as artistic director for Ballet Pacifica from 1988 to 2003. During that time, she helped establish Ballet Pacifica as one of Southern California's top performing arts organizations and launched the Pacifica Choreographic Project, which worked with 40 choreographers on world premiere dance pieces.
That project morphed into the National Choreographer's Initiative, which in 2007 was named Outstanding Arts Organization by Arts Orange County.
This year, NCI returns to The Barclay Theatre on Saturday, July 29 for the premieres of four new ballets. Lynch invites four choreographers, as well as 16 professional dancers from ballet companies across the country, to participate.
Over the past 12 years, NCI has brought 48 different choreographers to California to develop new works. Many of the pieces begun here have gone on to be performed elsewhere in the U.S. and abroad.
This year's NCI Choreographers are Christopher Stuart, Penny Saunders, Robert Mills and Suzanne Haag. They all have impressive dance pedigrees, and – having experienced the NCI programs in the past – I have no doubt this will be a fascinating evening of dance.
For tickets and more information, visit TheBarclay.org.