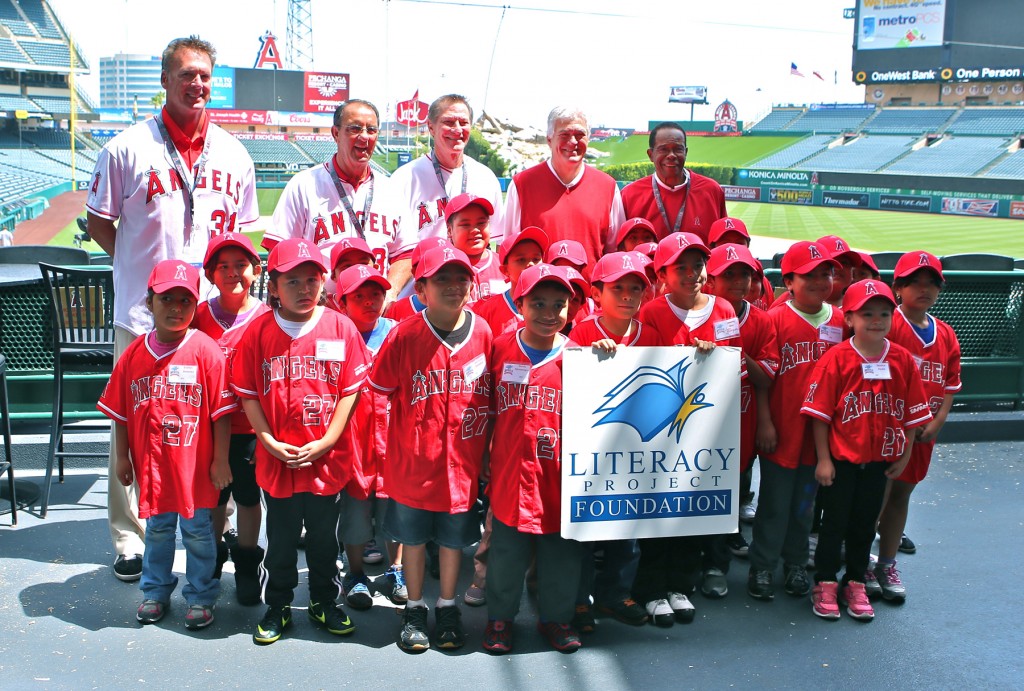 Last Saturday, 100 Anaheim second grade students got to spend the afternoon with four former Angels baseball players – Chuck Finley (of Newport Beach), Bobby Grich, Clyde Wright, and Rod Carew – and Angels Baseball Chairman Dennis Kuhl as part of the Angels Baseball Foundation's "Readers in the Outfield" Literacy Day to benefit Newport Beach-based Literacy Project Foundation's reading program.
The event began with lunch in the Diamond Club at Angel Stadium with inspirational stories from the alumni players themselves, then continued with games and prizes, including interactive reading games.
One of the primary sponsors of the event was Galardi Group Inc., a major sponsor of the Literacy Project Foundation of Orange County.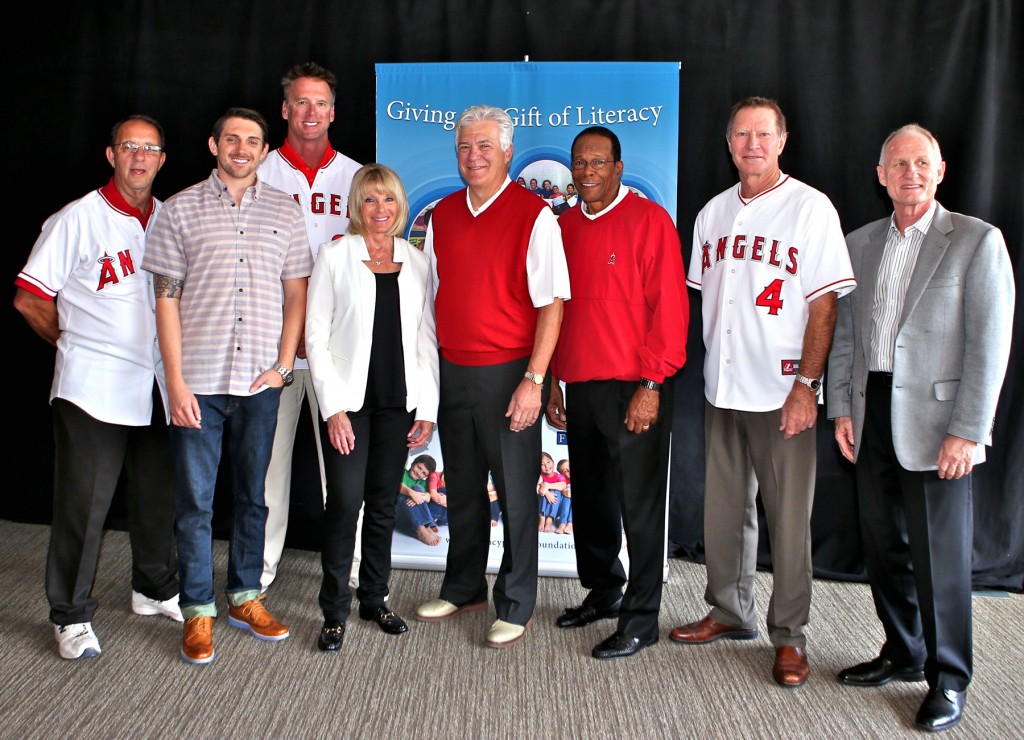 Since coming on board as the GGI Chairman and CEO in April 2013, Cindy Galardi Culpepper has made charitable giving a priority, especially organizations focused on bettering the lives of children. She is dedicated to strengthening GGI's local ties and giving back to the communities in which the more than 380 GGI restaurants are located.
Whether it's sending the company food truck, the "Wiener Wagon," to charitable events, donating food to non-profit, school, church, and military functions and fundraisers, or sending Wienerschnitzel's hot dog mascot, "The Delicious One," to events, Cindy is committed to upping the amount of charity work and partnerships on behalf of the company.
"Children being able to read is so important—maybe more important than anything else they can do in their lives," said Culpepper, who serves on the Literacy Project Foundation board. "This is a great foundation to get involved with. They're local, we're local, they're on the ground floor and we'll be able to grow with them. It's a win-win for everybody."
"You can't receive without giving," she added. "It's the responsibility of a corporation to give back to their community, and we'll do anything we can do to help children better themselves."
The Literacy Project Foundation brings the gift of literacy to children as a foundational learning element to help achieve their personal dreams. Their mission is to enable at-risk and disadvantaged youth to increase their reading skills levels. The goal of the Foundation is to enable these children to become self-sufficient, productive and contributing members of our society.
To date, LPF has served over 2,500 struggling readers in elementary schools throughout the City of Anaheim (ranked as the 5th most illiterate city in the nation) with their reading program at "no cost." LPF's reading program provides an average growth of three-quarters of a grade level or the equivalent of seven months of classroom instruction over the course of their 30-hour program, concluded by the Orange County Department of Education in their Executive Data Summary.
For more information, visit literacyprojectfoundation.org.